September 27, 2017

Freelance Trainee Producer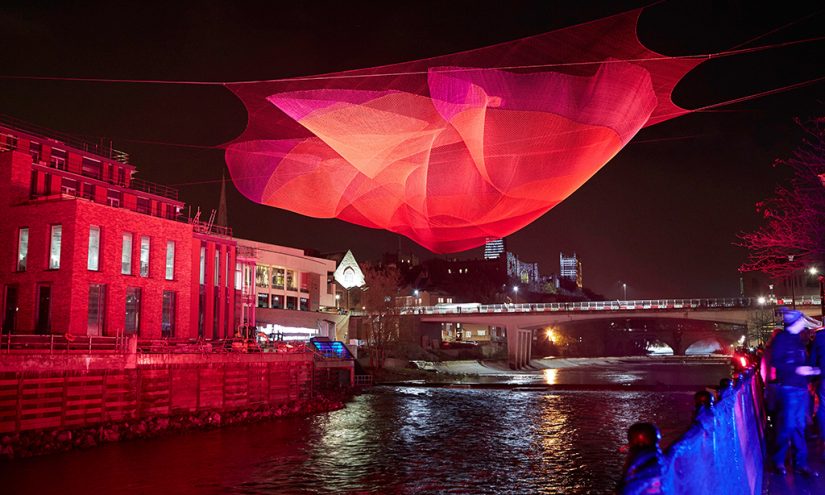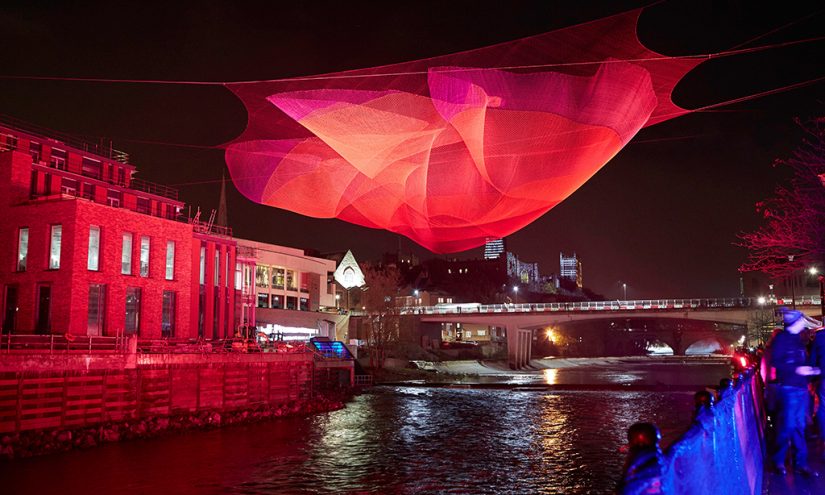 After the success of Artichoke's previous project trainee schemes, we are delighted to be able to offer a number of project traineeships on Lumiere, Durham. The scheme offers the opportunity for those who are interested in developing a career in artistic event management to gain experience of working on a large-scale outdoor arts event as well as access to expert knowledge and training seminars with the Lumiere team. The scheme is specifically targeted at those from or based in the ACE North East region. 
Three successful candidates will gain experience across a number of roles:
Production Assistant – supporting the Producer on a variety of practical and administrative aspects of the festival.
VIP and Artist Liaison – welcoming national and international artists and guests to the city and supporting them during their stay.
Volunteer Assistant – supporting the recruitment, training and management of festival volunteers.
Communications Assistant – supporting the communications team to help them deliver their marketing and press strategy, enhancing the live audience experience and the wider reach and impact of the festival.

The provisional programme for Project Trainees includes:

An introduction to Artichoke (company, projects, staff, policies etc).
An introduction to Lumiere, the site infrastructure and roles to be undertaken within the placement.
Training workshops with the Artichoke team and Lumiere production team on a variety of topics.  The workshops will aim to give a deeper insight into specific aspects and roles and may include production, general management, communications, volunteer management and learning and participation.
Where possible, we will support Project Trainee's interests in other areas of festival production. 

PROJECT TRAINEES IN DURHAM
Key Dates
Candidates will be required to be available from Monday 6th November – Monday 20th November. Within that time you will work 12 full days/evenings. 
Times will vary depending on the allocated roles each day.
Training workshops and discussions for Project Trainees will be scheduled during the above period.
Fee
The fee for 12 days within the period Monday 6th – Monday 20th November is £70 per day/£840 in total.
In addition, lunchtime and evening meals will be provided when on-site. 
Project Trainees will need to be from the Durham area or with access to transport to the city centre. No accommodation or travel expenses are provided. 

PERSON SPECIFICATION

We are looking for people who: 
Have begun to establish a career in the arts and are able to demonstrate a commitment to developing this career path.
From or currently based in the ACE North East region.
Have excellent problem-solving skills and are able to resolve issues that arise in a creative, practical and sensible manner.
Understand when it's appropriate to work under their own initiative and when they need further direction or information.
Have a mature attitude and excellent communications skills.
Are hardworking, personable and can maintain a positive and realistic outlook under pressure.
Are able to handle multiple tasks and requests.
Project Trainees will be required to:
Commit to key dates required of all Project Trainees (the Saturday briefing session and full time hours from Sunday – Monday) plus additional dates if applying for one of the opportunities with an earlier start date.    
Get themselves to and from the centre of Durham.
Be ready to take on tasks on an hour-by-hour basis and be ready for unexpected requests and eventualities.
Interact with the public, artists and crew and to provide excellent customer care at all times.
Adhere to the organisation's policies and procedures with particular reference to Equal Opportunities, Health and Safety and the Protection of Children and Vulnerable Adults
Participate in a flexible manner in line with the organisation's objectives and role and to be willing to undertake duties as reasonably requested within the scope of the Traineeship.

WANT TO APPLY?
Please complete the Application Form and Equal Opportunities form and send these by email to: recruitment@artichoke.uk.com addressed to Louise Dennison with 'Freelance Trainee Producer' in the subject heading. You will find a full job description below.
Closing date for applications: Monday 9th October 9am.
INTERVIEWS
Interviews will be held on Monday 16th October, details to be confirmed nearer the time. Shortlisted candidates will be contacted by phone or e-mail.
Artichoke is an equal opportunities employer.