January 15, 2020

Women Making History: PROCESSIONS 2018
We're publishing a book! Women Making History is a unique, fully-illustrated collection of all 100 banners commissioned as part of PROCESSIONS. 
As we look forward to the year ahead, we're also reflecting on an unforgettable project from 2018. To commemorate PROCESSIONS, our mass-participation artwork marking 100 years of votes for women as part of the 14-18 NOW programme for the First World War centenary, we're publishing an exciting new book with Profile Editions. 
Women Making History is the first opportunity to see each of the 100 banners up close in all their glorious detail and features new essays from iconic women including Dame Helen Pankhurst, June Sarpong and Saoirse Monica Jackson.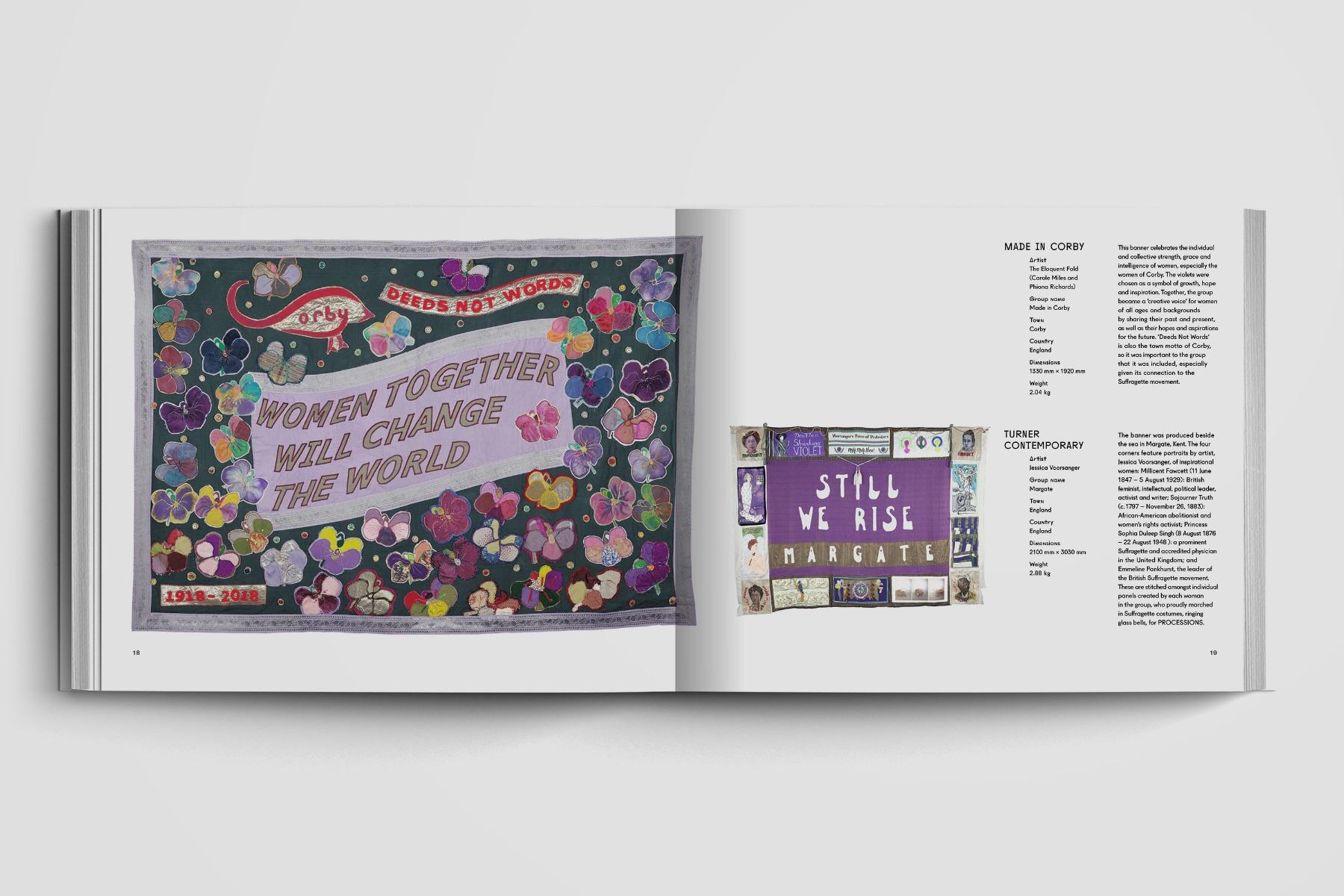 On Sunday 10 June 2018, tens of thousands of women wearing scarves of green, white and violet joined us on the streets in Belfast, Cardiff, Edinburgh and London carrying banners as part of PROCESSIONS, a mass artwork to mark 100 years of votes for women as part of 14-18 NOW. Wearing either green, white or violet, the colours of the suffrage movement, the PROCESSIONS appeared as a flowing river of colour through the city streets. This vast artwork was  based on an original idea by creative director Darrell Vydelingum.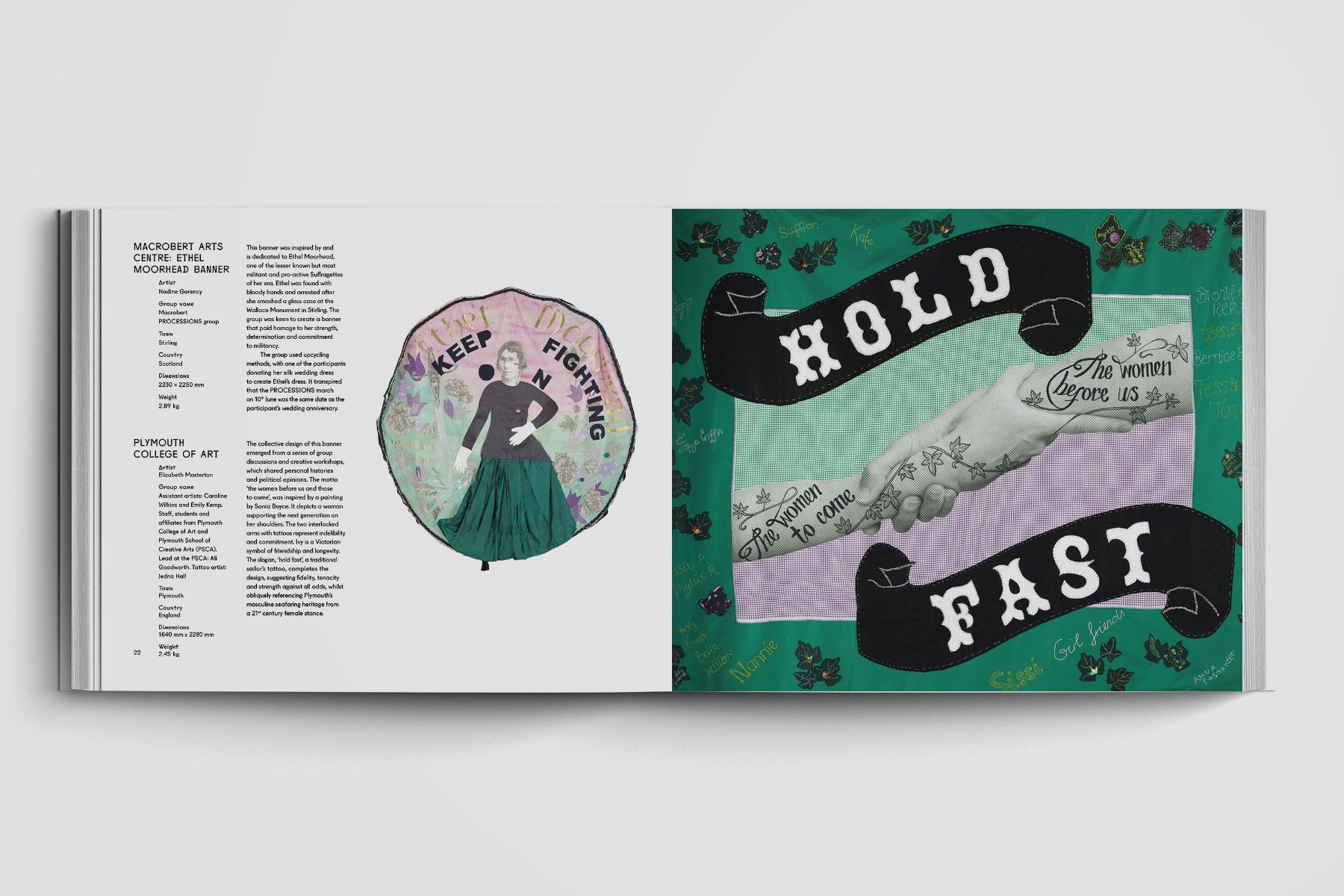 One hundred women artists were commissioned to work with organisations and communities across the UK to create one hundred centenary banners for PROCESSIONS inspired by the banners made by the suffragists and suffragettes. As part of the 100 Years 100 Banners programme, Artichoke commissioned 10 celebrated artists to create banners with UK organisations, including Claudette Johnson, Sarah Maple and Omeima Mudawi-Rowlings.