Scroll for more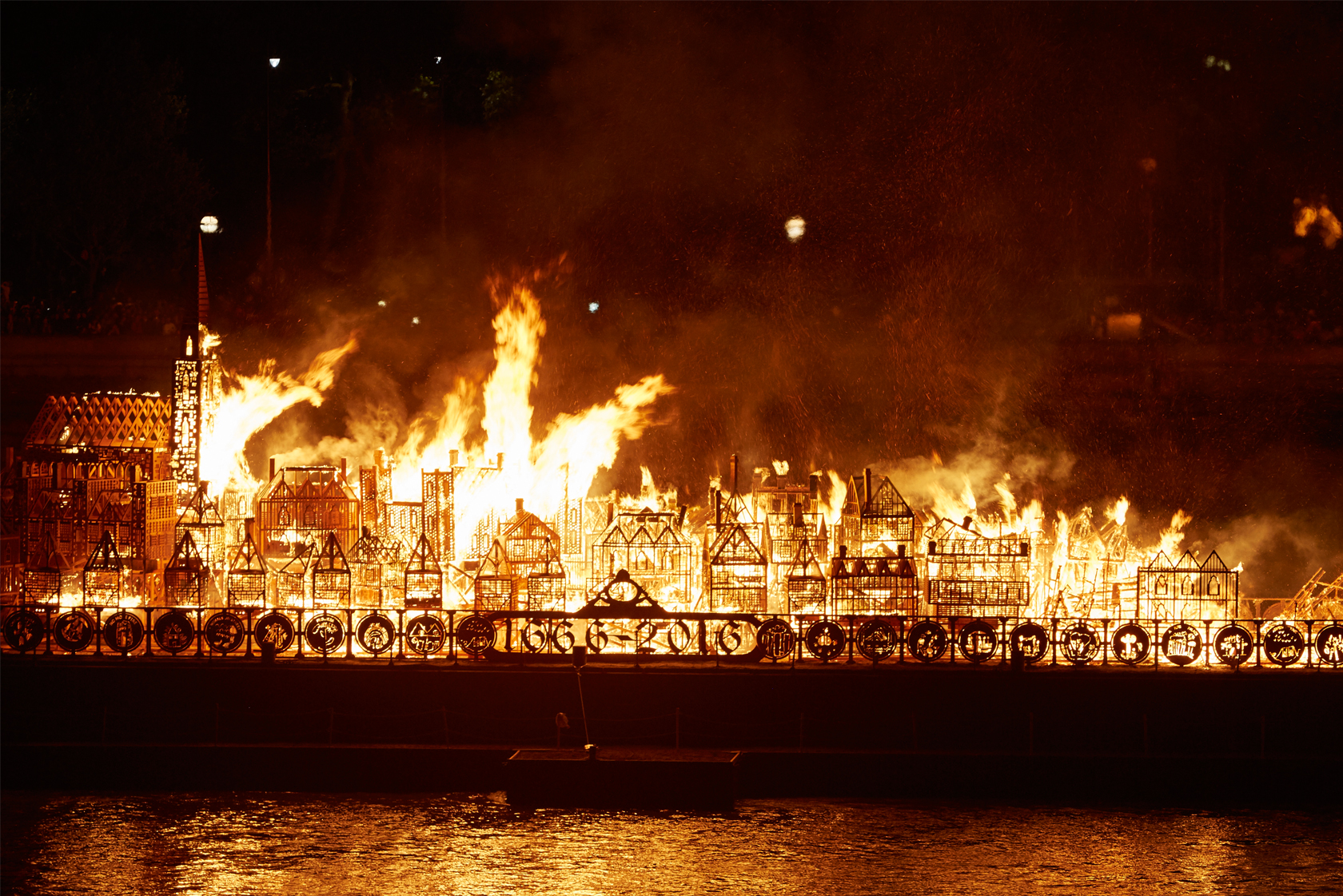 A festival of arts and ideas, inspired by the Great Fire of London
One spark, and everything changed
A contemporary perspective on a major moment in history. For London's Burning, Artichoke invited artists and academics to respond to the Great Fire and consider the modern threats faced by the world cities today: from climate change to conflict. The festival ranged from ambitious interactive artworks that swept through the City, to unique performances and a talks programme.
An audience of tens of thousands watched on the banks of the river, while hundreds of thousands more tuned in to watch the burn streamed live online, as part of a commission by The Space hosted by Lauren Laverne and broadcast on YouTube and Facebook.
Supported by founding sponsor the City of London Corporation with an award from Arts Council England's Ambition for Excellence programme.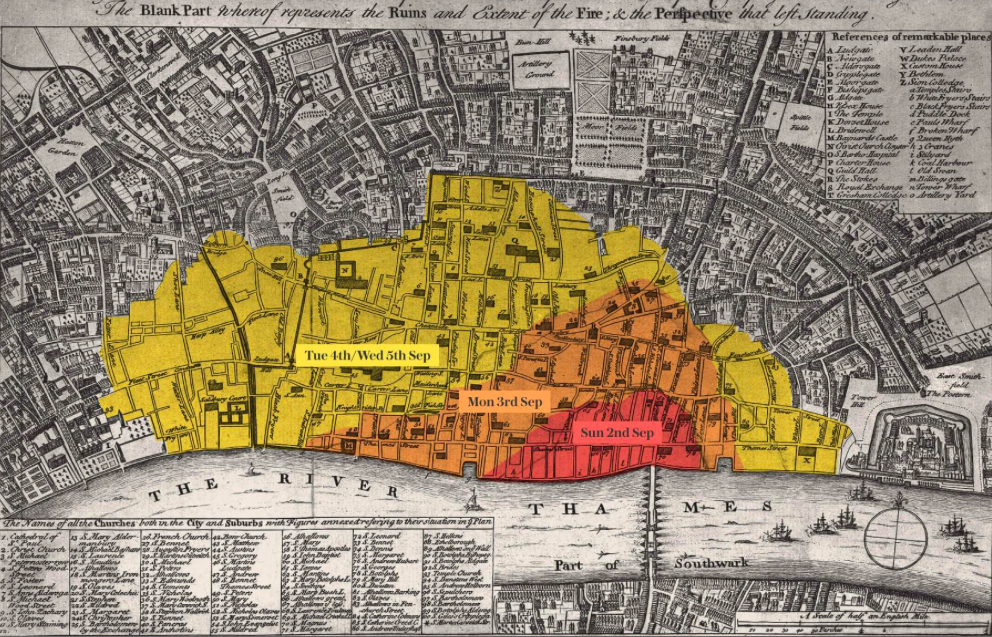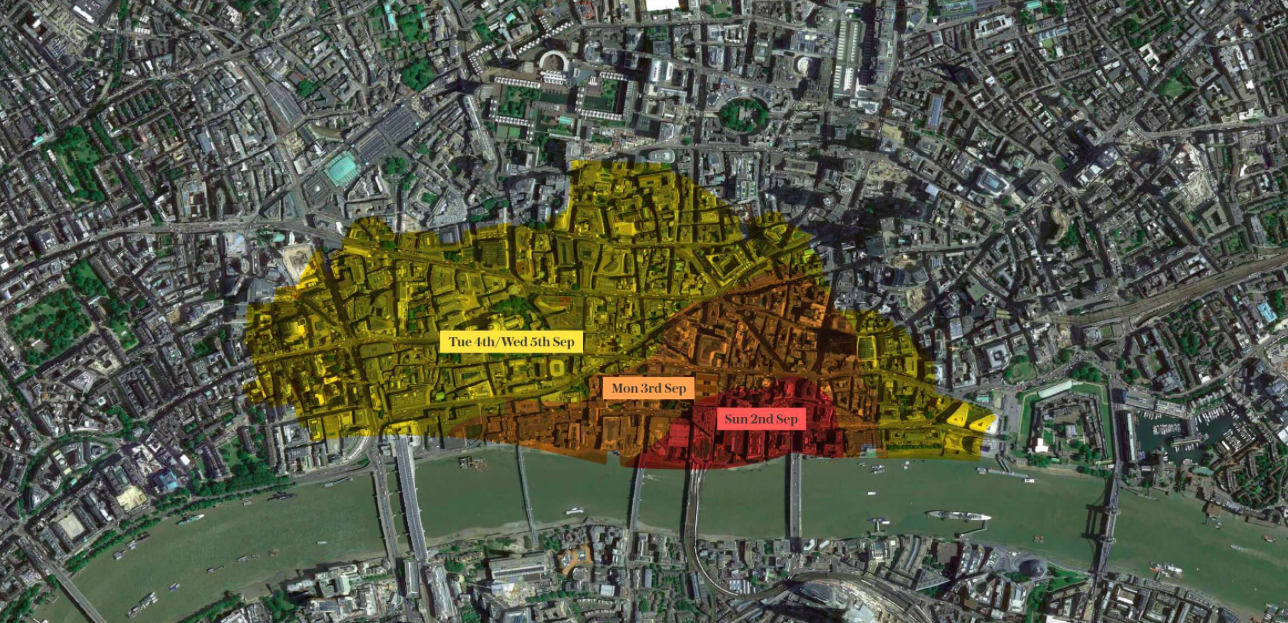 Timeline
London's Burning: How we made it happen
Our large-scale projects require a huge amount of planning, fundraising and collaboration with city councils and emergency departments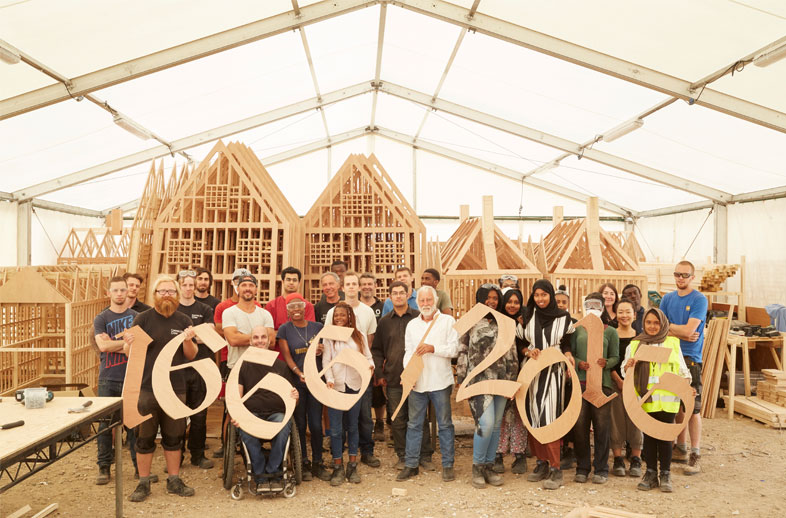 London 1666, David Best, London's Burning, a festival of arts and ideas for Great Fire 350. Produced by Artichoke. Photo by Matthew Andrews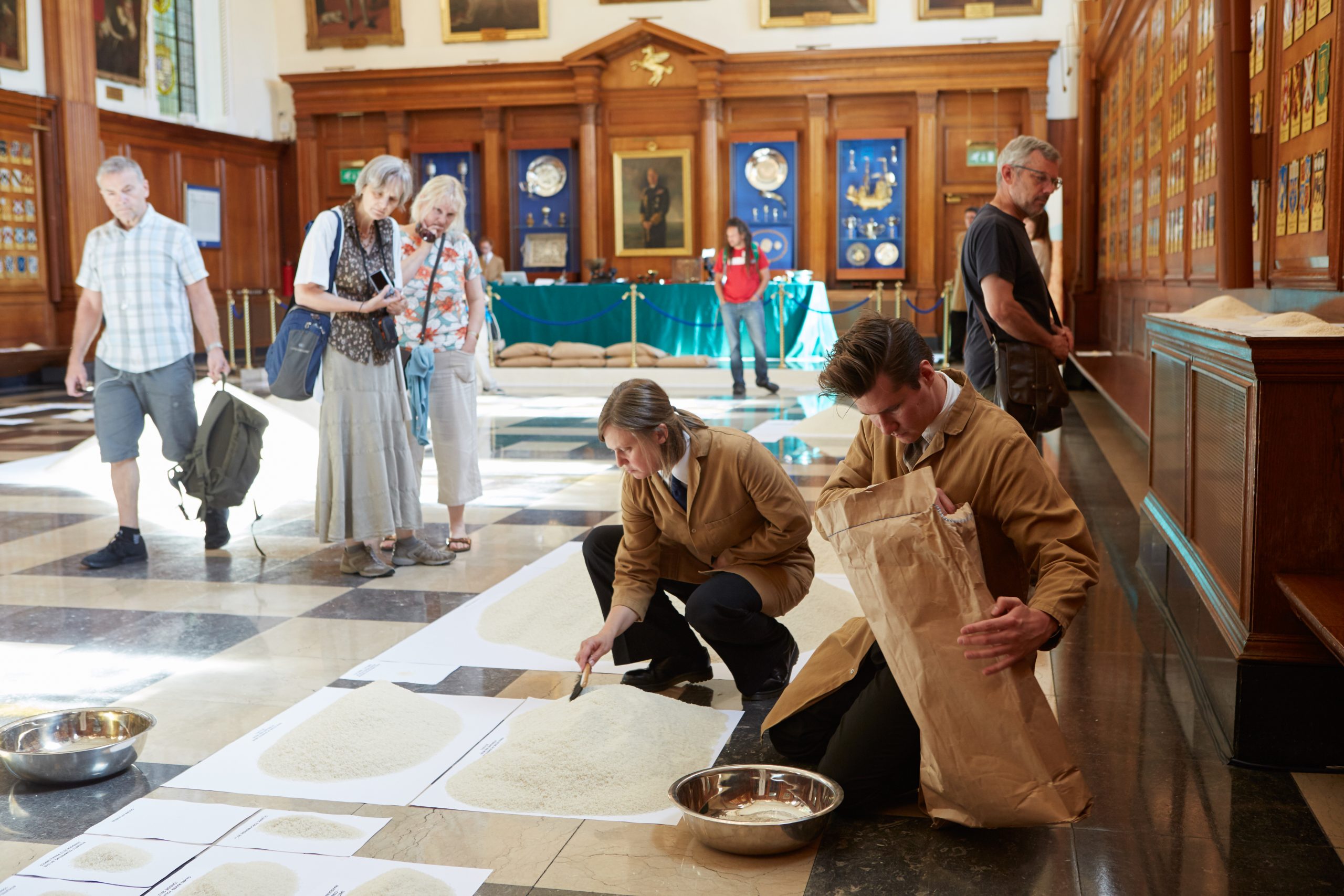 Audiences in the Inner Temple were moved by Of All The People In All the World. This powerful performance piece used 112 tonnes of rice to bring abstract human statistics from the past and the present to life.
On arrival visitors were each presented with a single grain of rice, representing themselves. The rice was then carefully weighed and arranged in labelled piles by a team of performers, creating an ever-changing landscape of statistics. Visitors were also invited to suggest new statistics for inclusion in the performance.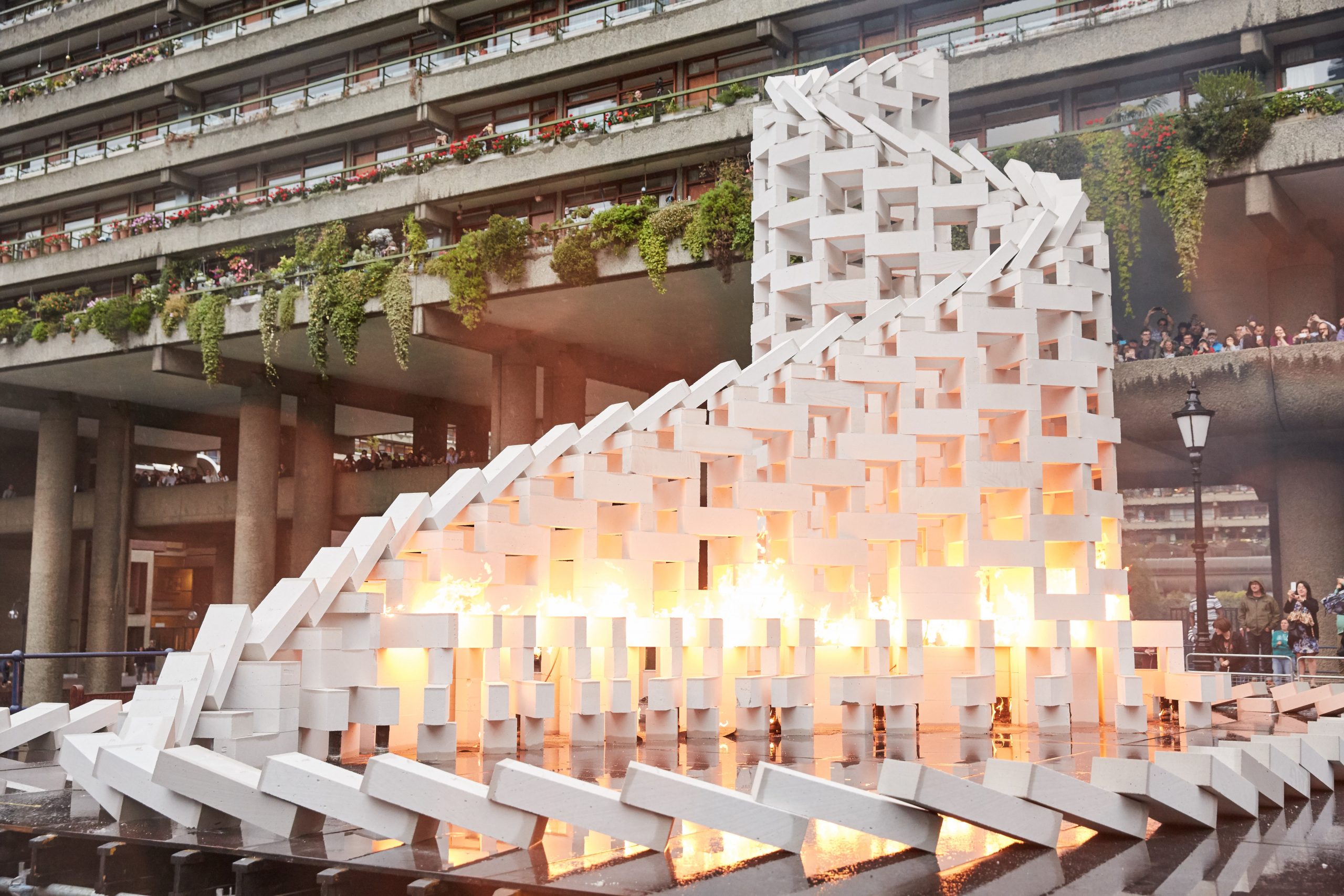 Staffed by volunteers, 23,000 breezeblocks were set up starting from where the fire began in 1666 at Monument and snaked through The City of London before splitting in three directions at Bank and culminating in tree spectacular fiery finales at Paternoster Square, The Gherkin and The Barbican.
Dominoes used a simple concept to create an alternative vision of the city. The installation complemented and played with the architecture of contemporary London and for a brief moment, reclaimed the city streets for the public.
First commissioned by Create London in 2009, Dominoes has travelled to 16 different countries since including Copenhagen, Marseille, Ljublijana and Melbourne.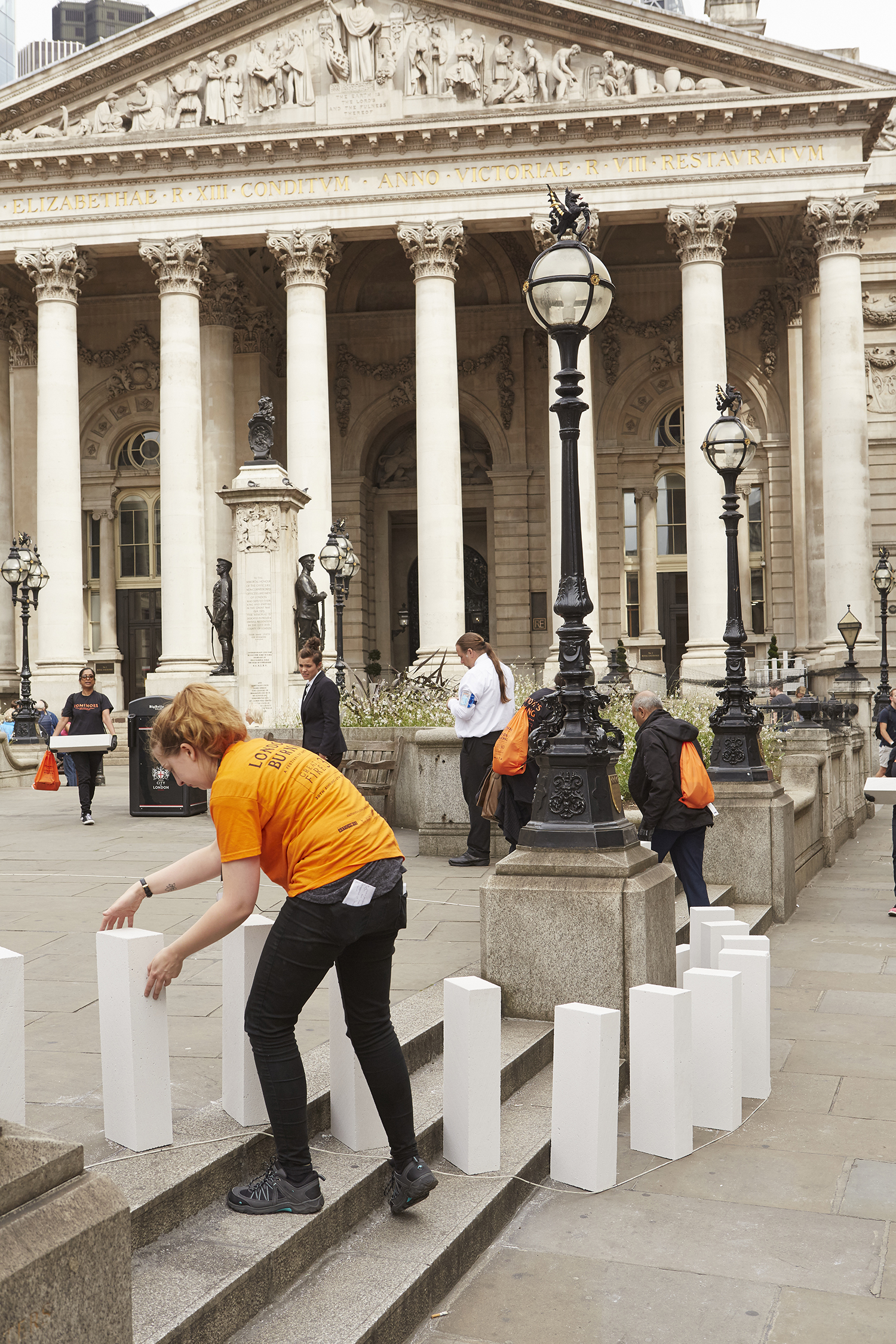 Dominoes, Station House Opera, an Artsadmin project, London's Burning, a festival of arts and ideas for Great Fire 350. Produced by Artichoke. Photo by Matthew Andrews
Fire Garden, Compagnie Carabosse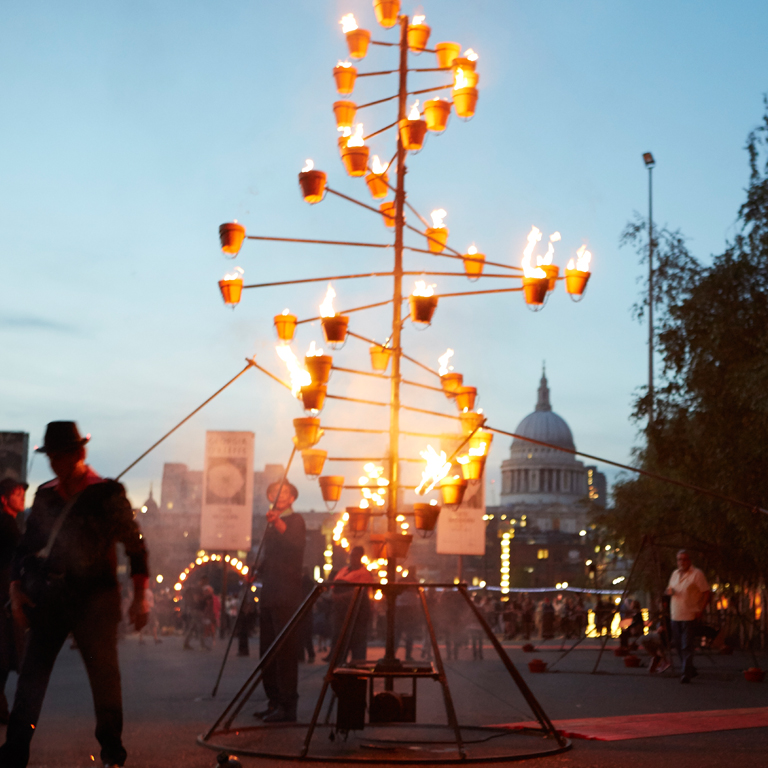 Thousands enjoyed the spitting, crackling Fire Garden installation by Compagnie Carabosse, which was displayed in riverside lawn of Tate Modern with views across The City and St Paul's.   
The garden of the Tate was transformed into an after-dark adventure inspired by the little-known Great Fire of Southwark in 1212. 
Live music performances in a flickering garden of burning metal structures, mechanical fire pits and flaming flowerpots honoured the lesser-known fires of London's history.
Holoscenes, Early Morning Opera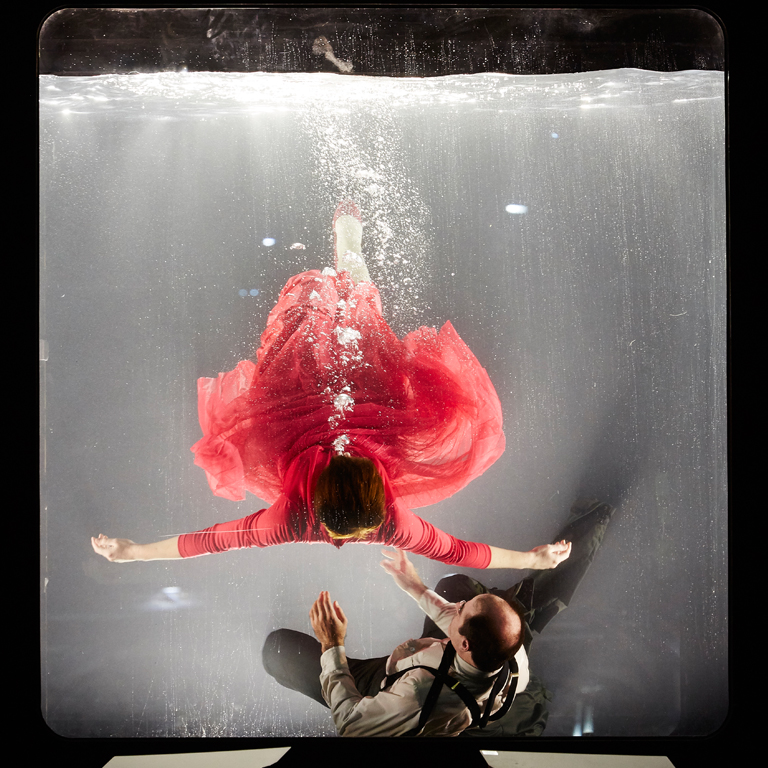 At Exchange Square in Broadgate, a giant aquarium filled with 3,500 gallons of water. The rotating cast of performers within it acted out everyday tasks such as drinking coffee, cleaning and reading the newspaper. This mesmerising live artwork weaved the story of water — the rising seas, melting glaciers, intensifying floods and droughts — into the patterns of the everyday.
Holoscenes reminded us that climate-induced flooding is one of the biggest and most urgent threats we're facing today. The ebb and flow of water and resulting transfiguration of human behaviour offers a portrait of our collective persistence, and, for both better and worse, adaptation.
Fires Modern, Martin Firrell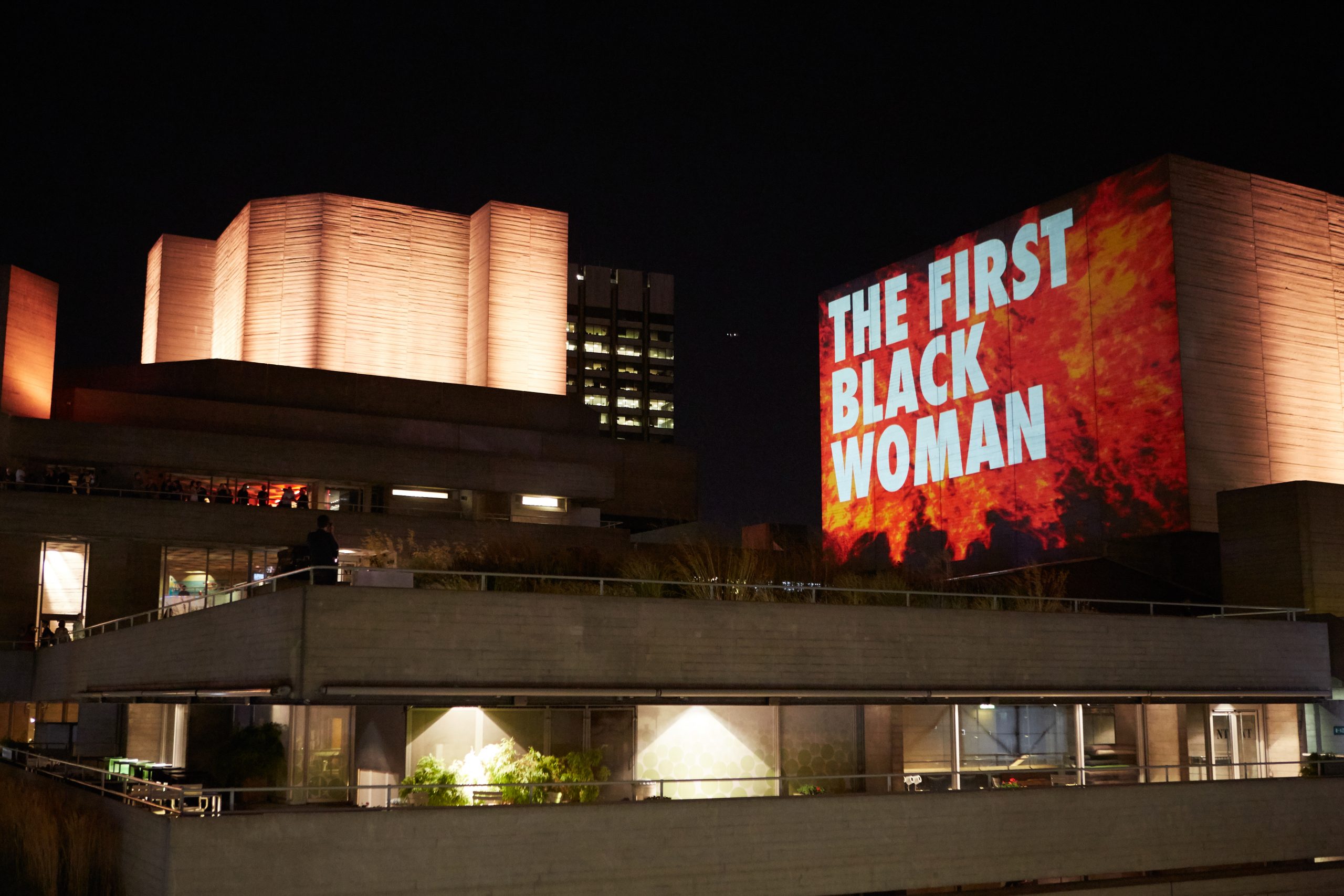 The second of two new commissions by Martin Firrell was projected onto the fly-tower of the National Theatre.
Fires Modern was a powerful celebration of the stories of resurgence and social change through history that have shaped modern London and the landmark moments that have created the open and diverse city we enjoy today.
The projection displayed 18 stories of injustice and inequality through the ages from black history, the women's movement and LGBT equality to the protests against Clause 28 and the murder of MP Jo Cox.
Fires Ancient, Martin Firrell
Fires Ancient engulfed the South and East faces of the dome in a 180-degree projection of flickering flames changing from dull orange to yellow to blue to brilliant white.
The work aimed to create a visual 'echo' of the fire that destroyed the original cathedral building and the birth of the current building designed by Christopher Wren that emerged, phoenix-like from the ashes.
Fires Ancient referenced both the beauty and the destructive power of fire, and the creative potential released by trauma. Without the Great Fire of London, there would be no modern London and as we understand it, and Wren's beautiful and iconic cathedral building would not exist.
"I wanted to show how good things can come out of bad – Christopher Wren's St Paul's Cathedral came out of the devastation of the Great Fire. Civil liberties have been won through the actions and courage of historical figures like the Suffragettes and contemporary figures like Peter Tatchell and Doreen Lawrence. Telling these stories on the iconic Modernist building of the National Theatre feels fitting and important."  ~ Artist, Martin Firrell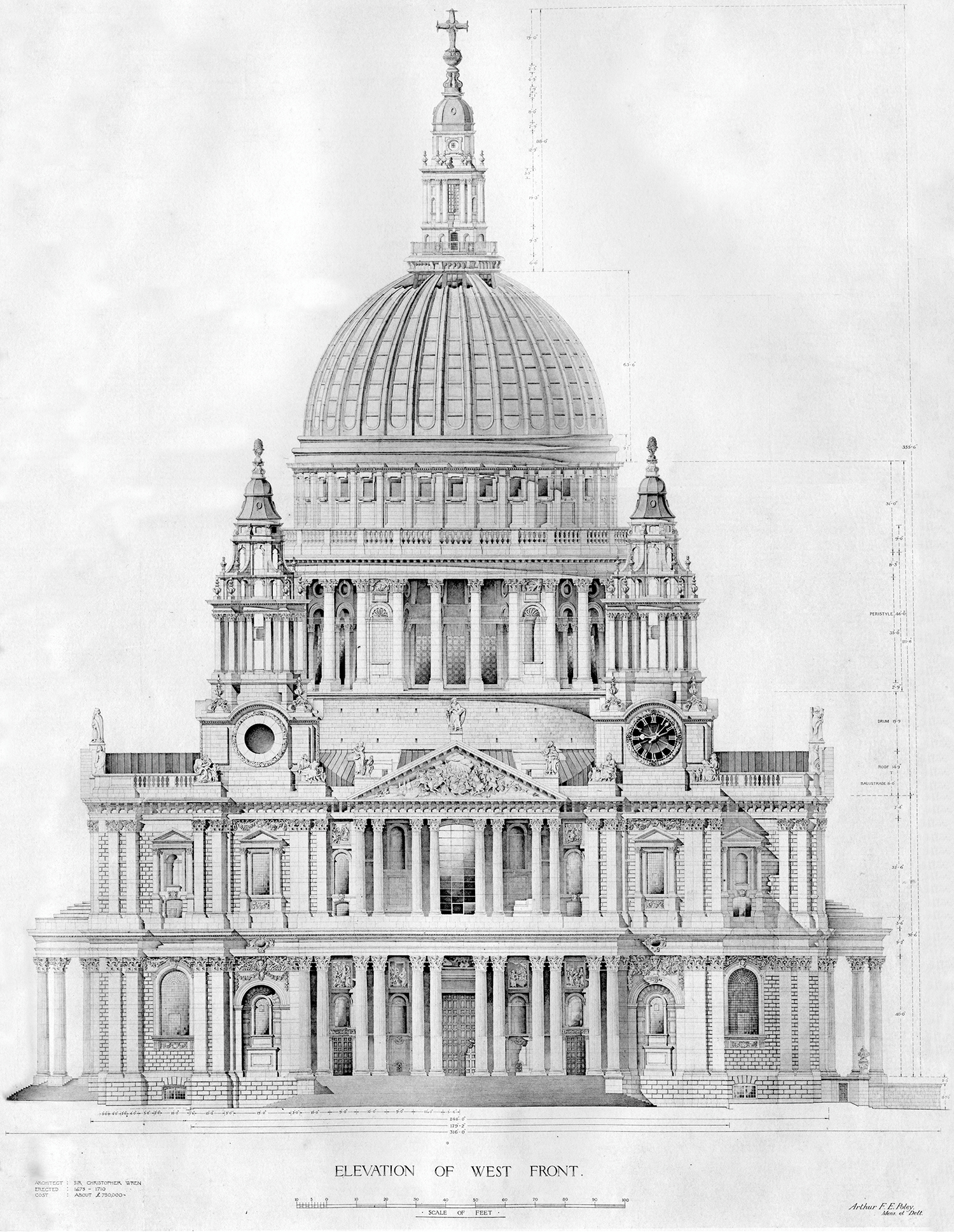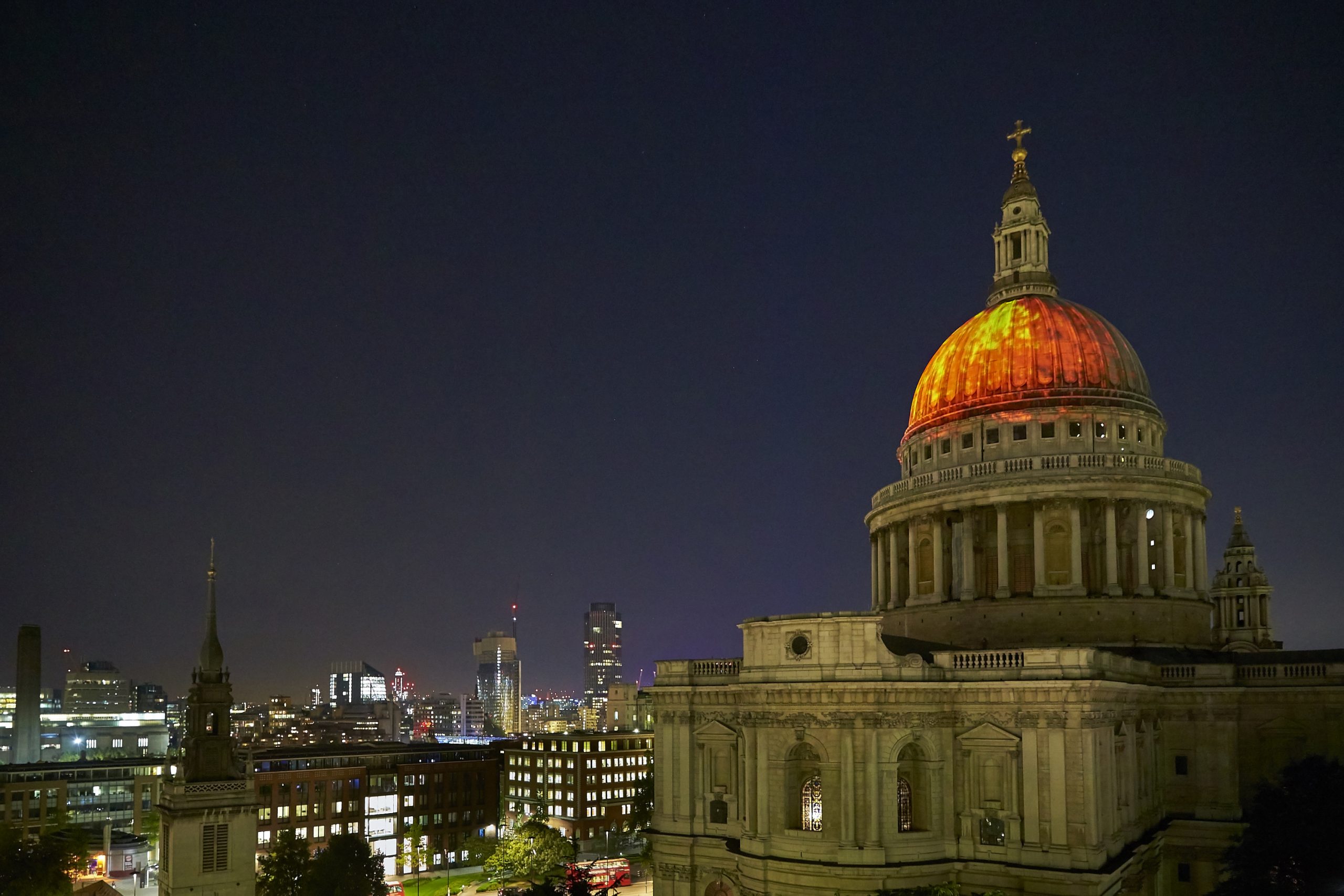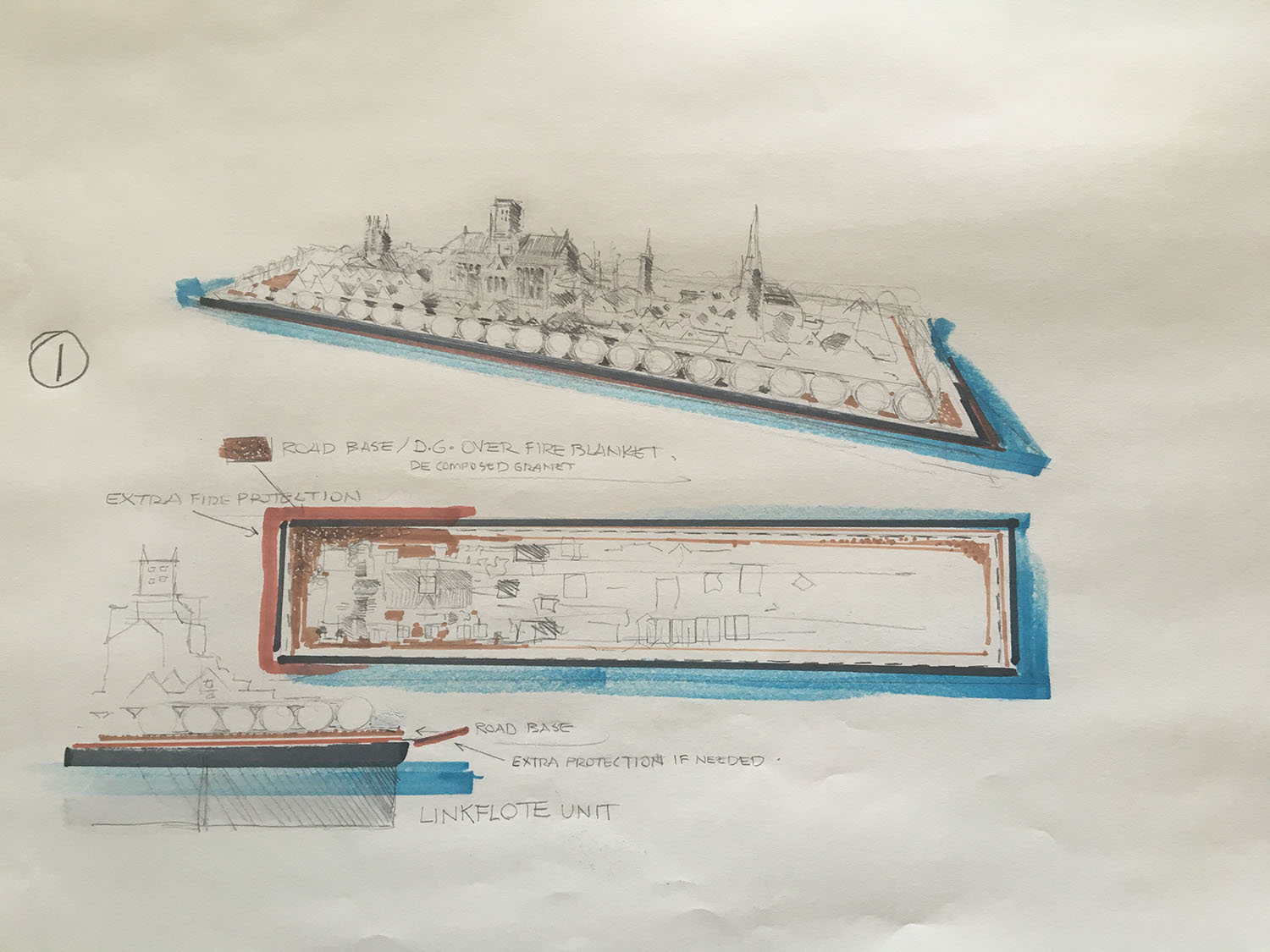 The festival drew to a spectacular close on Sunday 4th September, as London 1666, a 120-metre-long wooden sculpture of the 17th century London skyline was set alight on the River Thames.
An audience of over 50,000 watched on the banks of the river, while hundreds of thousands more tuned in to watch the burn streamed live online, as part of a commission by The Space hosted by Lauren Laverne and broadcast on YouTube and Facebook.
London 1666 was designed and built by David Best and his team in collaboration with Artichoke
Artichoke first commissioned Best to build a temple, similar to his Burning Man structures, in Derry~Londonderry, which was historically, home to some of the worst violence of Northern Ireland's conflict.
When Artichoke worked with Best on the Derry temple, we talked about the anger between communities elsewhere, including London, and how they might possibly be reconciled. The aim of the London's Burning festival was not just to relive the horror, but to reflect: on how the fire shaped the London we know now and to recognise the problems that face the city centuries on – not least, when parts of the city were in flames during the riots of 2011.




London 1666 was brought to life by young Londoners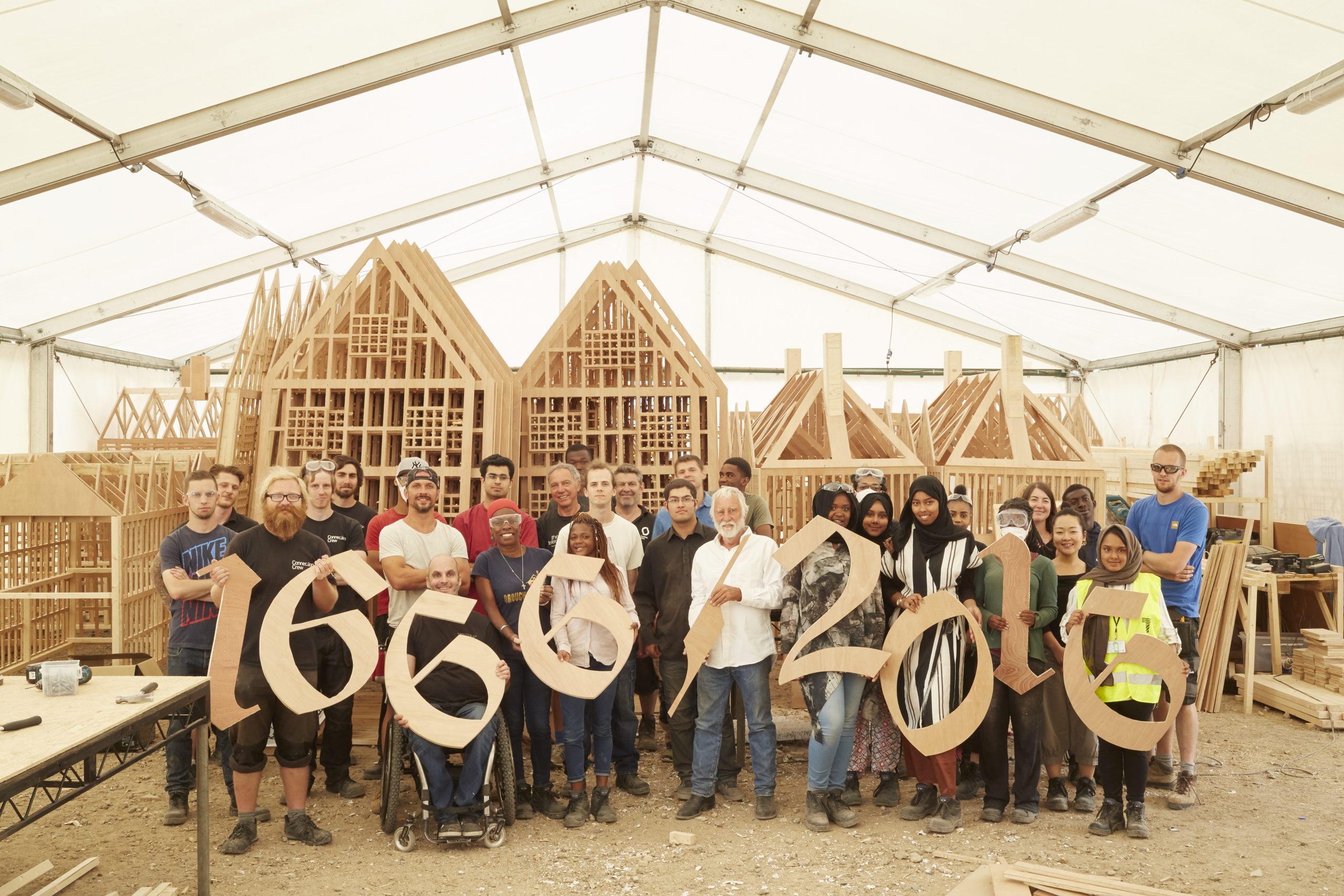 London 1666 involved months of learning and participation work with young people across several boroughs adjacent to The City of London: Camden, Hackney, Islington, Newham, Southwark and Tower Hamlets.
School children aged 5-7 took part in integrated drawing and history workshops. They learned about the Great Fire and drew their hopes and dreams for a future London. These pictures were transformed into laser-cut wooden panels which were then assembled to  120-metre long structure on the river.
16-24 year olds not in education, employment or training were given life-changing skills and experience. They trained in construction, working on the actual structure to gain a CSCS (Construction Skills Certification Scheme) certificate. Working on the build offered them an introduction to the construction and creative industries, further education or employment, and a legacy of skills.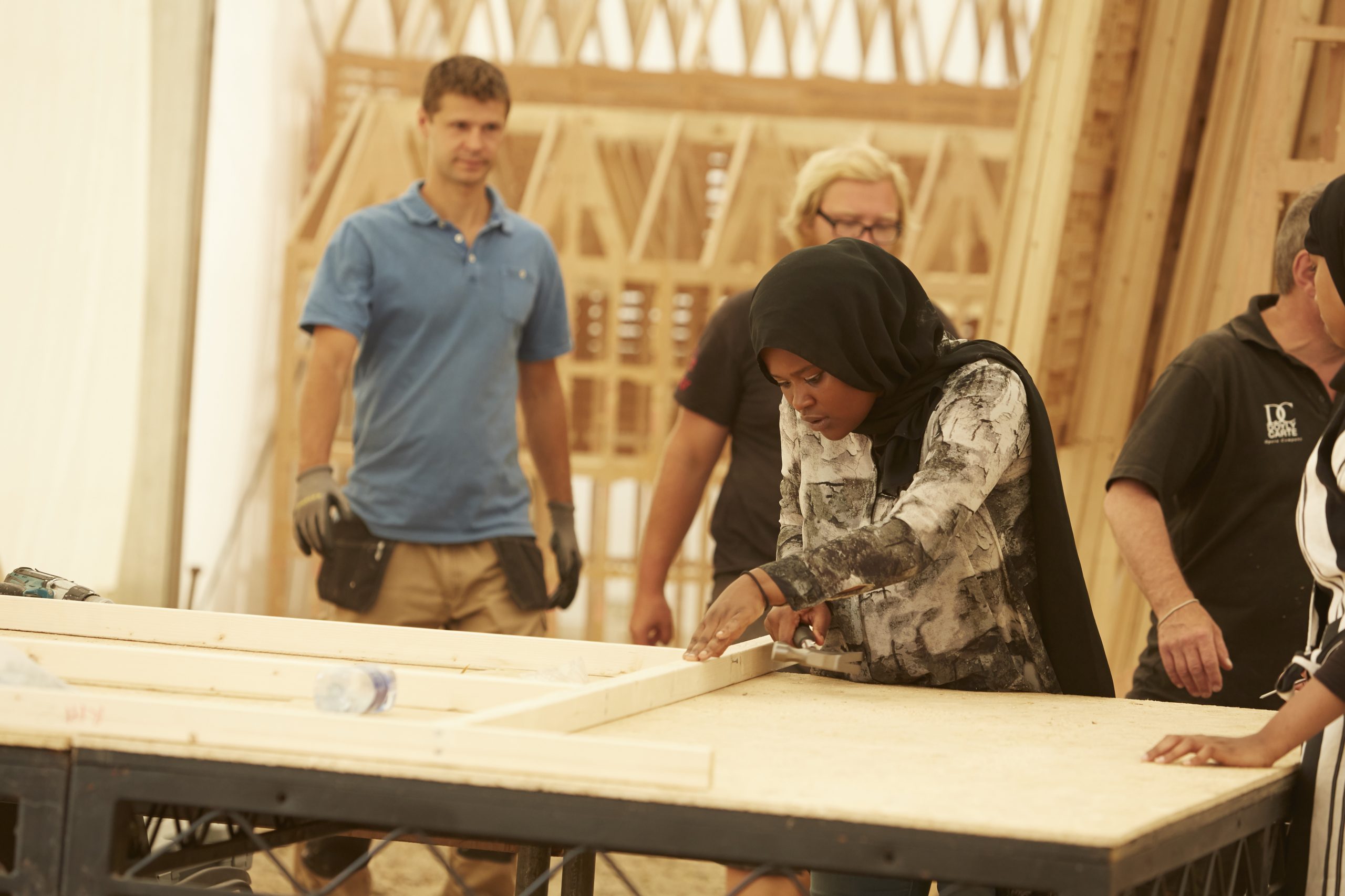 London 1666, Work in progress, designed by David Best in collaboration with Artichoke, London's Burning, a festival of arts and ideas for Great Fire 350. Photo by Matthew Andrews
Listen to the London's Burning Podcast
From historic sites, buildings that survived the Blitz and some of the City's best-loved pubs, the London's Burning talks programme explored how cities past and present have responded to crisis. 
When things go wrong: 21st century responses to world trauma
Recorded at the Barbican
and hosted by 5×15's Eleanor O'Keeffe. Three speakers discuss 21st century responses to world trauma.
Dr John Drury, Deputy Director of Research and Knowledge Exchange (Impact) in the University of Sussex's School of Psychology.
Philip Collins, Times columnist, academic, banker and speechwriter.
Elif Shafak, award-winning novelist and Turkey's most-read woman writer.