The Apollo Pavilion in Peterlee, County Durham is 50 this year. As part of Durham County Council's celebrations, Artichoke will present Apollo 50, a unique light projection by Berlin-based duo, Mader Wiermann. Join us on 22nd and 23rd March 2019 to see this iconic structure transformed.
Taking place over two nights, Mader Wiermann's  light and video mapping installation will transform the façade of this brutalist structure designed by British pioneer of abstract art, Victor Pasmore. Apollo 50 will take place on an 8-minute loop between 6:30pm – 9:30pm on both days. The Apollo Pavilion on the Sunny Blunts estate in Peterlee, County Durham remains a rare UK example of a large-scale experiment in the fusion of art and architecture. Pasmore was inspired by the revolutionary German Bauhaus school of art, which aimed to bring art back into contact with everyday life and give architecture and functional design as much weight as fine art. Named after the 1969 Apollo moon landing, Pasmore's Pavilion of the same year, represents the bold vision and aspirations for change which motivated the architecture of Britain's New Towns.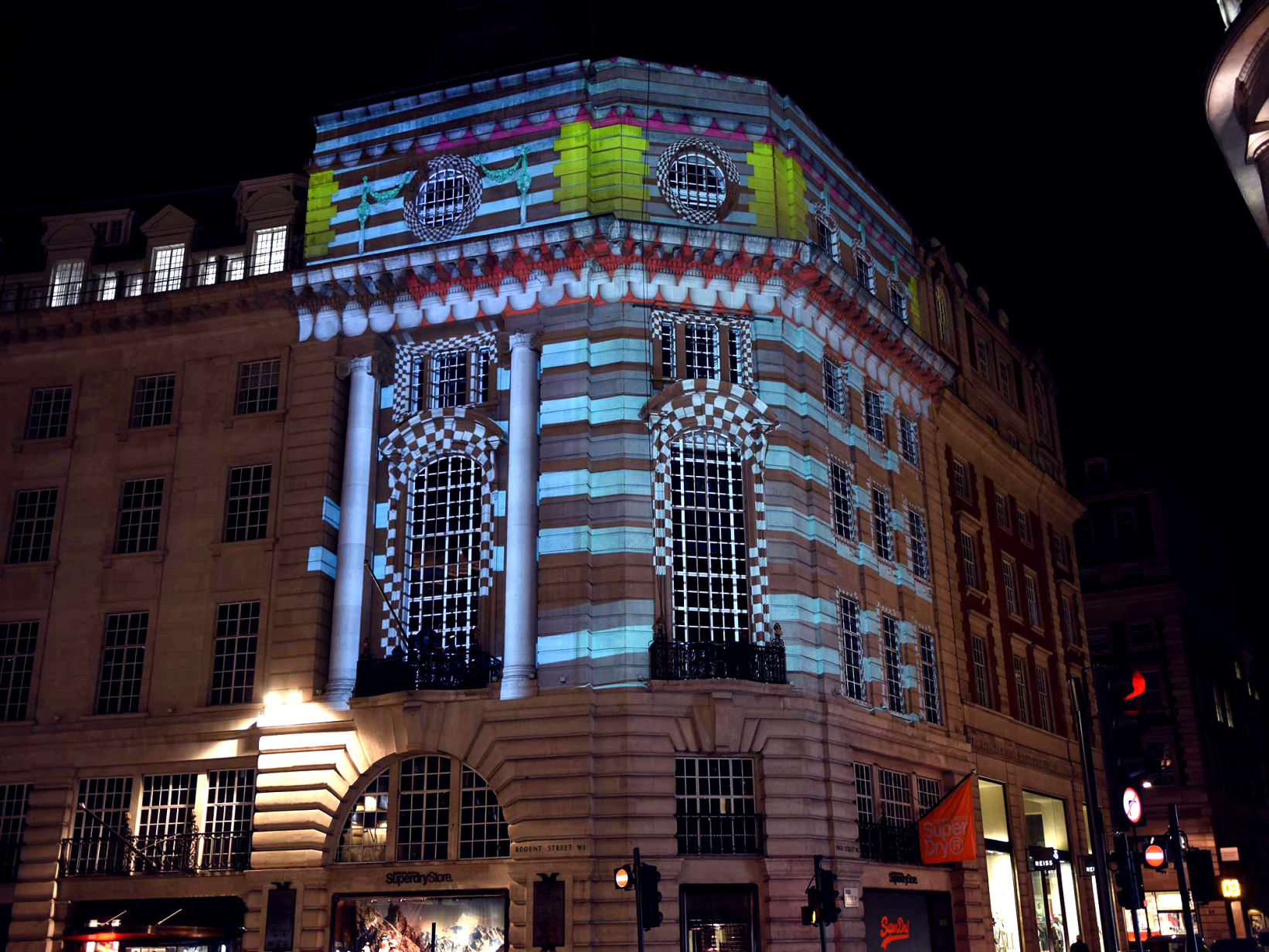 Mader Wiermann's moving projections will evoke the Apollo 11 moon landing space flight, which marks its 50th anniversary this year and gave the Pavilion its name. The installation will also reflect the monochrome geometric aesthetic associated with the Bauhaus school of art, which is also celebrating its centenary this year. This special event will bring Pasmore's paintings to life and temporarily transform the Pavilion into a flowing structure of shape-shifting patterns.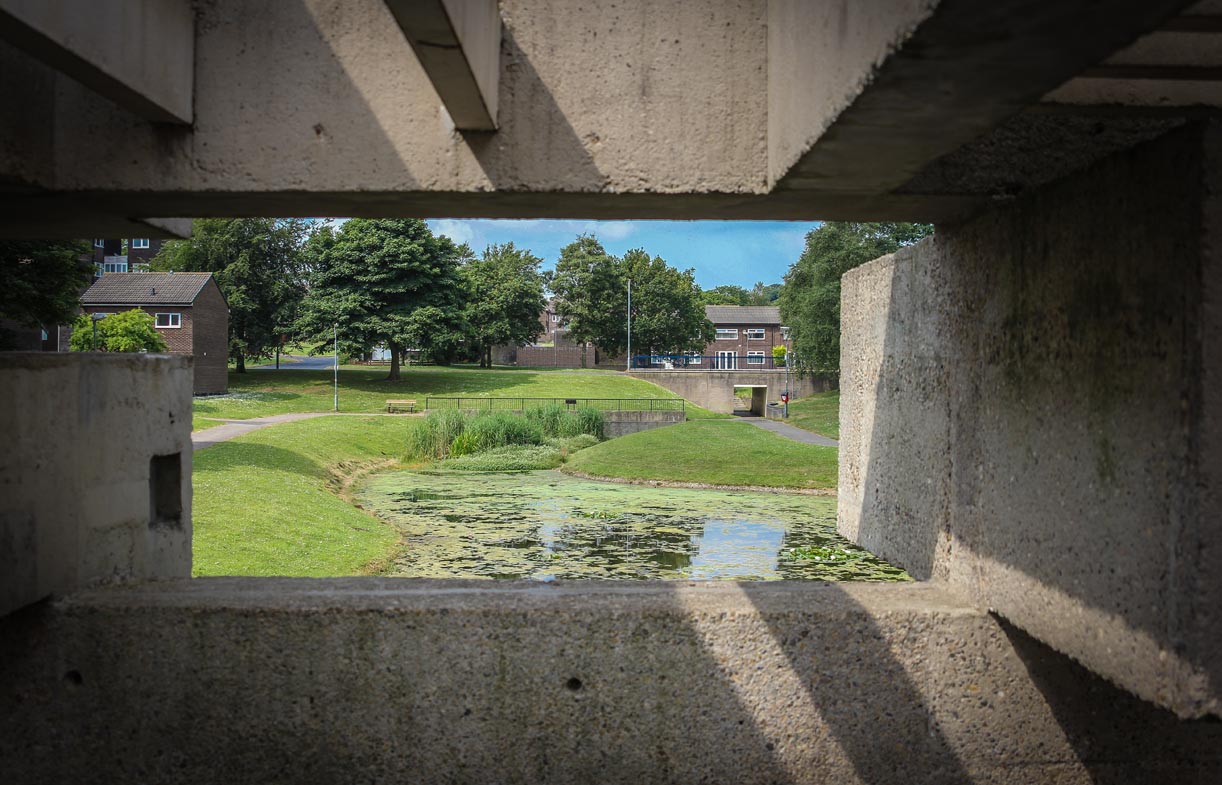 Commissioned by Durham County Council as part of Durham's Year of Culture, the event will be followed by a community-based education programme. We're inviting 15 local young people to take part in a series of masterclasses in partnership with Guildhall School of Music and Drama's BA course in Video Design for Live Performance. They will be offered further opportunities to work towards an exciting career in this field of work as well as showcasing their original artwork at Lumiere in November 2019.
Apollo 50 Visitor Information
This event is completely free to attend and no ticket is required.
When? 
Apollo 50 will take place on an 8-minute loop from 6:30pm – 9:30pm on the 22nd and 23rd March
Where? 
Apollo Pavilion, 91 Oakerside Dr, Peterlee SR8 1LE
Parking
Public parking will be provided at Shotton Hall Academy, which is a ten-minute walk to the event site. There will be signage to direct audiences to the pedestrian access route from the car park to the Apollo 50 event site. 
Address: Shotton Hall Academy, Passfield way, Peterlee, SR8 1AU
Parking won't be possible at Oakerside Drive during the event and all cars for the event will be directed by signage to Shotton Hall Academy.
Facilities 
The Pavilion Community Centre will be open on both evenings. 
Address: The Pavilion Community Centre, Helford Road, SR8 1ER
Friday: bar & toilets 6.30-9.30pm
Saturday: toilets only 6.30-9.30pm
Click attending on our Facebook event here. 
Use the hashtag #Durham19 on social media to get involved during your visit.
The Apollo 50 light installation is kindly supported by the German Embassy and the 'Lift Off' education programme is kindly supported by the Ragdoll Foundation.