We're thrilled to announce Ready to Drop, a new sound installation conceived and created by Orlando Gough and John Del' Nero, to be presented at Brighton Beach Basketball Court from 20 – 26 August 2021.
Be not afeard; the isle is full of noises,
Sounds and sweet airs, that give delight, and hurt not.
Sometimes a thousand twangling instruments
Will hum about mine ears; and sometime voices,
That, if I then had waked after long sleep,
Will make me sleep again: and then, in dreaming,
The clouds methought would open, and show riches
Ready to drop upon me; that, when I waked,
I cried to dream again.
– CALIBAN:  The Tempest, Act III, Scene ii 
Inspired by the thousand twangling instruments that hummed around Caliban's ears in The Tempest, the piece captures the daytime bustle of Brighton Beach basketball court.
The installation will be free to visit, with no tickets required. It will be played on loop after dark on the empty court between 22:00 – 10:00. It ends at 10:00 on the 27 August.
Whilst walking together through Gough's hometown last year, the two were struck by the energy, joy, competition, and communication of the court and its users, from basketball players to roller skaters. Ready to Drop is their response to this poetry in sound, field recordings of the collective sounds made by people at play on the basketball court and those of the adjacent dingy stand, the wind and the sea, combined with original composition.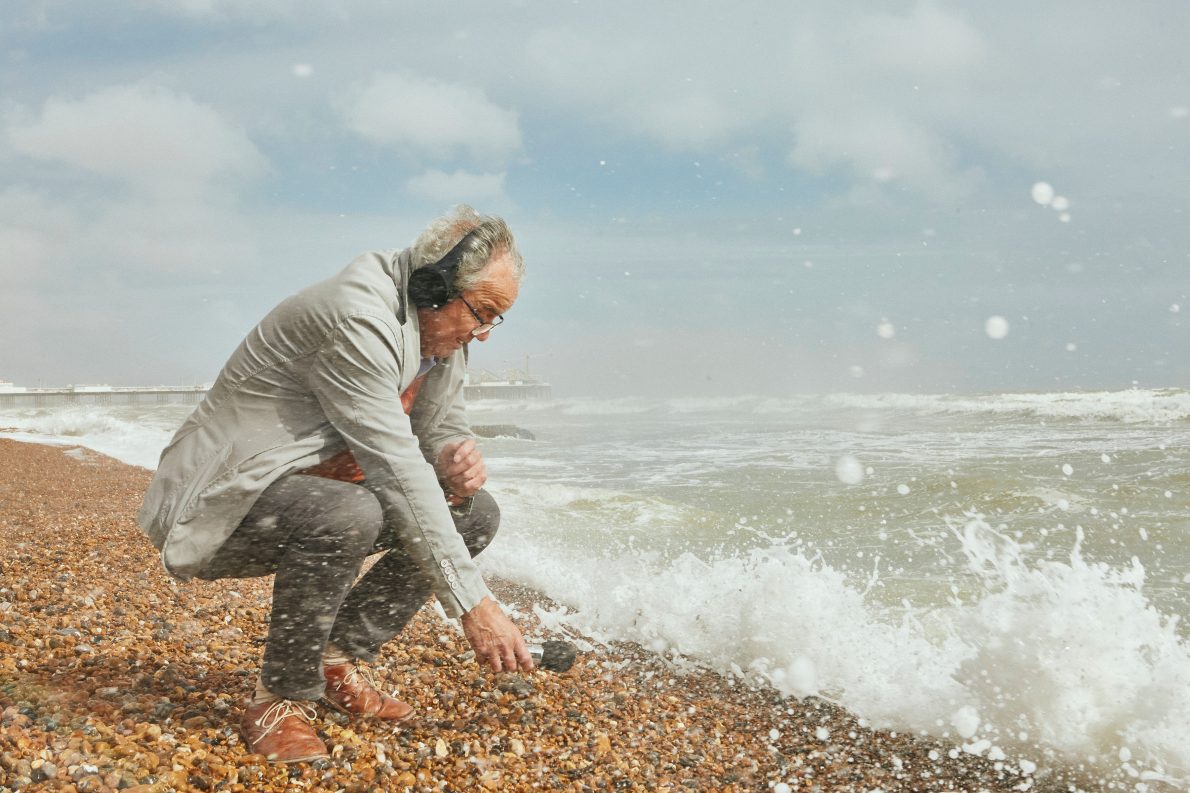 "After dark, when the court is empty, the basketball sounds will be played back, filling the air as if the ghosts of that day were still playing. Sounds of the halyards and rigging will be added. The range of sounds will be extended: on the one hand human sounds – conversations, arguments, announcements, on the other hand natural sounds – sounds of the sea that range from the gentle to the apocalyptic. We looked for relationships between these two sets of sounds and made them into music that envelopes the listeners, disorientates them, and makes them look at the landscape again."
– John Del' Nero
Designed for casual encounters and quiet engagement, Ready to Drop melds the urban bustle with the wash of nature, gently displacing the sounds of the night with echoes of the day.
Ready to Drop will run from after dark until mid-morning, surprising local night owls and the early swim and breakfast crowd alongside sound art aficionados and the casual passerby. 
The piece will also be available in stereo version on the Bloomberg Connects app.
Click here to download for free via Google Play or the App Store.
"I am so excited about Ready to Drop, the first of three major new projects we are producing in the second half of this year. Artichoke is always about the live experience and we want to show how outdoor arts can revive and renew after a year in which we pined for social interaction and life. Orlando Gough and John Del' Nero have conceived and created an amazingly subtle and magical work, and I love the idea of people happening upon and being enchanted by this incidental soundscape on the Brighton seafront in the dead of night."
– Helen Marriage, Director of Artichoke