March 21, 2019

Concrete Dreams: Brutalism and Victor Pasmore's Apollo Pavilion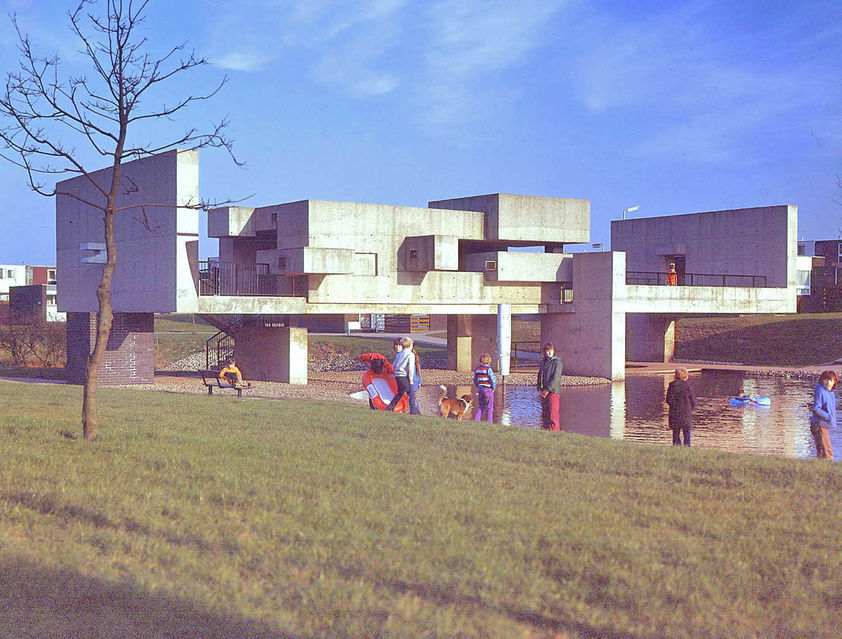 We delve into the fascinating history of Victor Pasmore's Apollo Pavilion, one of the UK's most famous brutalist artworks and the canvas for our latest light installation, Apollo 50. 
Brutalism rose from the rubble and debris in European cities after World War II. It was the 1950s answer to the Bauhaus, the revolutionary German school of art, architecture and design founded by Walter Gropius in 1919 with the aim of giving functional design as much weight as fine art. After the war, reinforced concrete opened up new sculptural possibilities and housing blocks and public buildings constructed in concrete became known as 'brutalist' after the French, 'béton brut', or 'raw concrete'. This bold architectural style swiftly conquered the world and just as swiftly, it fell out of favour. By the 1970s, our 'bleak' buildings began to be demolished. But then, around six years ago there was a backlash. Brutalist architecture made a comeback as the unexpected star of artistically lit Instagram posts, popular coffee table books and exhibitions. This renewed interest and nostalgia for post-war Modernist architecture translated into conservation efforts and campaigns, focusing mainly on the hulking buildings of big cities from the Hayward Gallery on London's South Bank to the now demolished, 'Dunston Rocket' tower block in Gateshead. Yet, Brutalism also made its mark beyond the capital, on our smaller towns and cities, in new towns and suburbs, on buildings that are still often overlooked.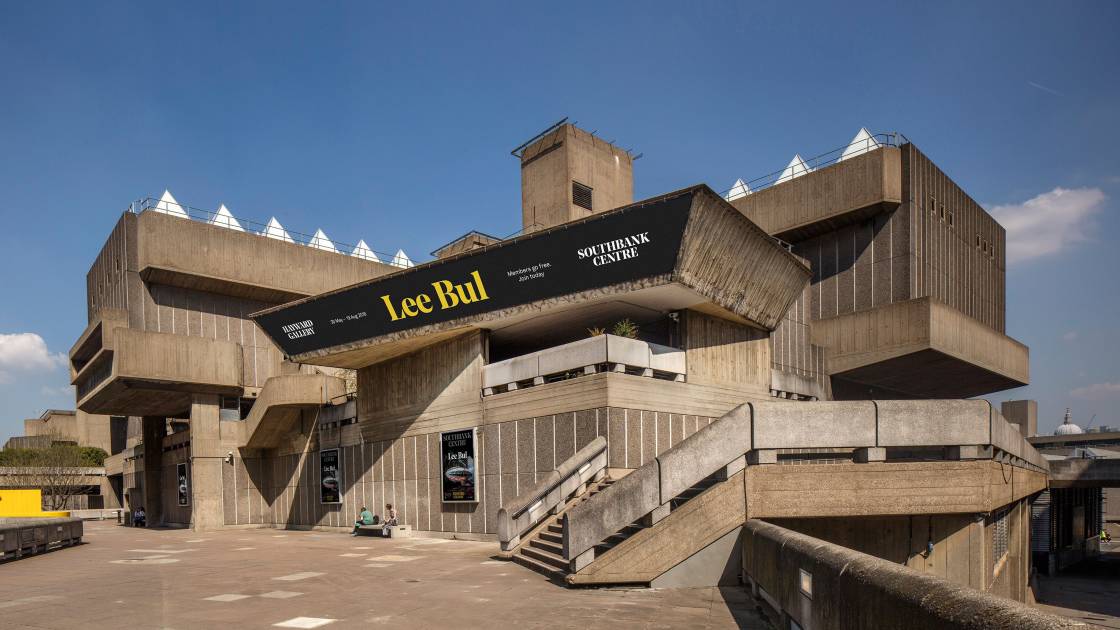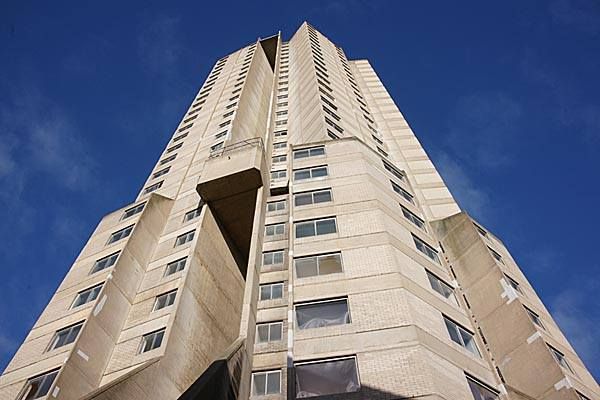 One of the most famous examples of Brutalist art in Britain is Victor Pasmore's Apollo Pavilion in Peterlee, County Durham. Peterlee was among the first wave of 'new towns', built after the War for the mining community. The plans made by the council for this new development of housing were optimistic: "… let us open our eyes and look brightly forward and onward to the new town, the new living . . . Peterlee"  (C.W. Clarke, Farewell Squalor, 1946). In 1955 abstract artist, Victor Pasmore, who was then teaching at Newcastle University was drafted onto the team to help the architects 'lift their eyes to a new horizon' and add an artistic twist to their designs for the Sunny Blunts Estate.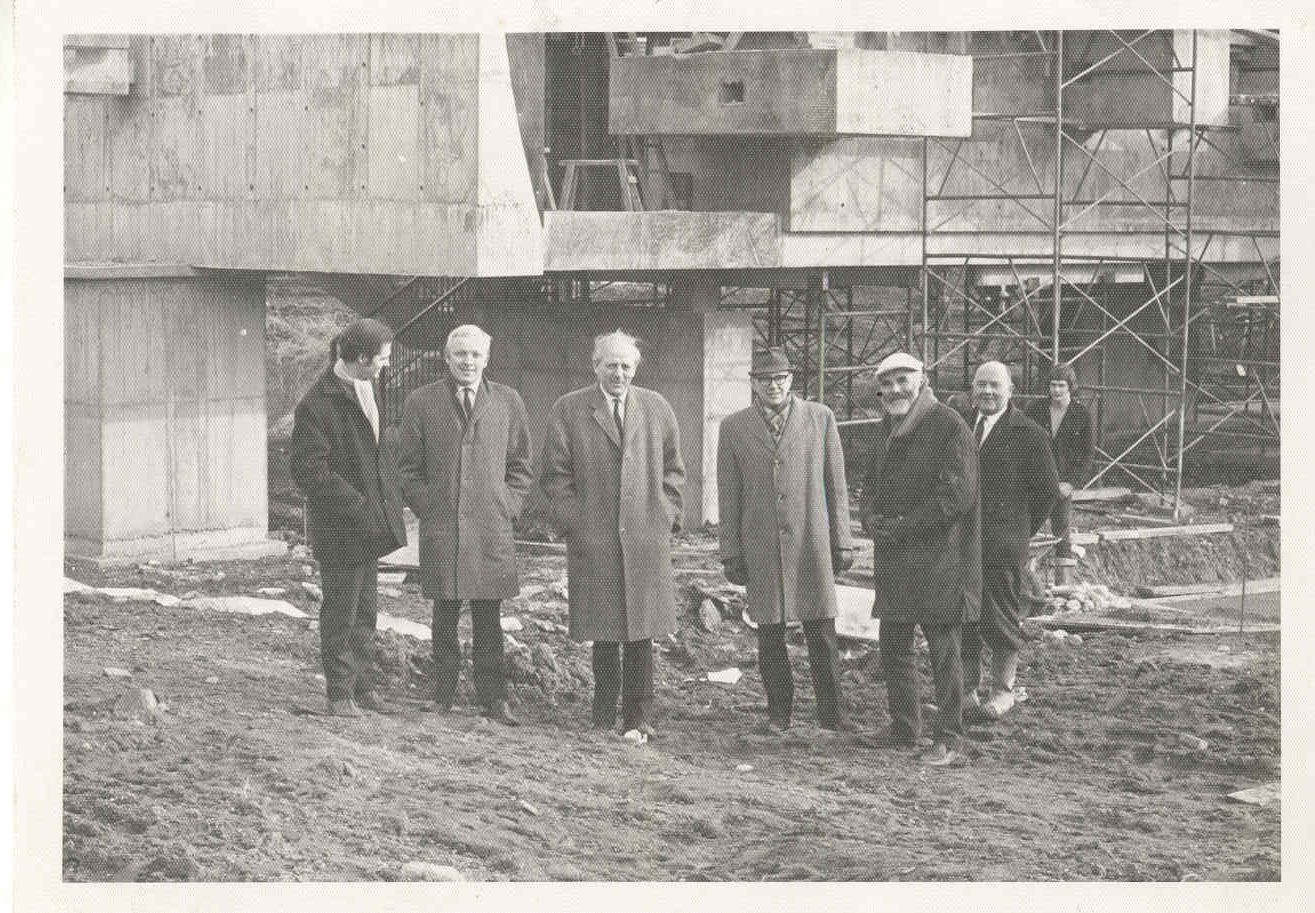 Pasmore became an integral member of the team and his artwork for the town, the Apollo Pavilion became much more than a simple sculpture. During this period, the stone and bronze riders atop plinths that were loved by the Victorians had started to fall out of fashion in favour of more abstract forms of public art. Many of the biggest names in modern sculpture were asked to create public art around the world, from Henry Moore's Two Piece Reclining Figure No.3 in the Brandon Estate in London, to Pablo Picasso's unnamed sculpture in Daley Plaza, Chicago. Pasmore's public artwork, in-line with the Brutalist ideal of public ownership and communal living was designed as"an architecture and sculpture of purely abstract form through which to walk, in which to linger and on which to play". He dreamed that the artwork might "lift the activity of an urban housing community", like the Apollo 11 moon landing of the same year, "onto a universal plane" and chose to name it the 'Apollo Pavilion' to reflect the extraordinary optimism of the space program of 1969.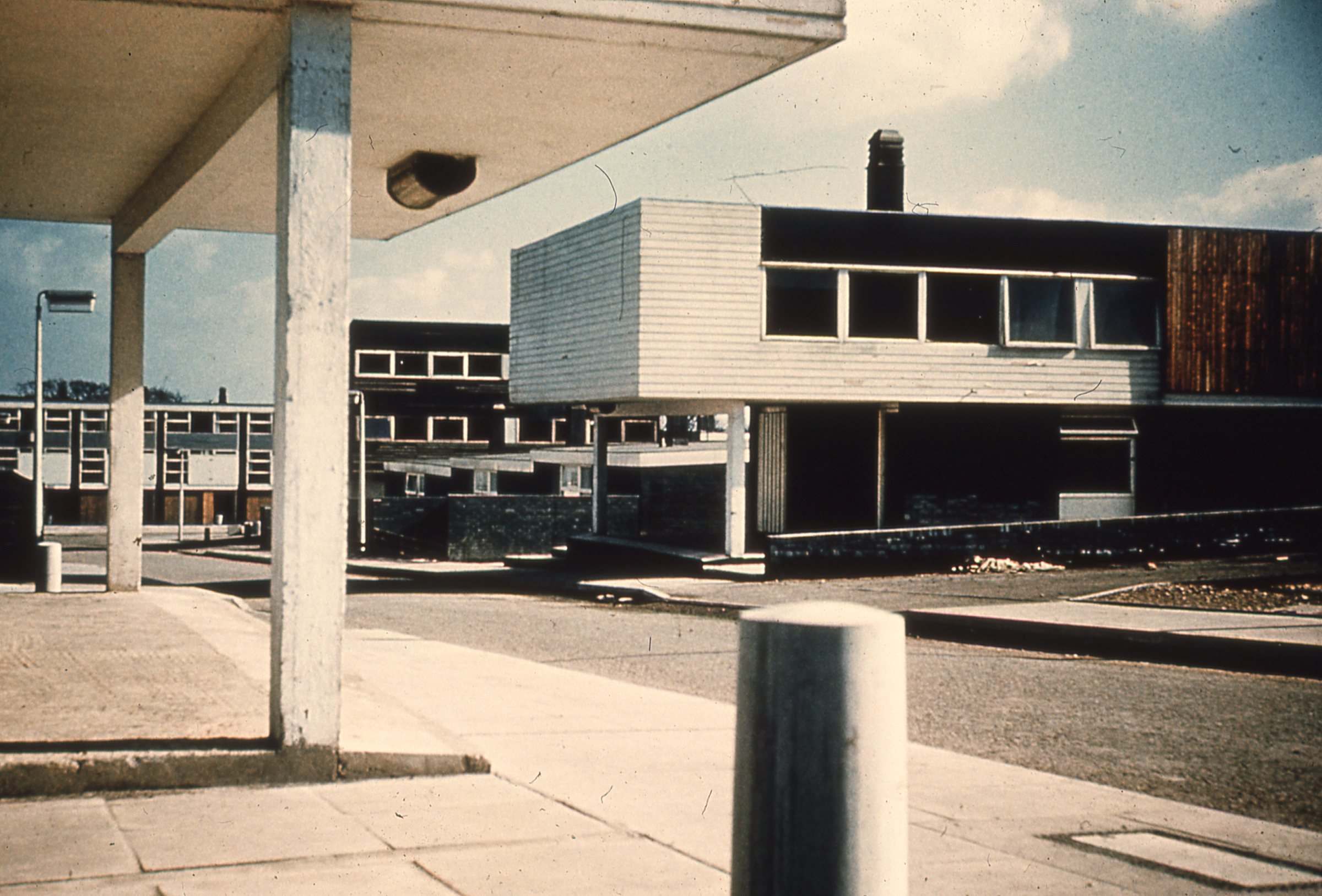 The sculpture, which bridges the man-made watercourse and links both sides of the housing estate is an entirely abstract, public playground of clean lines and concrete. Like a lot of Brutalist art and architecture, the Apollo Pavilion has a divisive and complex history, yet it is remembered worldwide for its revolutionary reimagining of art, architecture and how we experience the built environment. In 2003, the Pavilion re-entered the public's imagination through an installation by artists Jane and Louise Wilson commissioned by BALTIC in Gateshead. As a result of the exhibition, it was restored and granted Grade II* Heritage Status in 2011, putting it among the most important five percent of buildings in this country.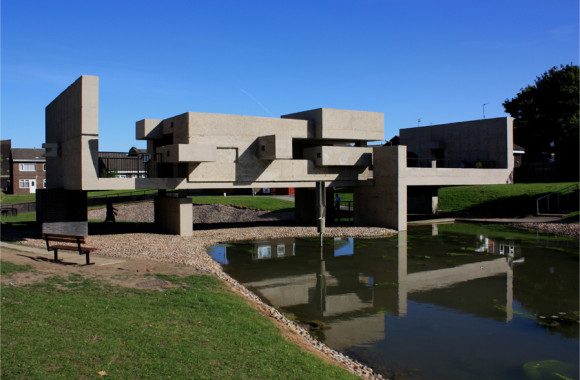 Pasmore's Apollo Pavilion turns 50 this year and the Bauhaus School of Art celebrates its centenary. Join us on the 22 and 23 March 2019 to see this this iconic artwork transformed by a unique, public light installation by Berlin-based artists, Mader Wiermann. Commissioned by Durham County Council, as part of Durham's Year of Culture, #Culture19. Produced by Artichoke, Mader Wiermann's artwork, Apollo 50 will reflect the complex and fascinating history of the Pavilion's design and temporarily transform it into a fluid, moving shape.
Apollo 50 will be shown on both evenings from 6.30pm – 9:30pm on an 8-minute loop. This is a free event and no ticket is required.