April 1, 2022

Interested in our Open Call? Ask us anything!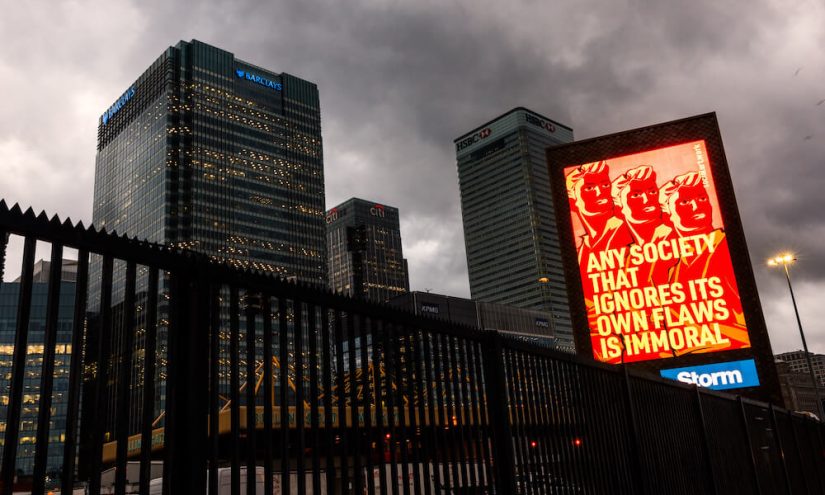 Join our open call Q&A: Tuesday 5 April, 18:00 – 19:00 and find out how to submit proposals of work 
We're inviting artists working at all levels (aged 18+) to apply to present work in a groundbreaking new gallery without walls.
The Gallery is an Artichoke project conceived in collaboration with artist Martin Firrell. This is a new kind of cultural institution – bringing thought-provoking art to everyone, twice a year, every year.
Each exhibition will invite artistic responses to key ideas around identity, society and culture. In partnership with the Out-of-Home* industry, we will display selected artworks for millions to see in public spaces across England, Scotland, Wales and Northern Ireland.
Our goal is to generate debate through art about the important questions of our time. 
Interested in finding out more about the Open Call? Do you have questions about your idea? This is your chance to ask us anything!
Join our live Q&A on Zoom on Tuesday 5 April at 18:00-19:00
Panelists include:
Lead artist and Creative Director of The Gallery, Martin Firrell
Project Curator, Bren O'Callaghan
Artichoke Head of Digital, Nia Shaw
You can share your questions in advance: ArtistOpenCall@artichoke.uk.com

The Gallery is supported by Outsmart, Clear Channel, JCDecaux, Alight Media, Mass Media, KBH Group, Redbus Media, Arts Council of Northern Ireland, Idlewild Trust and The Ashley Family Foundation.