November 29, 2021

It's a wrap: Tens of thousands attend Lumiere 2021 under the light of the full moon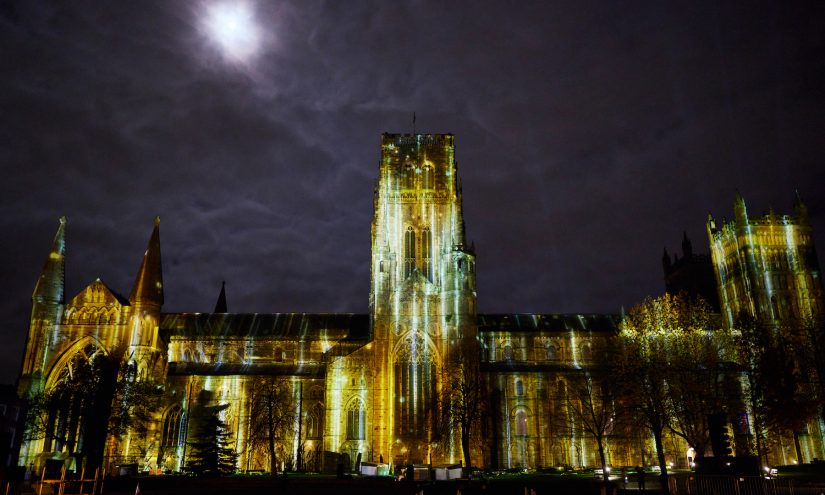 Lumiere festival was a triumph as people came together to enjoy the biggest outdoor event in the North East since lockdown.
An estimated 140,000 visitors attended as Lumiere extended across County Durham as well as in Durham City for first time.
From technicians to engineers, to artists and audiences, creating Lumiere is a monumental challenge. Here are a few figures to offer a glimpse into the technical tools and teamwork required to stage a light festival of this complexity:
8 riggers, 13 Projectionists, 28 crew. 11 cabins, 6 welfare units, 1382 pieces of fencing, 11,000 Litres of eco diesel, 10 000m of cabling, 200m of cable ramp, 280 radios, 400 volunteers
Community involvement from 685 individuals, 25 schools, six BRILLIANT artists, across five creative Learning & Participation projects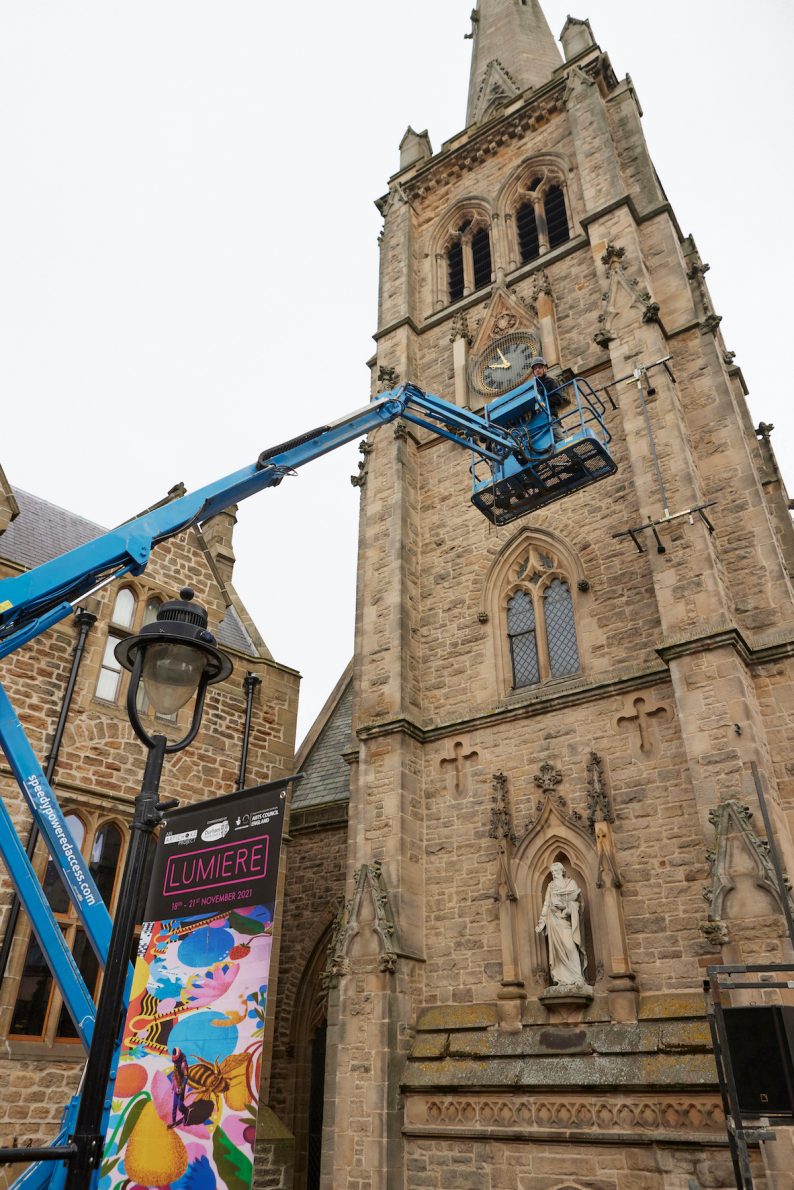 Lumiere is instrumental to County Durham's bid to be UK City of Culture 2025, demonstrating how the county fuses its rich heritage with its dynamic, inclusive and innovative approach to culture and arts. Produced by Artichoke, and commissioned by Durham County Council with additional support from Arts Council England, Durham University and a raft of funders and supporters, this was the most ambitious Lumiere yet.
For the first time since it began in 2009, Lumiere linked city and wider county through six bold commissions that transformed significant landmarks across County Durham from the Apollo Pavilion at Peterlee to Raby Castle at Staindrop.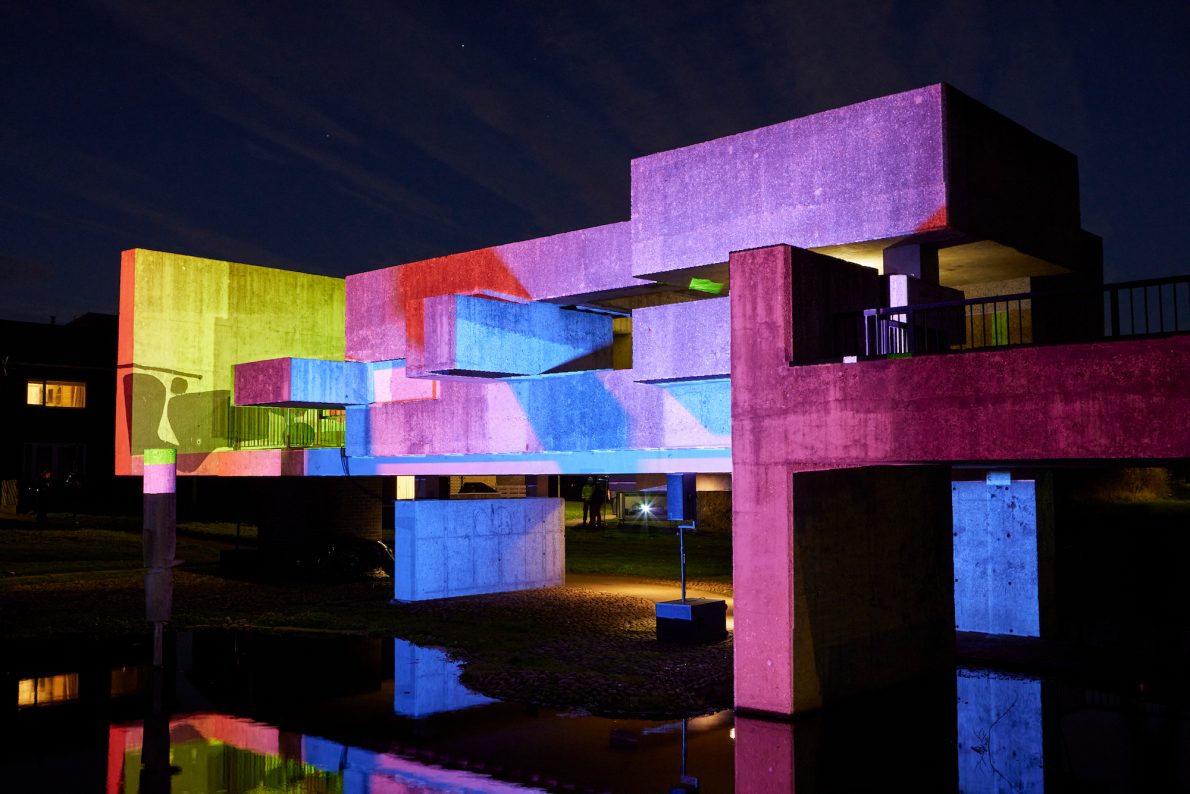 In the city audiences explored 31 extraordinary artworks, ranging from 40-member LED French Rock'n'Roll band (The Froggs by Groupe LAPS) in Market Place, to the interactive Tree of Hope at Prince Bishops Place and online, to the quietly contemplative Anthology: Into the Light, featuring the voices of eleven leading poets as their words were beamed onto Durham Castle.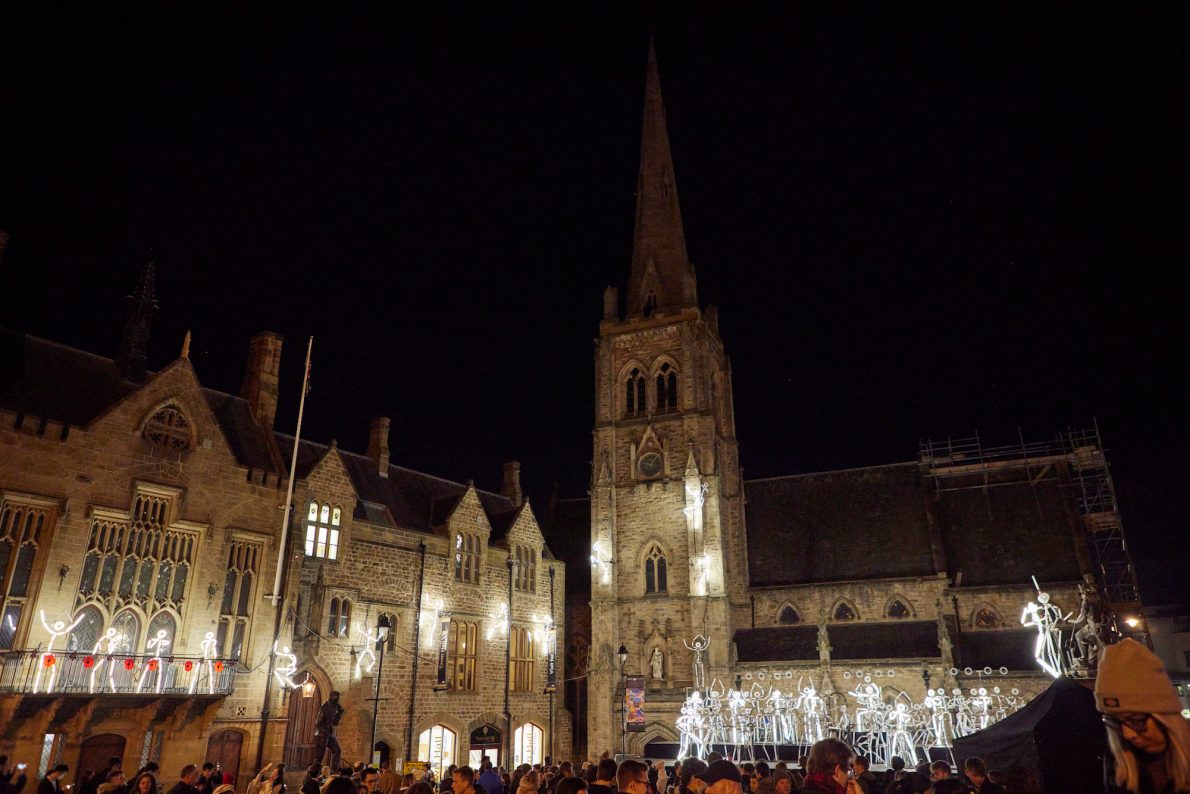 The festival continued in its international tradition, despite the limitations and increased costs imposed by COVID and Brexit, with artists from 11 countries across the world bringing their extraordinary vision to Lumiere.
Inspired by themes ranging from the pandemic to the environment, and from medieval to modern, the artists re-imagined public space and historic monuments using all manner of light.
Castle of Light at Raby Castle was the firm favourite of the county programme, with thousands turning out to see this popular attraction spectacularly transformed by artist Javier Riera into ever-changing geometric patterns.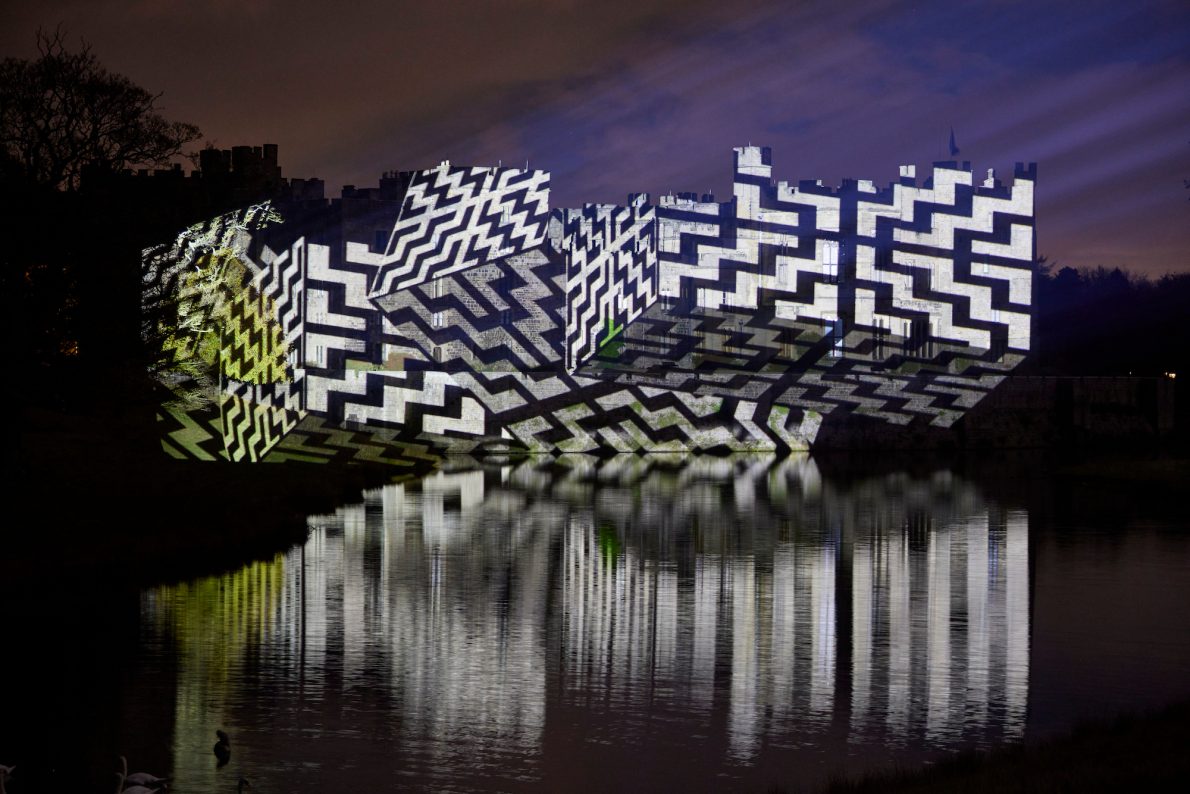 At Finchale Priory, locals who had never before visited despite living close by, flocked to see how Kari Kola had painted the ancient monastery with light. Others took the once-in-a-lifetime opportunity to view Penshaw Monument appear illuminated like a floating chariot in the sky, in Elaine Buckholtz and Ian Winters' majestic memorial to those lost to Covid, accompanied by the haunting music of Hildegard of Bingham.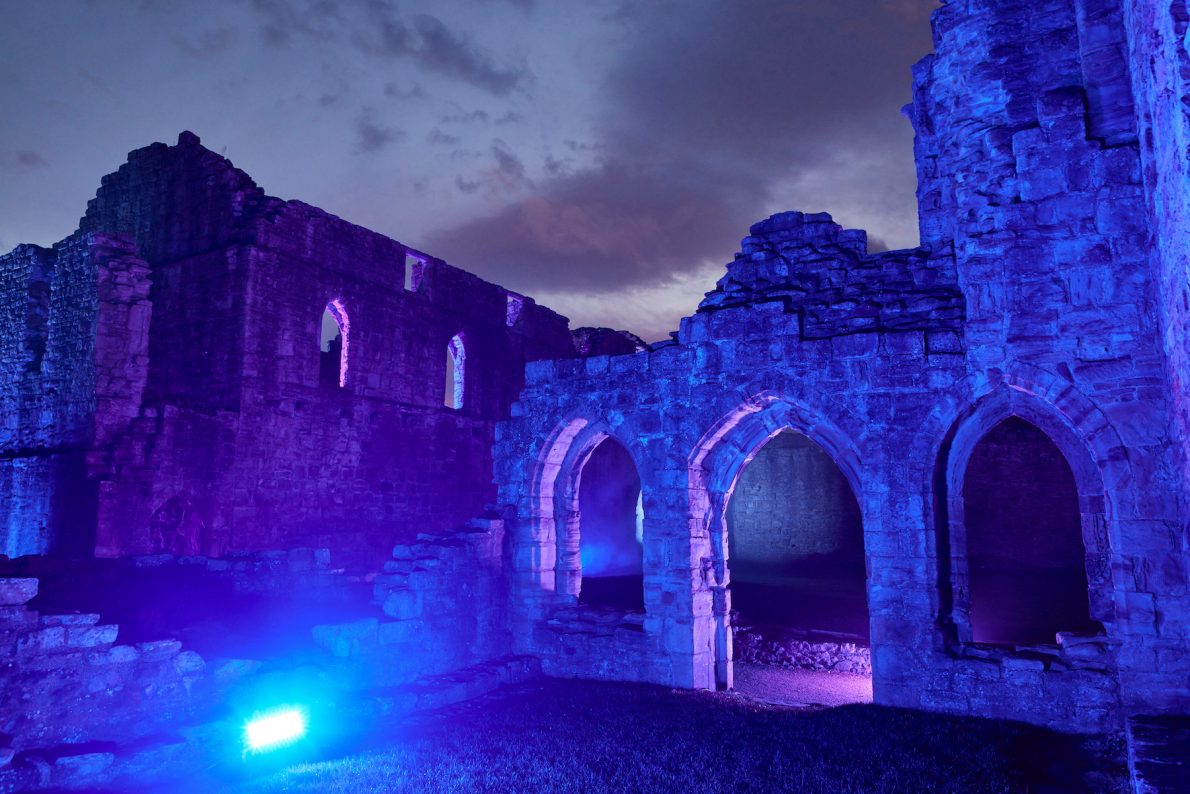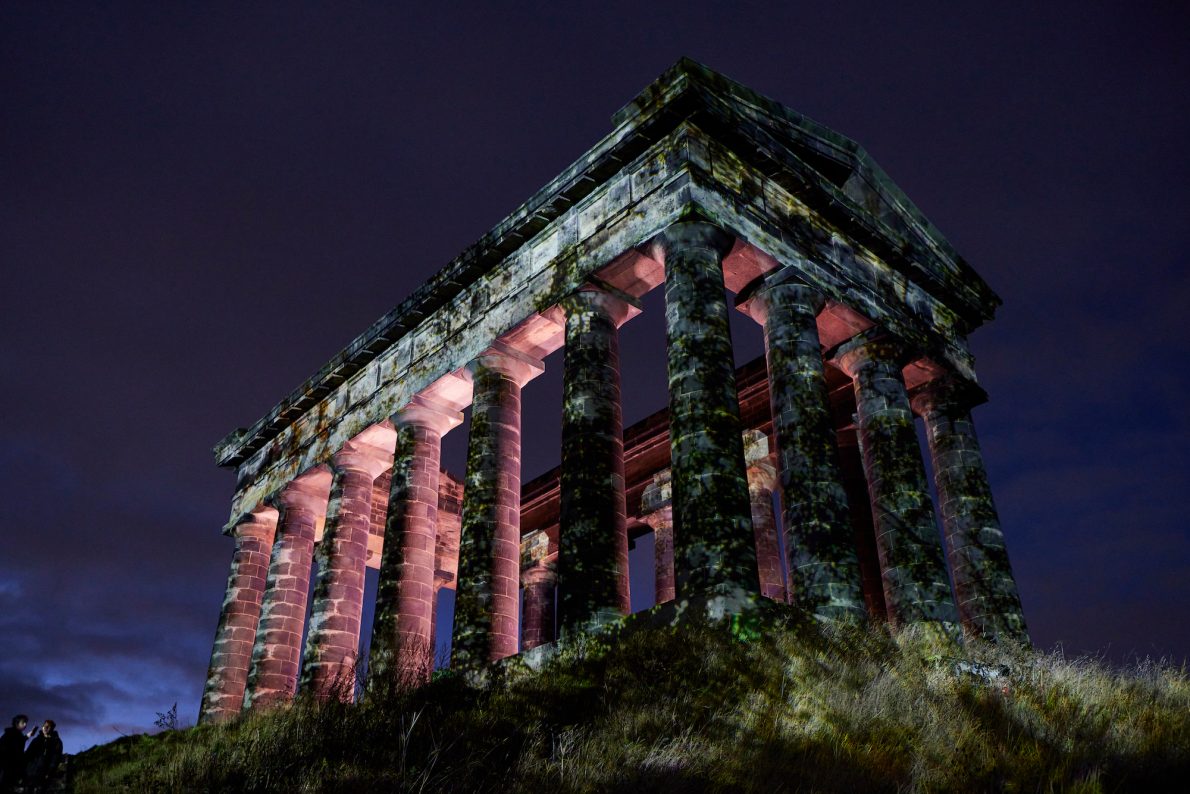 One visitor declared the event on Twitter to be: "Dazzling, dramatic…next stop #Durham 2025" Another said: "Especially love the interactive works at Lumiere, they bring out the big kid in everyone"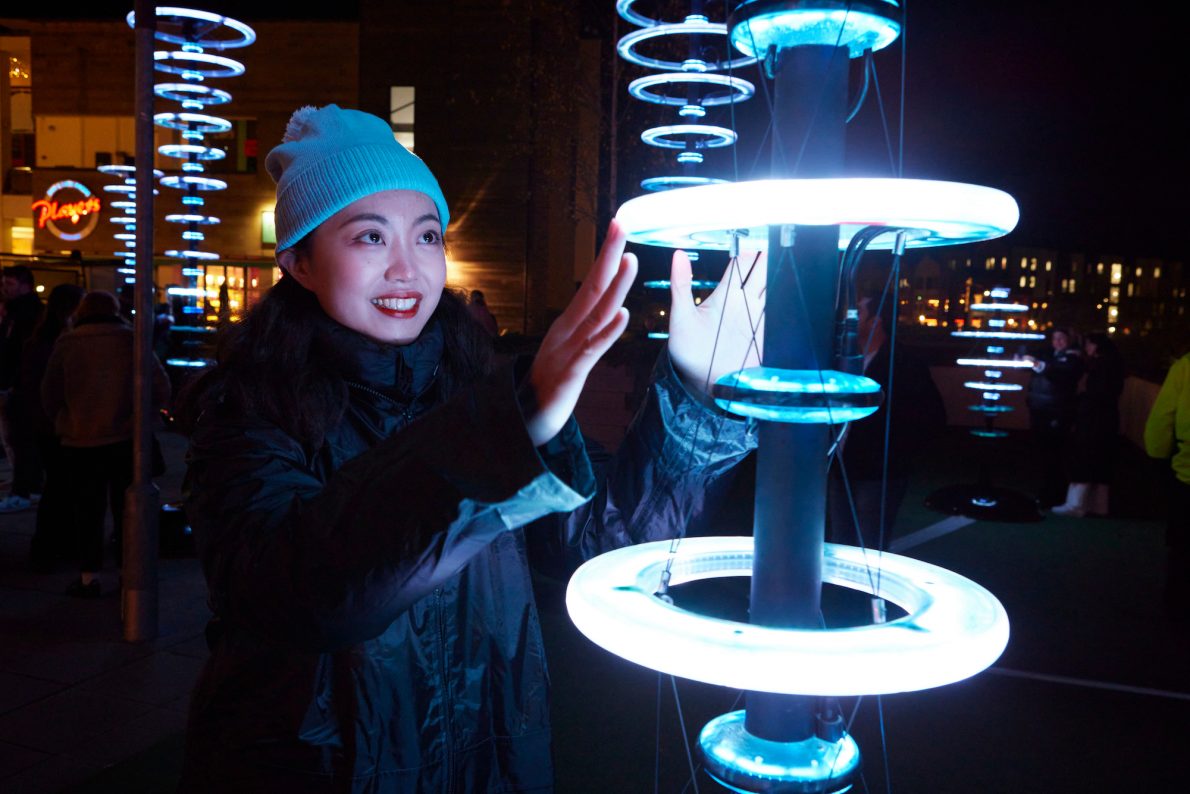 Alongside international and UK artists, community groups were at the heart of the festival, taking part in five creative projects. A total of 685 people took part including school children, mental health service users, veterans and young carers. Local people's stories and handiwork helped build the imaginary City of Light, City of Stories, while others transformed ordinary household plastics into beautiful mosaic flowers for Plastica Botanica, a series of flower chains that hang across the South Bailey.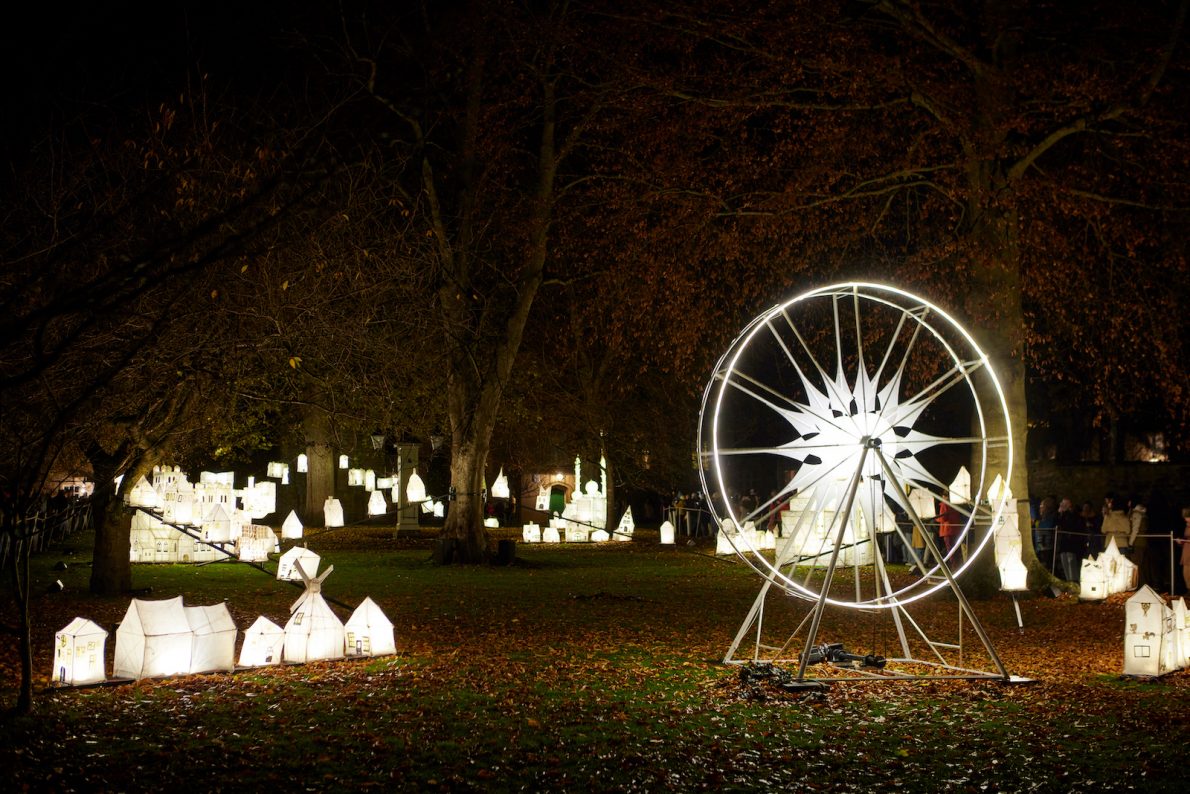 Students from Durham Federation school moulded their words in neon for Article 12, an amazing art-science project that references the UN Convention on the Rights of the Child.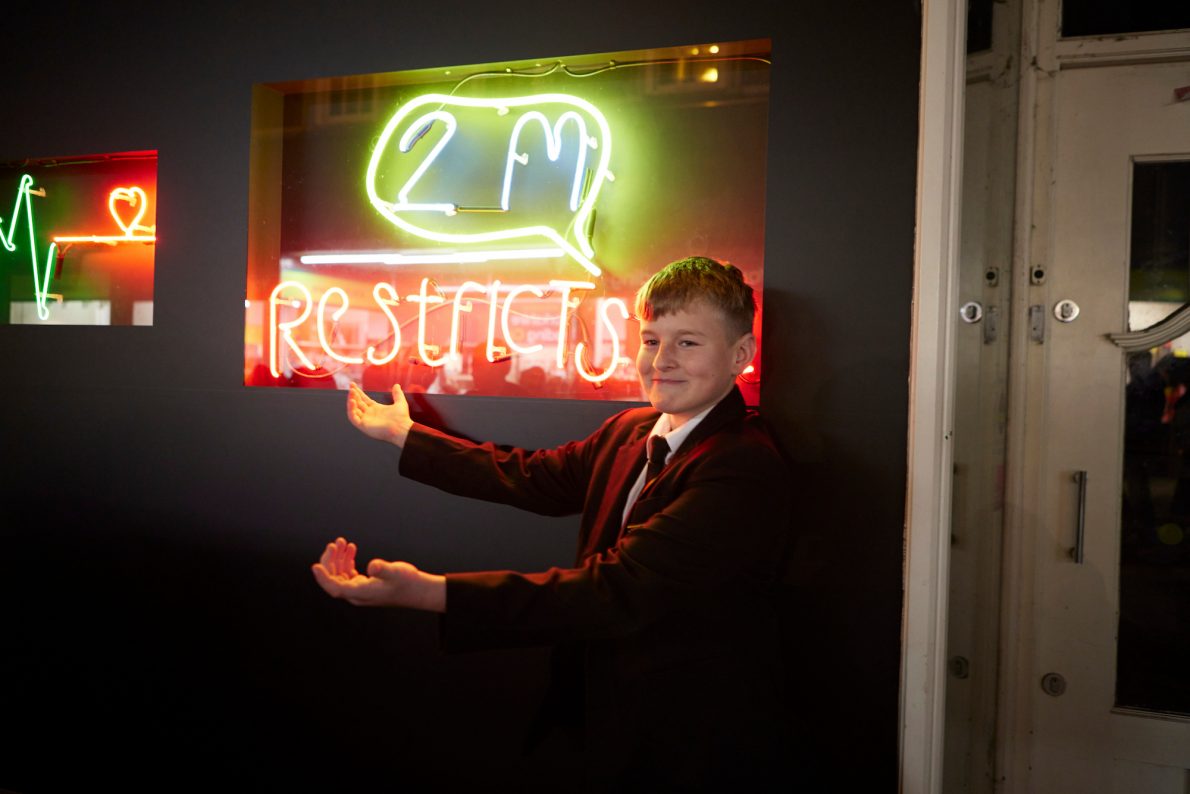 Helen Marriage, Artichoke CEO and Lumiere Artistic Director said:
"The numbers alone show the incredible scale and reach of this festival. There is really nothing else like it. From the hundreds of local participants and volunteers to the artists, technicians, riggers, projectionists, security and crew, Lumiere is a massive operation. We have gone through so much uncertainty in the last 18 months, I can't tell you how delighted we are to have been able to produce Lumiere in Durham once again".
"It's been wonderful to see so many people out on the streets, enjoying themselves. The limited capacity we imposed in the centre due to social distancing made for a more relaxed and comfortable experience overall, while those without a ticket explored the artworks along Freeman's Reach, Riverview, at Walkergate and up at the University, on the Ogden Building and St Mary's College. Everyone had a smile on their face and so many people have said to me how proud and excited they are that Lumiere is back".
"Huge thanks once again to Durham County Council who commission this festival and have done so much to support us in its delivery this year, and also to Arts Council England and the DCMS Cultural Recovery Fund, to Durham University and to all our wonderful partners and funders".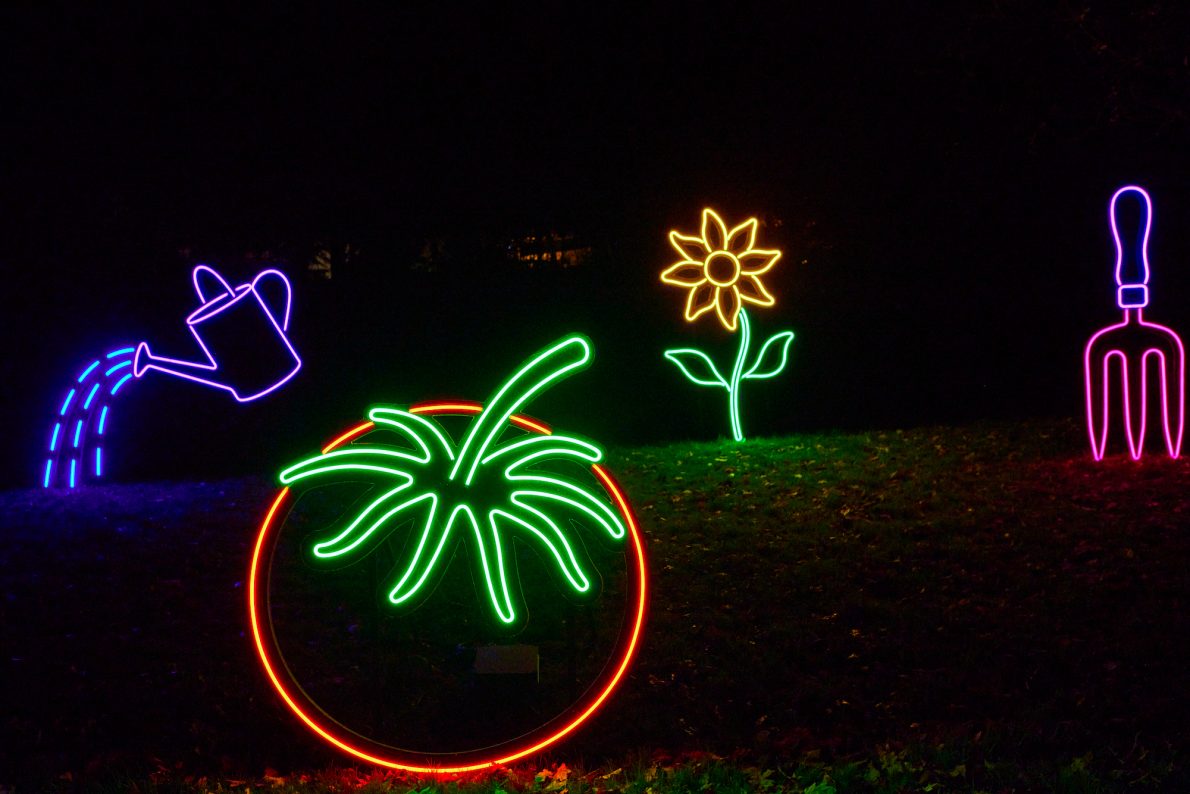 Cllr Amanda Hopgood, Leader of Durham County Council, said:
 "The atmosphere in County Durham this weekend has been truly magical, and I hope all those who attended Lumiere had a brilliant time. It's been wonderful to see family and friends together again, making memories and enjoying the breath-taking installations both in Durham City and, for the first time, at locations across the county.
"I especially enjoyed seeing the installations produced in collaboration with schools and community groups. I can only imagine what it must have been like for those involved in these projects to see their creations lit up as part of a world-class event.
"Lumiere demonstrates the scale of our cultural ambitions and is why we believe County Durham's bid to be UK City of Culture 2025 is so strong. I would like to say a big thank you to everyone who has worked so hard to make it happen this year."
Durham County Council, Culture Durham and Durham University are leading County Durham's bid to be UK City of Culture 2025.
To find out more about Lumiere 2021 and see the highlights from the festival, follow @artichoketrust Twitter, Facebook, TikTok, Instagram and YouTube.