December 9, 2022

Lumiere returns to Durham in 2023!
The iconic light art biennial returns, from Thursday 16th – Sunday 19th November.
This week marks one year until art lights up the darkening nights of November. Artists from the UK and beyond will reimagine Durham's buildings and public spaces, creating works that say something about our world.
In the last edition of Lumiere, an estimated 140,000 visitors attended the free event across four days. Next year's programme will continue to bring magic, joy and light to the local community.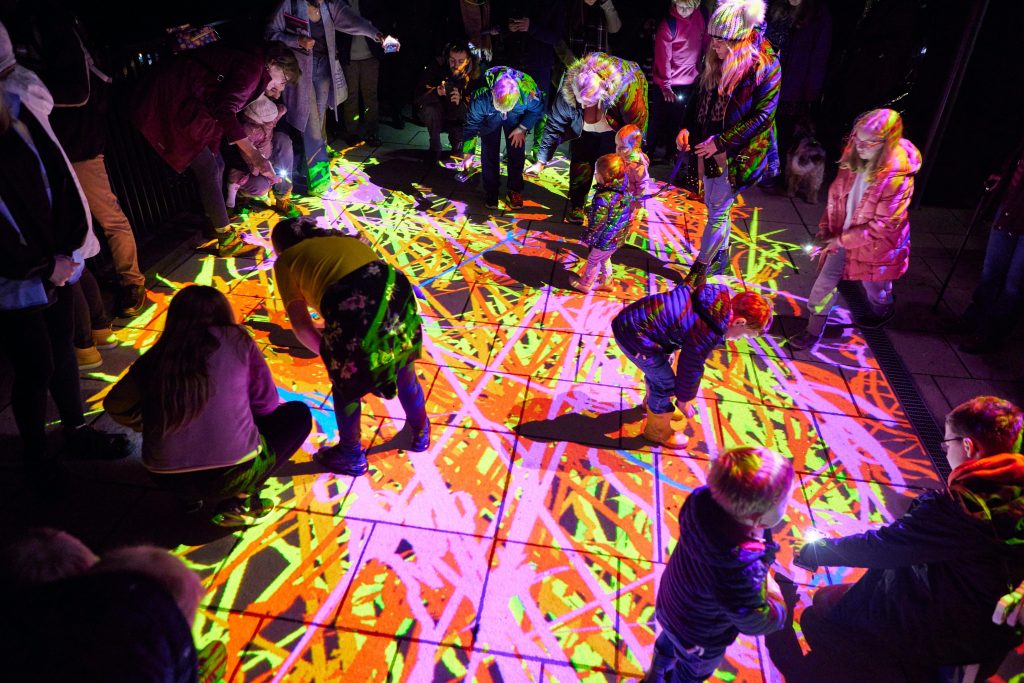 In 2023, we're partnering with the County Durham Community Foundation, who are doubling selected donations. This will unlock extra funding for our Learning and Participation programmes and further the Poverty Hurts Appeal.
"It would be tempting to think Lumiere is not a priority in our current difficult economic circumstances but Lumiere has never just been about stunning spectacle and pretty lights. Over the years, Lumiere has consistently brought tangible benefits to the local community, building the local economy, investing in local businesses, training local kids and putting Durham firmly on an international culture map. In these challenging times, it is all the more important that families have events to look forward to without having to worry about what it will cost to attend." – Helen Marriage, Artistic Director of Artichoke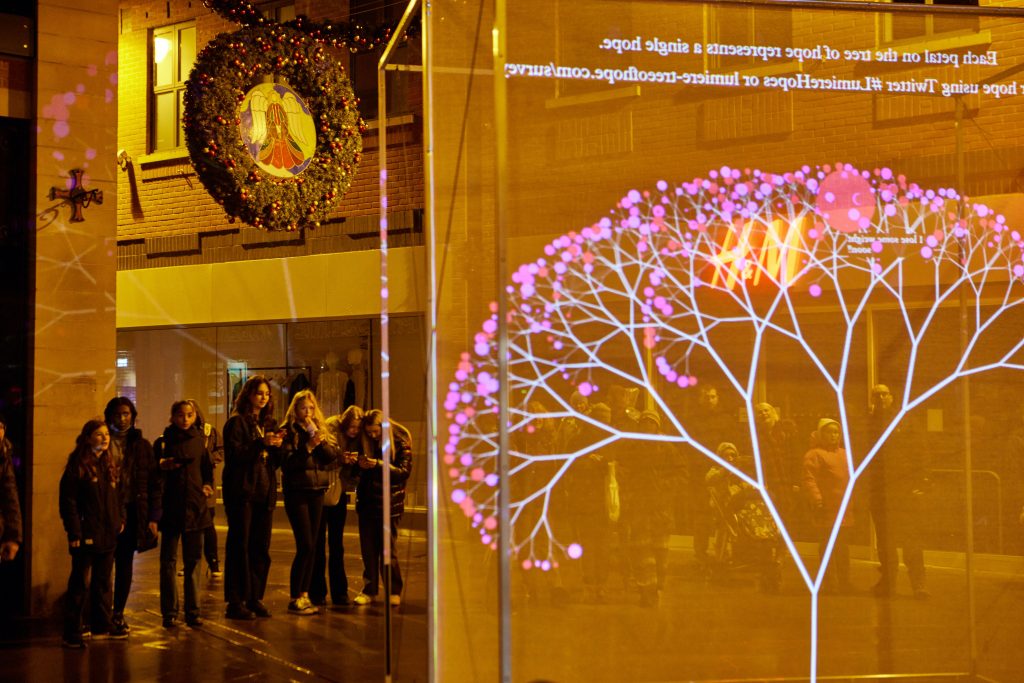 We're committed to delivering an environmentally-conscious event.
We've signed up to Vision: 2025, a network of over 500 outdoor events and businesses taking climate action towards net zero. We're also working with industry experts, A Greener Festival, to undertake a carbon impact assessment of Lumiere Durham 2023. By working closely with Durham County Council and the local community, we'll keep sustainability at the forefront.
Your Support Matters
Fundraising for the 2023 edition is underway. Become a sponsor to help us bring spectacular light installations and an engaging year-round Learning & Participation programme to Durham.
Find out more about how to get involved by contacting Artichoke's Development Director: Liz.McCarthy@artichoke.uk.com
To be the first to hear more about Lumiere 2023, sign up to the Lumiere mailing list.