A video-mapped projection and soundscape telling the story of time from nanoseconds to millennia will be among the attractions at this year's Lumiere light festival. 
Chronos, by French artist duo Epsztein & Gross, will animate the exterior of Durham University's Ogden Centre for Fundamental Physics when the UK's leading light festival returns to Durham from 18 to 21 November.
The sneak peek of this new installation for the 2021 programme comes as Durham University announces it has renewed its long-standing partnership with the festival, becoming a major partner for the third consecutive edition of the biennial event.
The story of time, told through the newly announced Chronos installation, resonates with the installations' venue of the Ogden Centre, which is home to Durham's world-renowned expertise in fundamental physics where researchers investigate the mysteries of the cosmos.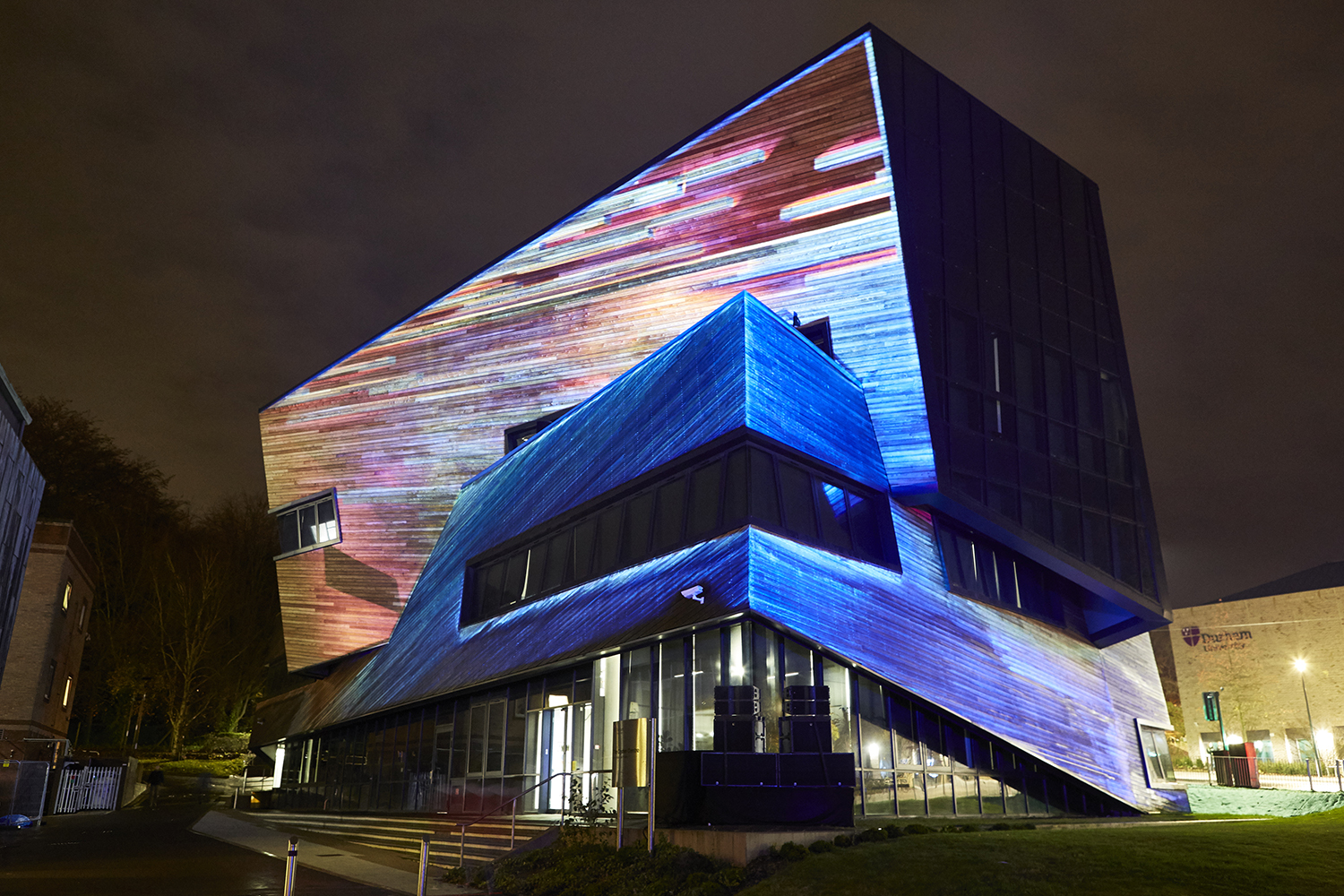 The University will be supporting three major artworks at Lumiere this year. In addition to the Ogden Centre, there will be light installations at two University colleges, Durham Castle, where University College, Durham is located, and St Mary's College.
St Mary's College is a new location for Lumiere and is close to the Ogden Centre, providing an exciting new canvas for the festival and making the Mountjoy area of the City an unmissable part of the event and a must-see for visitors to explore.
Details of the installations at Durham Castle and St Mary's College will be revealed later this year.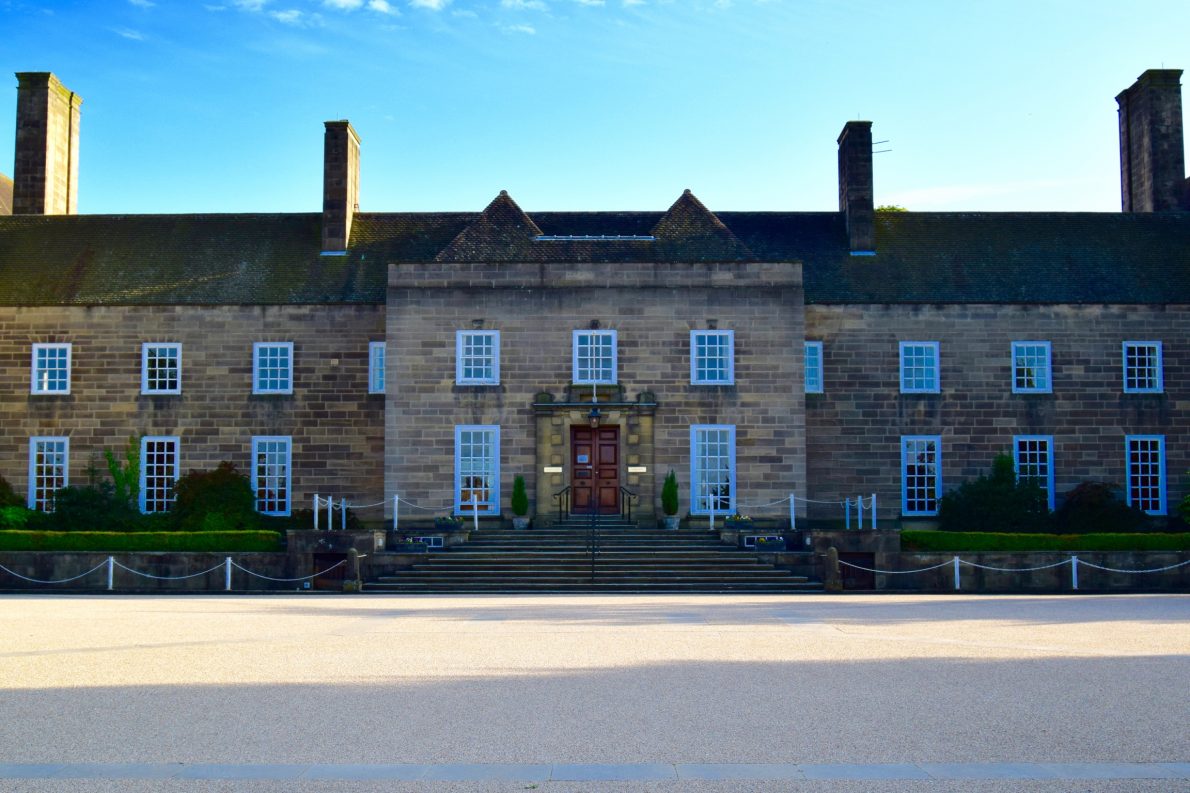 "Lumiere's relationship with Durham University has seen success with a number of projects and we welcome their continued support as a major sponsor for Lumiere Durham 2021. This will be the first time that Durham University has sponsored three major installations and through working with the University audiences are invited to explore new parts of Durham.
The Ogden Centre and Durham Castle installations have delighted visitors in past years and for 2021 we are adding the new location of St. Mary's College. After so many years it still fantastic to find new locations. Lumiere takes visitors on a journey around Durham and this site is an opportunity to discover one of the city's 'secret' spaces that visitors wouldn't normally know about."
~ Helen Marriage, Director of Artichoke 
The world top 100 university will sponsor the festival to the value of £120,000, host three major installations and support Lumiere through volunteering, logistics and marketing.
The University has supported Lumiere since the festival began in 2009, and became a major contributing partner in 2017.
"We are excited to once again be a major partner in Lumiere 2021, supporting the festival in lighting up our beautiful city for everyone to enjoy. This year we are sponsoring and hosting three brand new installations, which will bring artistic creativity, vision and flair to both some of our newest and some of our most historic buildings.
"Lumiere resonates with our dedication to cutting-edge research and teaching across the field of visual arts and culture; from our degree in Visual Arts and Film to our range of innovative masters courses, such as our MA in International Cultural Heritage Management and our MA in Museum and Artefact Studies.
Our continued support for Lumiere is part of our deep-rooted commitment to supporting community, culture, creativity and heritage in our City, County and the North East. Lumiere is one of a number of events we are proud to support across the year, which along our own museums and attractions, encourage people from across the region and beyond to discover more of what Durham has to offer."
~ Professor Janet Stewart, Executive Dean (Arts and Humanities), Durham University 
For this, the first Lumiere since the global pandemic, Durham University joins an impressive line-up of funders including event partners County Durham Community Foundation, Radisson, Tolent and Atom Bank.
Durham University is also a key member of the Culture Durham Partnership –driving forward County Durham's bid to be UK City of Culture 2025. Lumiere is instrumental to the bid, acting as a shining example of how the county fuses its rich heritage with its dynamic, inclusive and innovative approach to culture and arts.
The full programme for Lumiere Durham 2021 will be announced in October. Tickets will be free and all tickets will be digital. Click here to find out more.
To stay up-to-date with festival updates, sign up for the Lumiere e-newsletter here and follow @artichoketrust on Twitter, Facebook, YouTube, Instagram and TikTok.