First appearing on a derelict building, the spider, La Princesse explored the city over five days, before disappearing down the Mersey Tunnel.
This gargantuan machine was an engineering triumph, 50 foot high and weighing over 37 tonnes. It was so big that theatrical scientists were enlisted to control it, who with the spider, travelled the city's streets streets drenching crowds with water.
From the walls of Concourse House next to Lime St Station, the spider made its way through the city, from the Echo Arena, to the Albert Docks, from the Cunard Building to Castle Street, Lord Street and Ranelagh Place. At the end of five unforgettable days, the spider vanished whilst making its way through the Queensway Tunnel, never to be seen again.
La Machine brought hundreds of thousands of people out onto the streets to share in an extraordinary moment.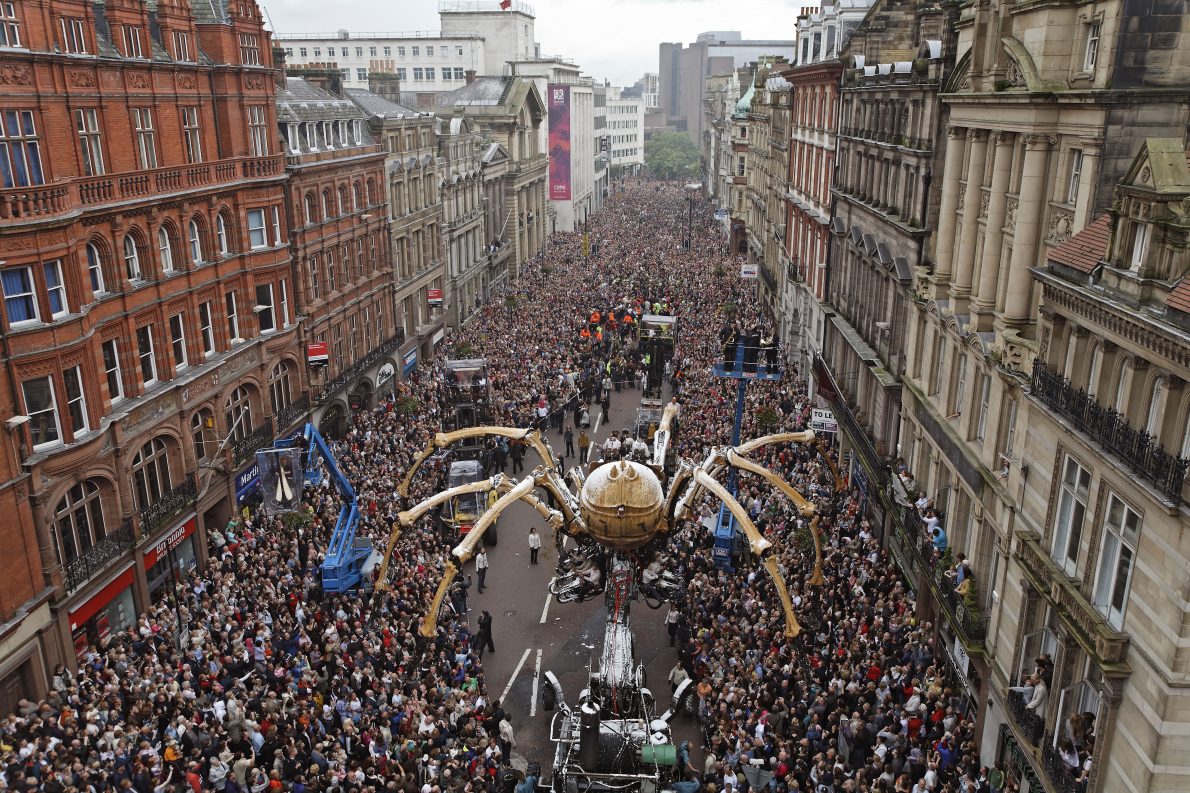 Weight of spider

37 tonnes