Talk/Conference | past | 13 Nov 2015 Light, Art, The Universe and Everything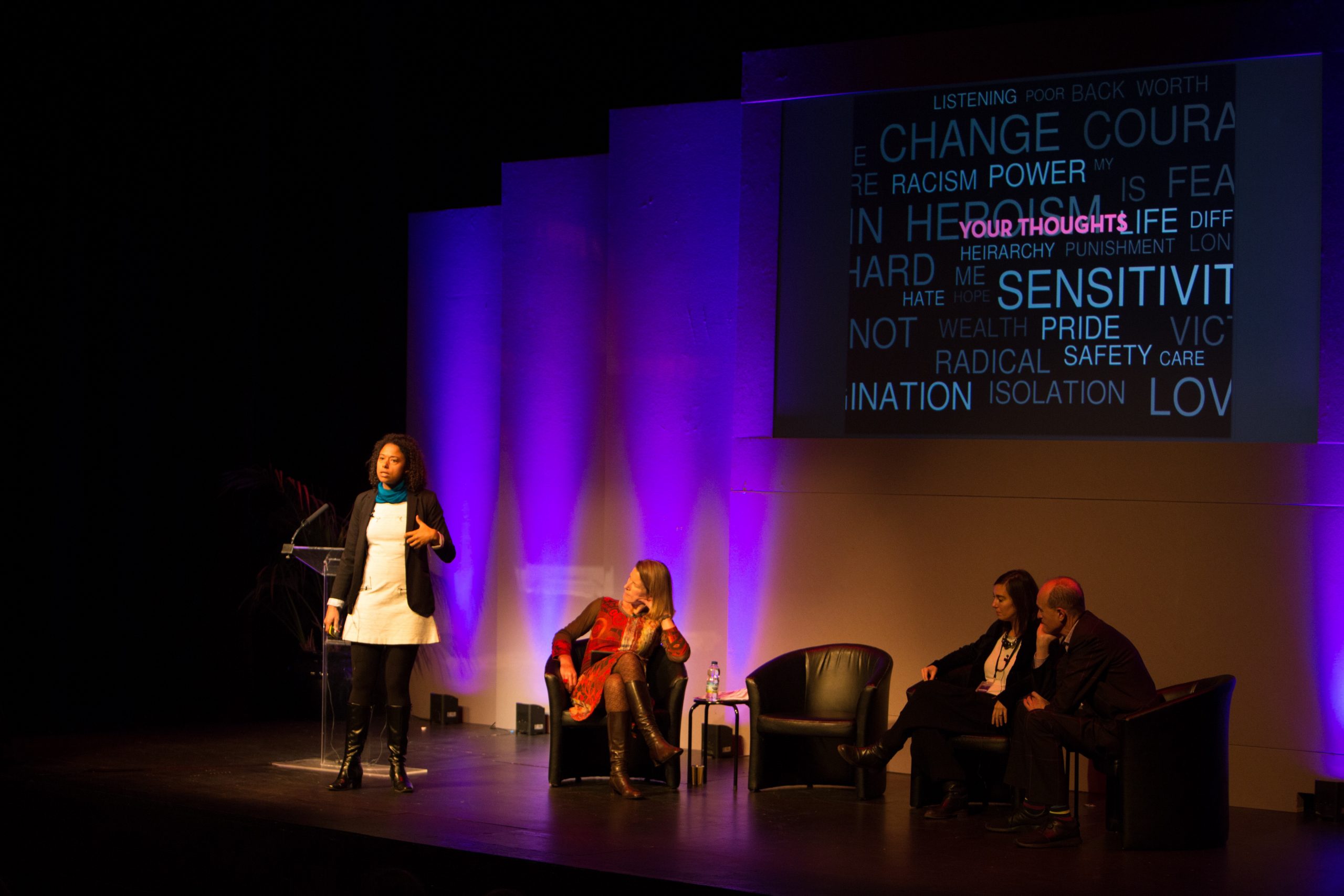 Gala Theatre, Durham
Speakers
Stephanie Flanders (Chair)

Economist, journalist and broadcaster, J.P. Morgan

Sir Peter Bazalgette

Former Chair, Arts Council, England

Elettra Bordonaro

Co-Founder, Light Follows Behaviour & Social Light Movement

Rosie Boycott

Writer and Broadcaster

Daniel Canogar

Visual Artist

Illac Diaz

Founder, MyShelter Foundation

Adam Finlay

Studio Director, NOVAK

Professor Carlos Frenk

Director, Institute for Computational Cosmology, Durham University

Richard Kirk

Chief Executive, Polyphotonix

Helen Marriage

Director, Artichoke

Munira Mirza

Deputy Mayor for Education & Culture of London

Dr Jim Olson

Brain cancer researcher and paediatric oncologist

Thabang Skwambane

Managing Director, FCB Joburg

Casper ter Kuile

Minister in training for non-religious people Divinity School, Harvard University

Deanna Van Buren

Architect and Rauschenberg Artist as Activist Fellow

Revd Professor David Wilkinson

Principal, St John's College, Durham University

Jean-François Zurawik

Director, Fête Des Lumières
show all
A one-day conference for the curious, part of Lumiere Durham 2015.
Hosted by Artichoke in association with Durham County Council, Light, Art, the Universe and Everything explored how light can change the world through science, the arts, spirituality and public space.
The conference programme was inspired by UNESCO's International Year of Light, which championed the importance and potential of light throughout 2015. Light, Art, the Universe and Everything brought together local, national and international experts and pioneers working across medicine, culture, technology, the environment, religion, architecture and education.
Delegates came from across the UK and beyond to hear how the speakers are changing people's lives: from revolutionising medicine and bringing light to communities without electricity, to transforming the places we live with amazing art installations and ground-breaking building design.
Supported by Durham County Council and UNESCO