Scroll for more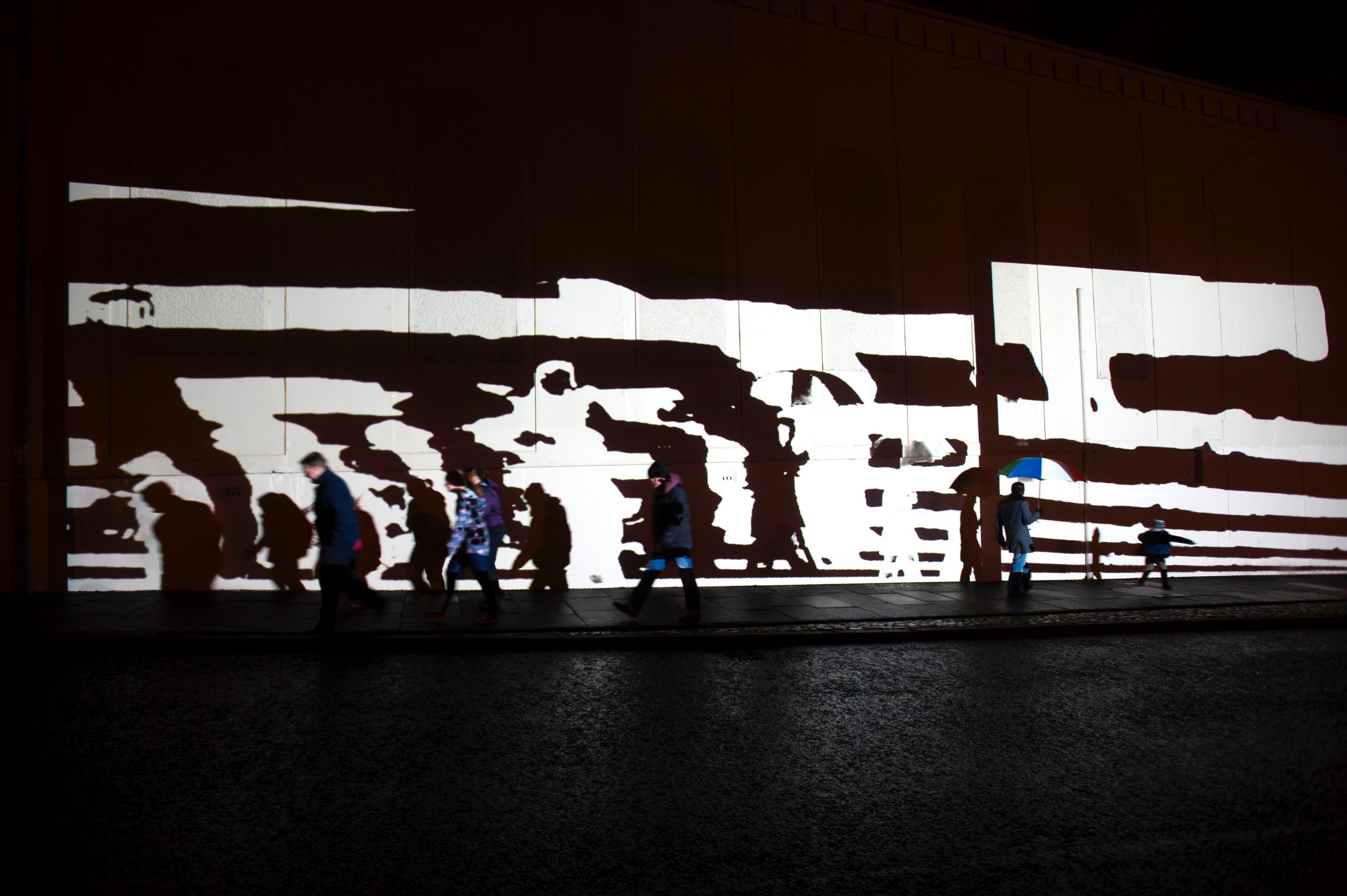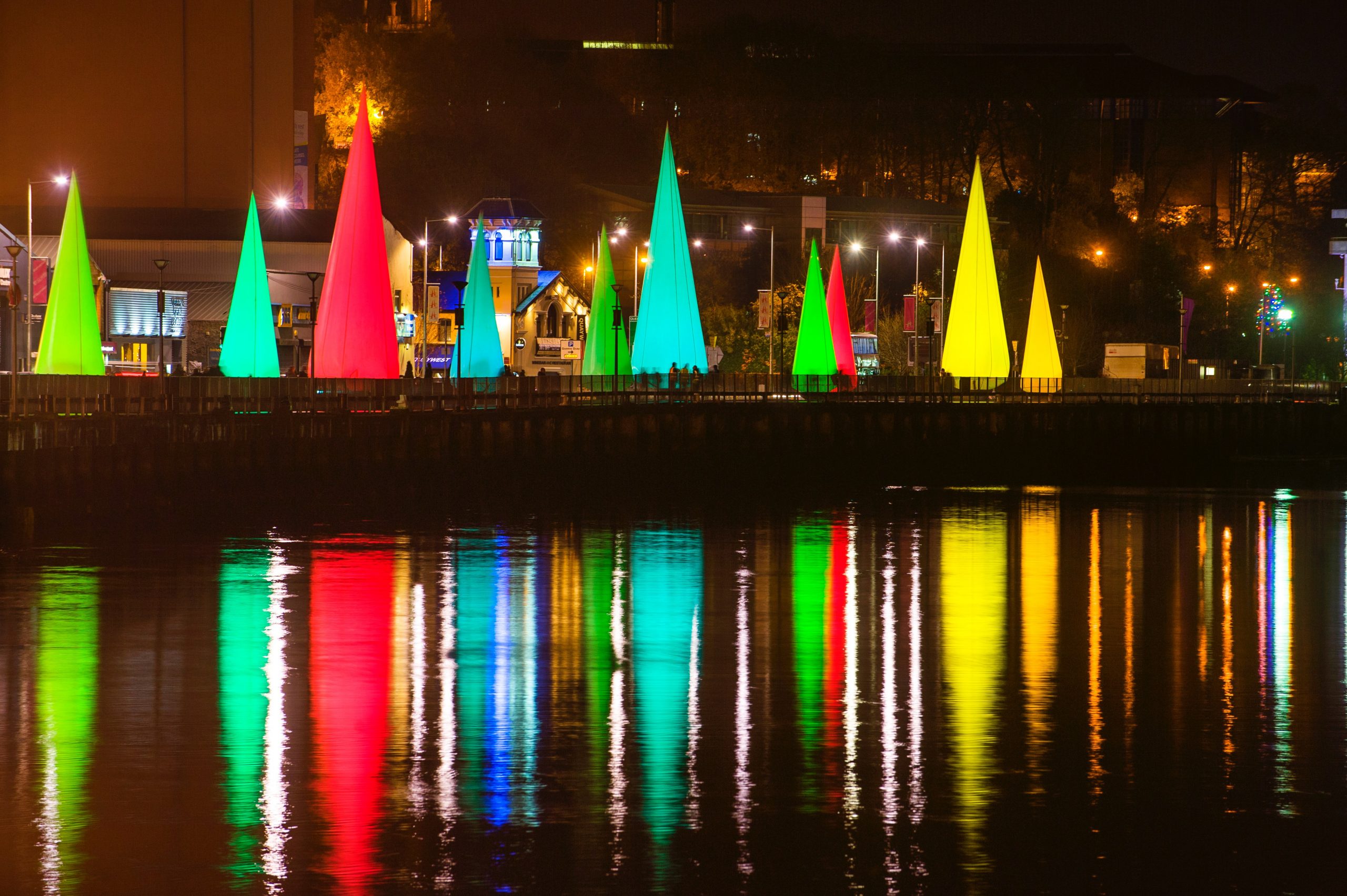 The closing celebrations to a remarkable year.
Commissioned by Derry~Londonderry UK City of Culture 2013. 
The Lumiere Derry~Londonderry programme reflected the history of the city and its people
Positioned atop the Rosemount Shirt Factory, a work by Tim Etchells spelled out A Stitch in Time in bold letters, honouring the city's industrial heritage when it was the shirt-making capital of the world. Touring around the city in an ambulance, Public Projection–Derry~Londonderry by Krzysztof Wodiczko broadcast the testimony of city residents and their experiences of the Troubles. Their words were projected onto buildings including Free Derry Corner and The Guildhall.
Light installations reminded audiences of the past and also sought to bring them together. Twice Upon A Time by Ocubo invited primary school children to participate in a game of virtual Consequences, their drawings animated and projected across Ebrington Clocktower (the former army barracks). In a city known for its bonfires, Compagnie Carabosse bought a different kind of fire to St Columb's Park, creating a magical immersive experience with live music that captivated the crowds.
180,000 people came out onto the streets to experience the festival, demonstrating the huge public appetite for major events in the city and bringing the first UK City of Culture celebrations to a spectacular close.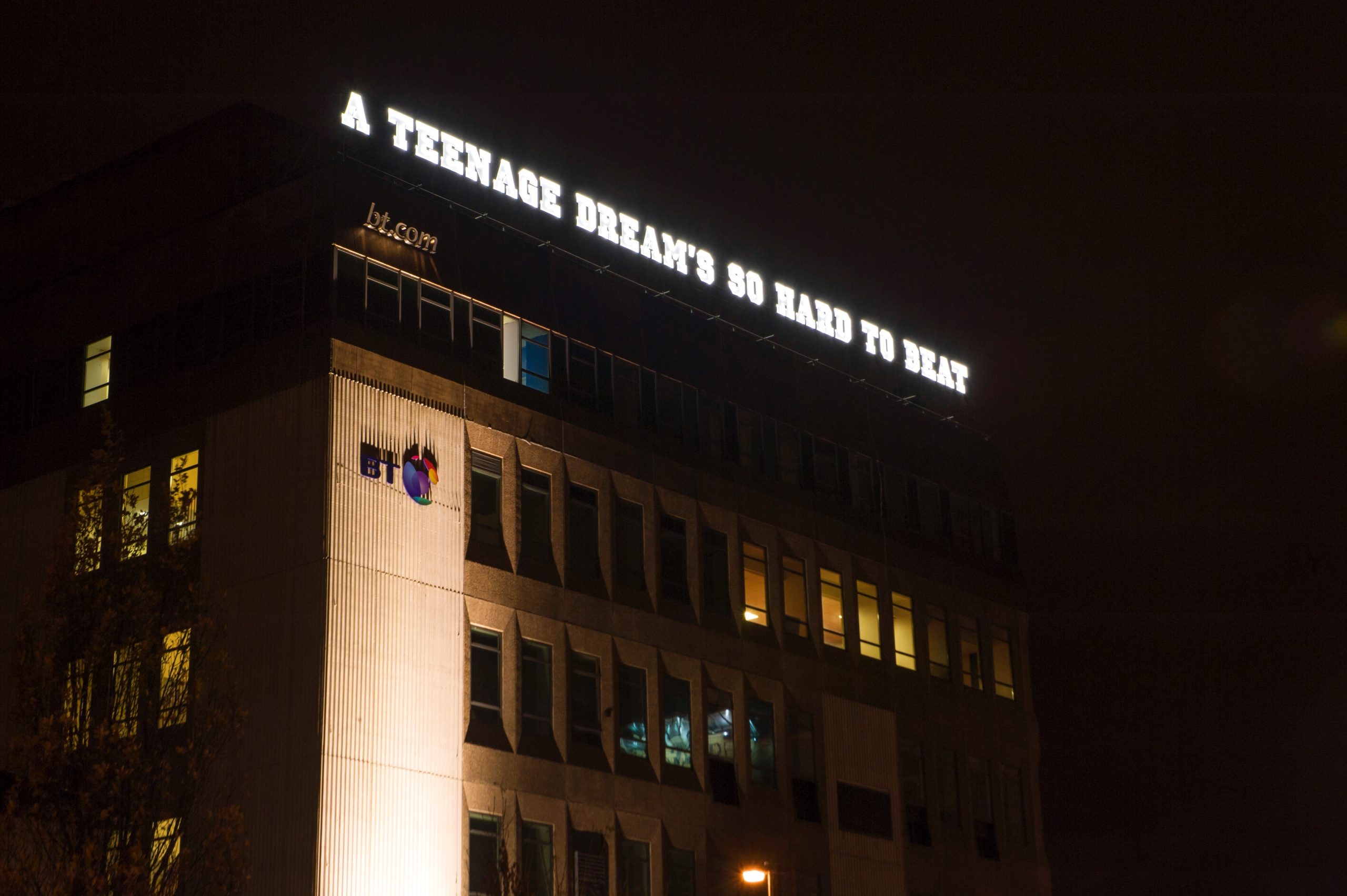 Teenage Kicks, Deepa Mann-Kler, Lumiere Derry~Londonderry 2013, Produced by Artichoke, Commissioned by UK City of Culture 2013, photo by Chris Hill
Lumiere Derry~Londonderry BRILLIANT scheme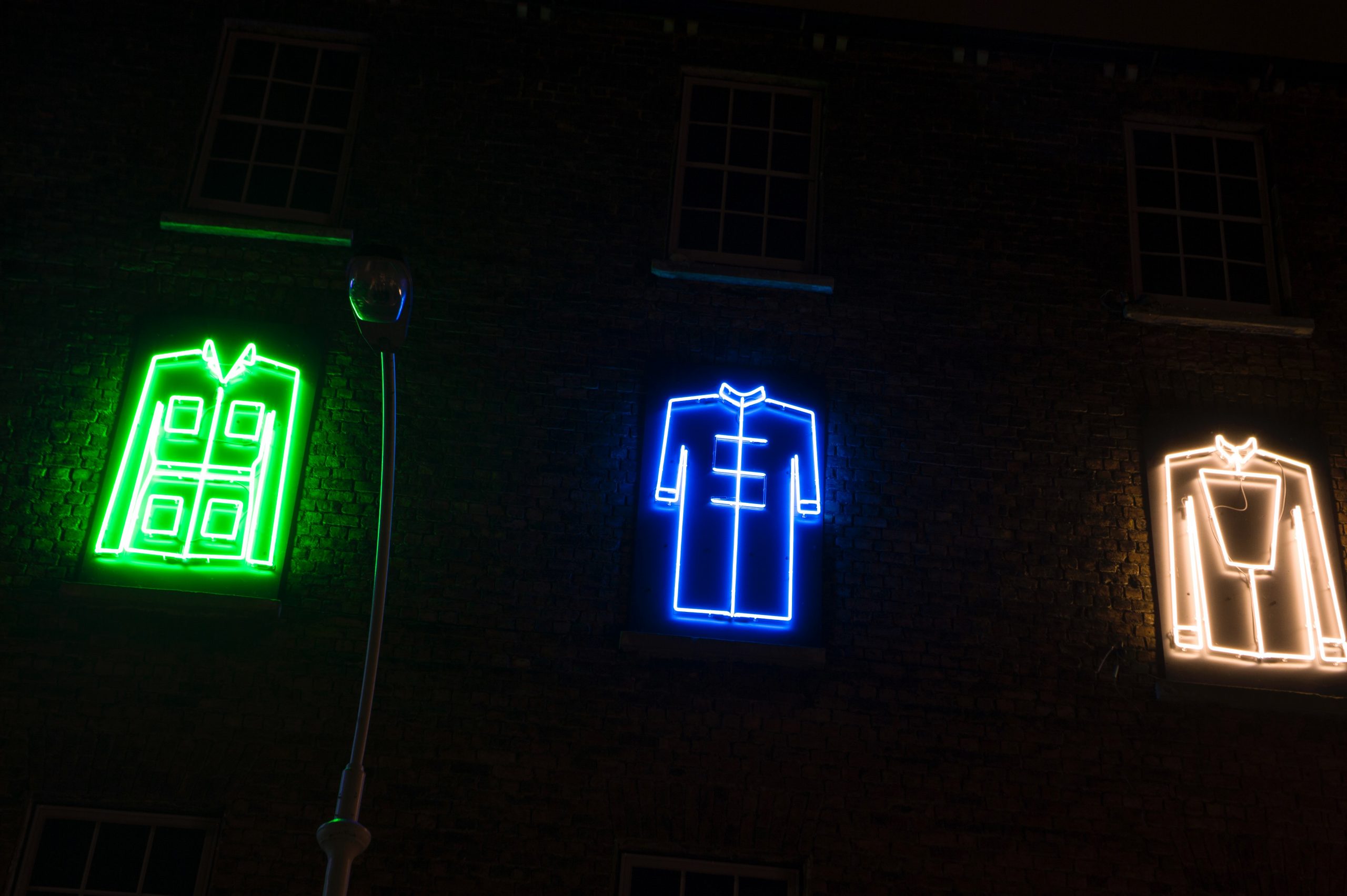 The BRILLIANT artwork commissioning scheme was an artwork open call which invited anyone (aged 18 or older) originally from or currently living in Derry~Londonderry to submit their brightest idea for a new artwork for the festival. 
The five winning proposals for the BRILLIANT competition ranged from the political to the playful. The artworks included The Empty Plinth, a collaboration between The Holywell Trust and The Nerve Centre which shone a single beam of light into the sky where the contested monument to Rev.George Walker once stood; HarperMagee's Conned Fused exploring the use of colour in Northern Ireland's history and Deepa Mann-Kler's popular Neon Dogs which filled the Walker Courtyard at the Apprentice Boys Memorial Hall.
At Derry Craft Village, RMS Designs Grove of Oaks used EL wire to create an interactive canopy of trees, and Hilary Sleiman and Lesley Bond's neon Shirts adorned the windows of a factory where they were once produced.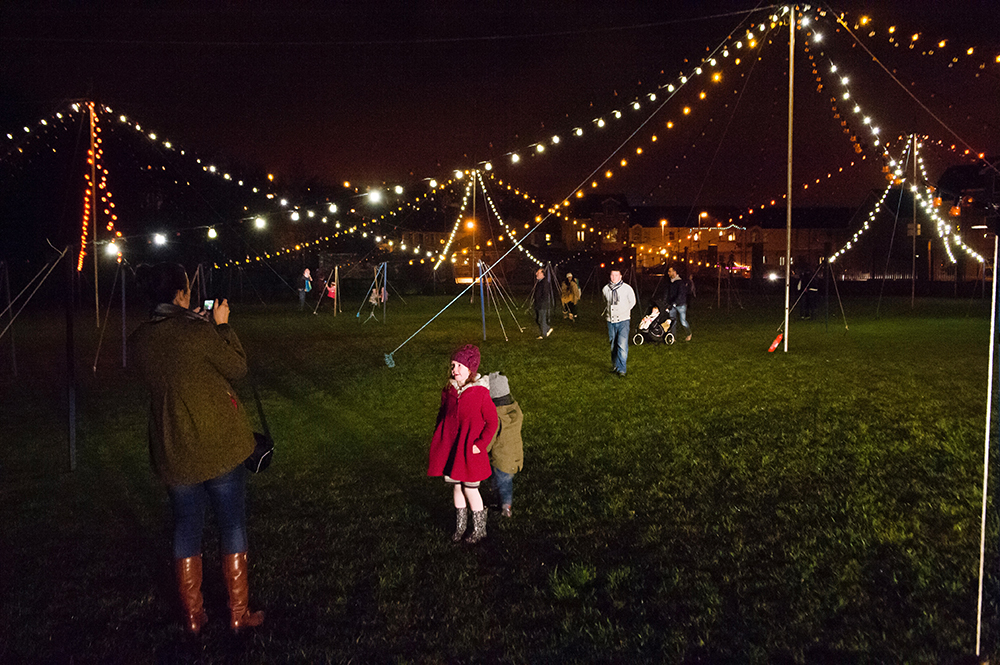 Fête, Ron Haselden, Lumiere Derry~Londonderry 2013, Produced by Artichoke, Commissioned by UK City of Culture 2013, photo by Chris Hill