Scroll for more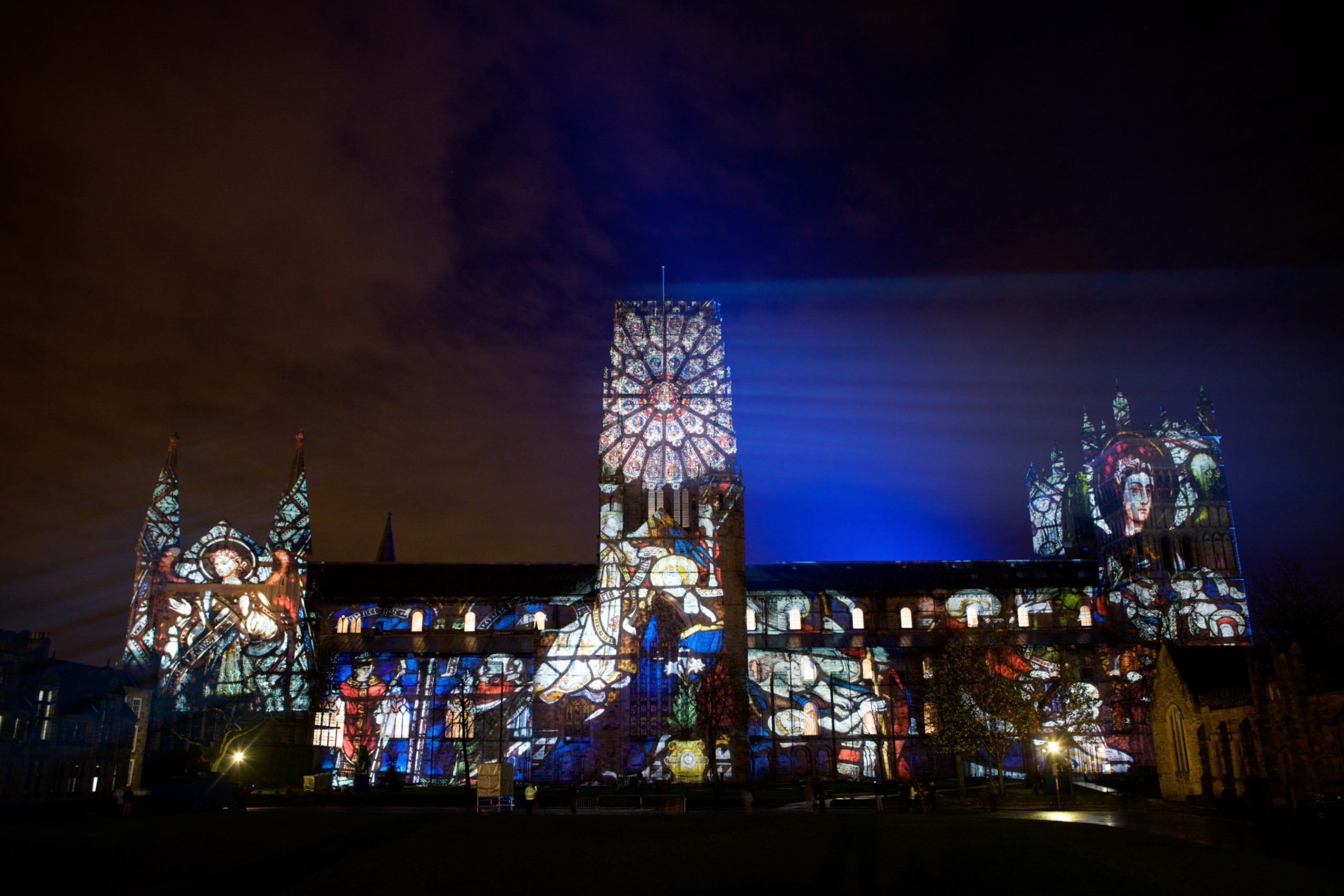 A light festival for a medieval city
Commissioned by Durham County Council
Lumiere was part of the 2009 Sky Arts Artichoke Season and formed part of North East England's world-class programme of festivals and events, developed by Culture 10
The first Lumiere illuminated four dark November nights
"Durham – this now just seems so right – was made to be lit up … gradually, on come the lights: so many clever lights, in the biggest such show England has known, and it is a triumph…" – Euan Ferguson, The Guardian, 2009
Durham was given a multi-colour makeover, as artists transformed its streets and buildings with light. Over 75,000 visitors experienced the magic of the first Lumiere light festival, which was originally planned as a one-off event.
22 light installations were dotted around the city, in a varied artistic programme including neons, projections and fire. Durham University Botanic Gardens were transformed with 25 artworks for Power Plant; and at Durham Cathedral, crowds were treated to a glorious son et lumiére inspired by the powerful history of Christianity in the North East. Crown of Light, by Ross Ashton, Robert Ziegler and John Del'Nero was inspired by the Lindisfarne Gospels.
Inside the Cathedral, United Visual Artists swung eight enormous pendulums in the vaulted ceiling back and forth. Audiences were also treated to a spectacular fire display from French company La Salamandre, and a collaboration between prisoners at HMP Durham and artist Ron Haselden resulted in Nine Men Drawing, a series of illuminated artworks in Crown Court Gardens.
Lumiere 2009 made a big impact and was the start of something that has since become a biennial event and a cultural highlight in the North East calendar.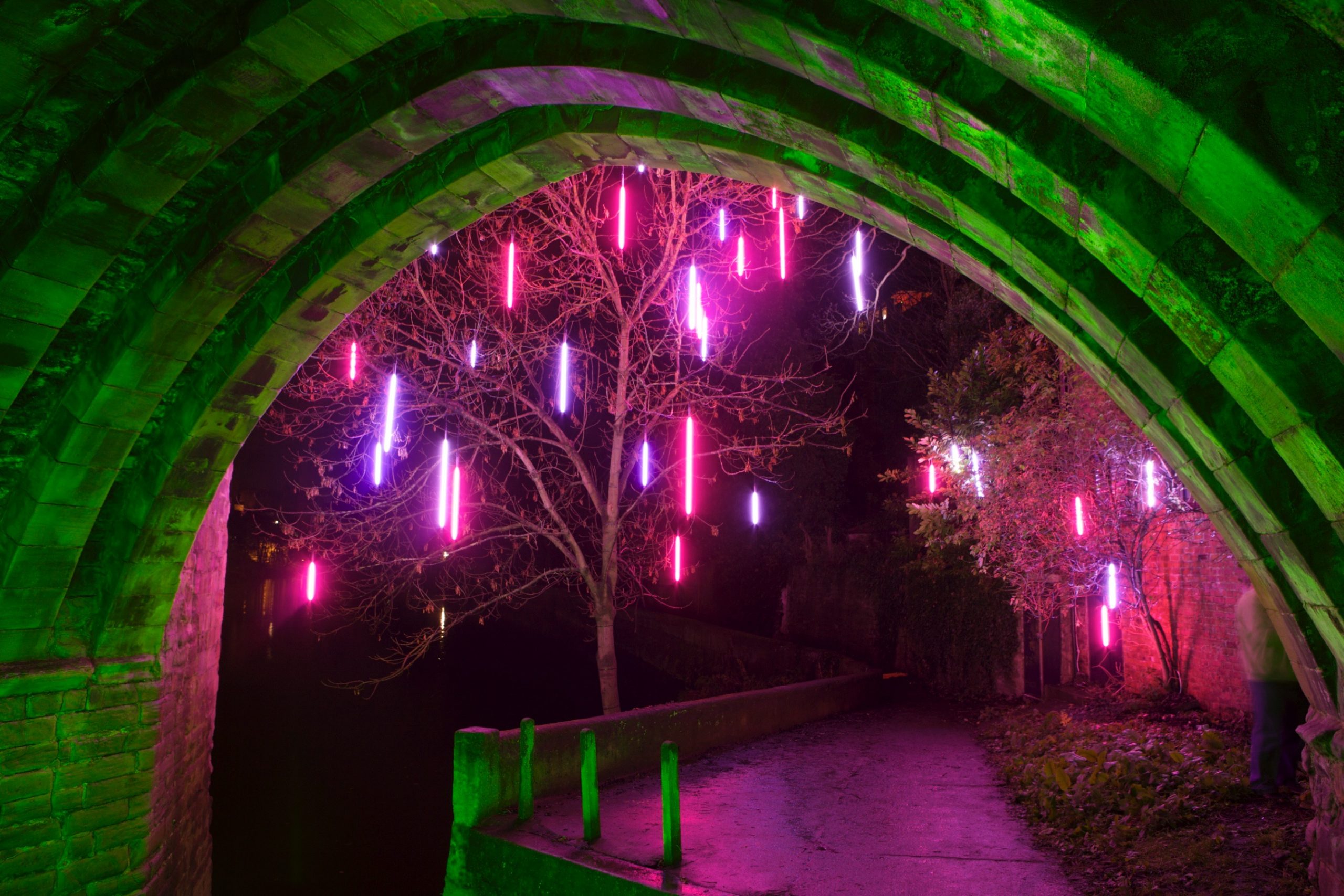 Simon Corder's 'Winter Garden' for 'Lumiere'. Produced by Artichoke in Durham, 2009. Photo copyright Matthew Andrews.
"It started as an idea": How the festival began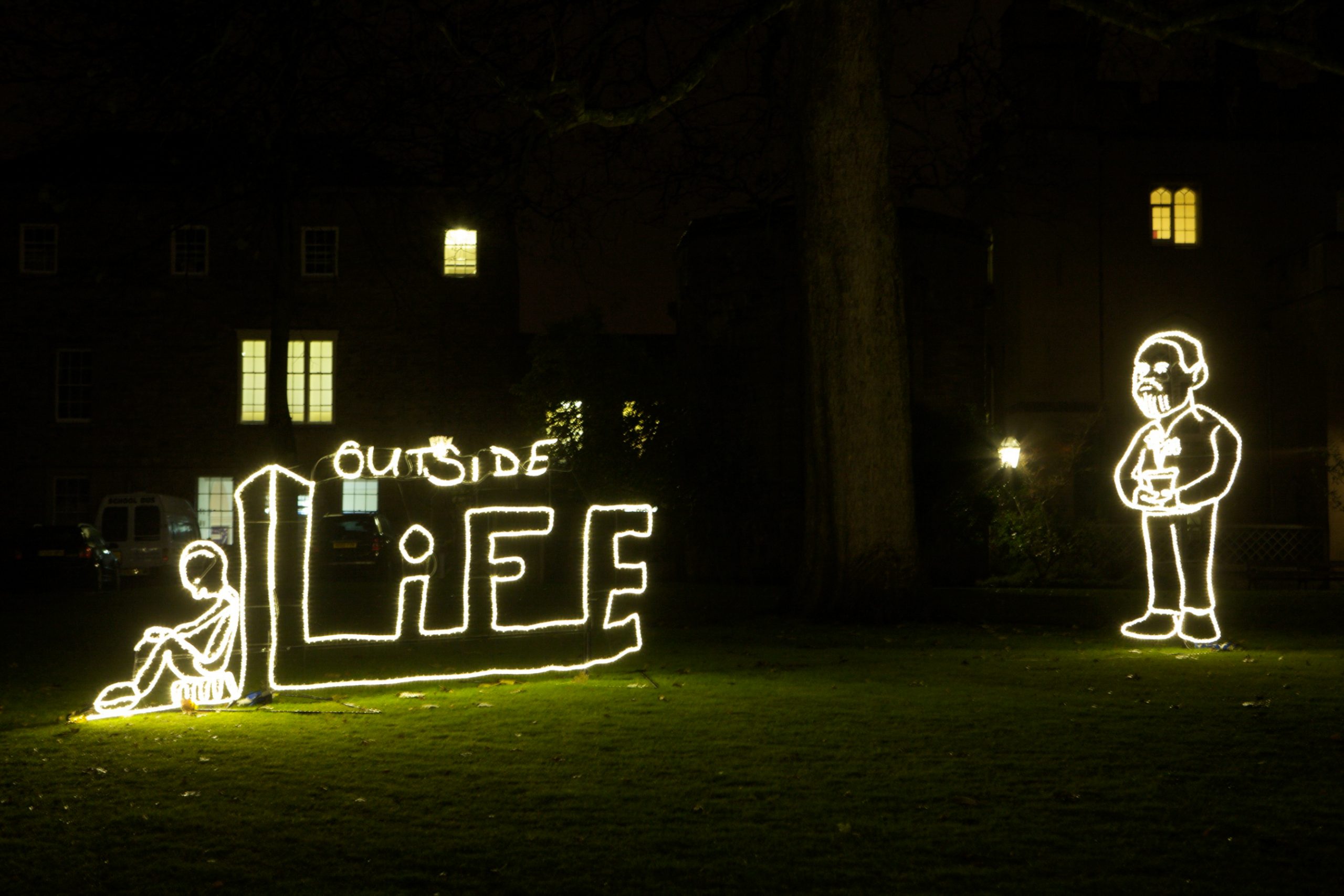 12 years ago, the first ever Lumiere in 2009 transformed Durham for four nights with 22 artworks created out of light. The idea was simple, we would bring contemporary visual art out onto the streets and display it on walls and public spaces like a giant outdoor gallery. Thanks to the support and enthusiasm of Durham County Council, local businesses and the community, this vision became a reality.
Durham closed its city centre to traffic and allowed people to wander the streets at night, marvelling at the spectacular transformation of iconic buildings and discovering tiny, intimate creations in the city's cobbled corners.
The impact was remarkable and we're delighted that since that first festival, Lumiere Durham has become a bi-annual highlight in the North East calendar, with audiences and artworks growing in number each year.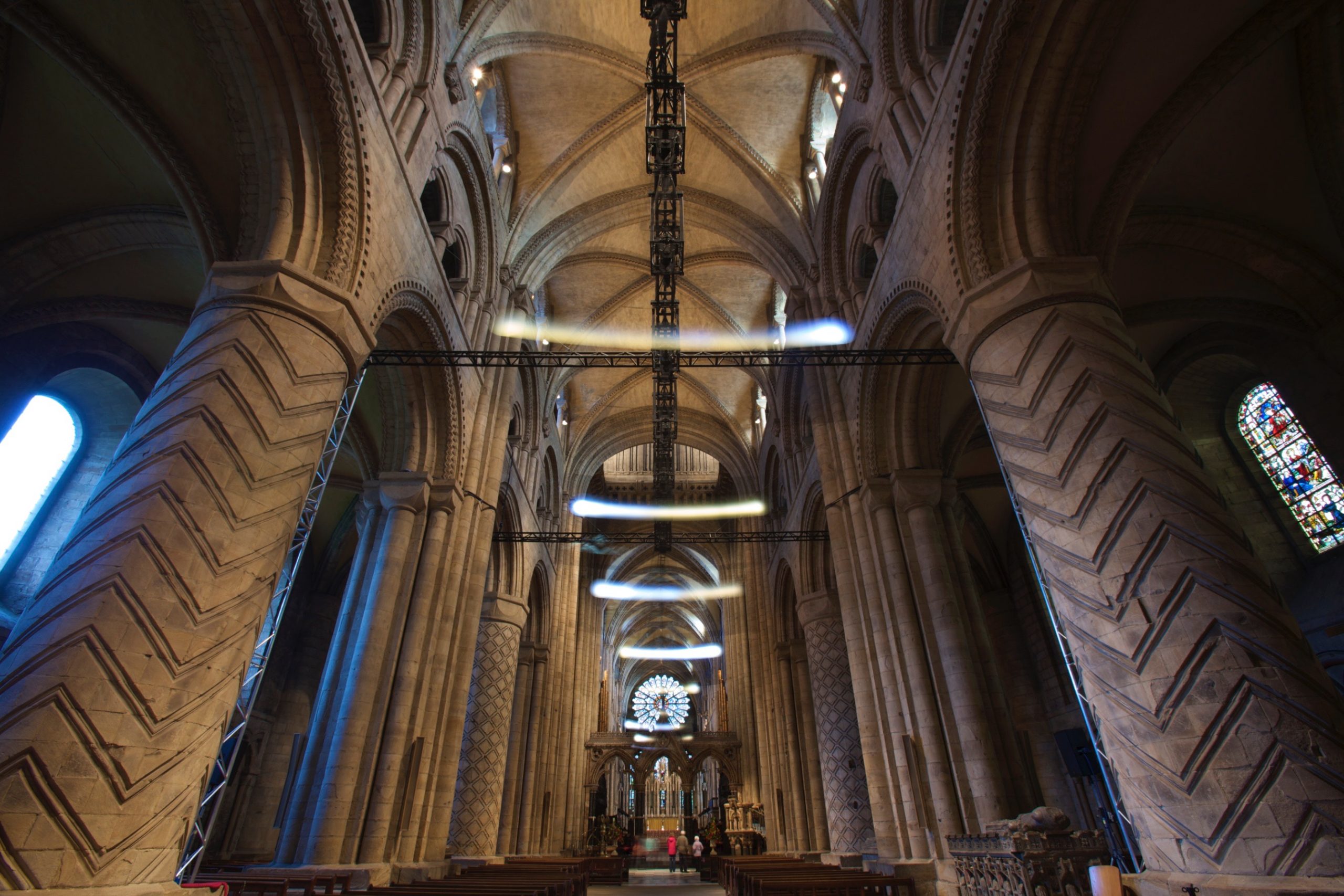 United Visual Artists' 'Chorus' for 'Lumiere'. Produced by Artichoke in Durham, 2009. Photo copyright Matthew Andrews.