Scroll for more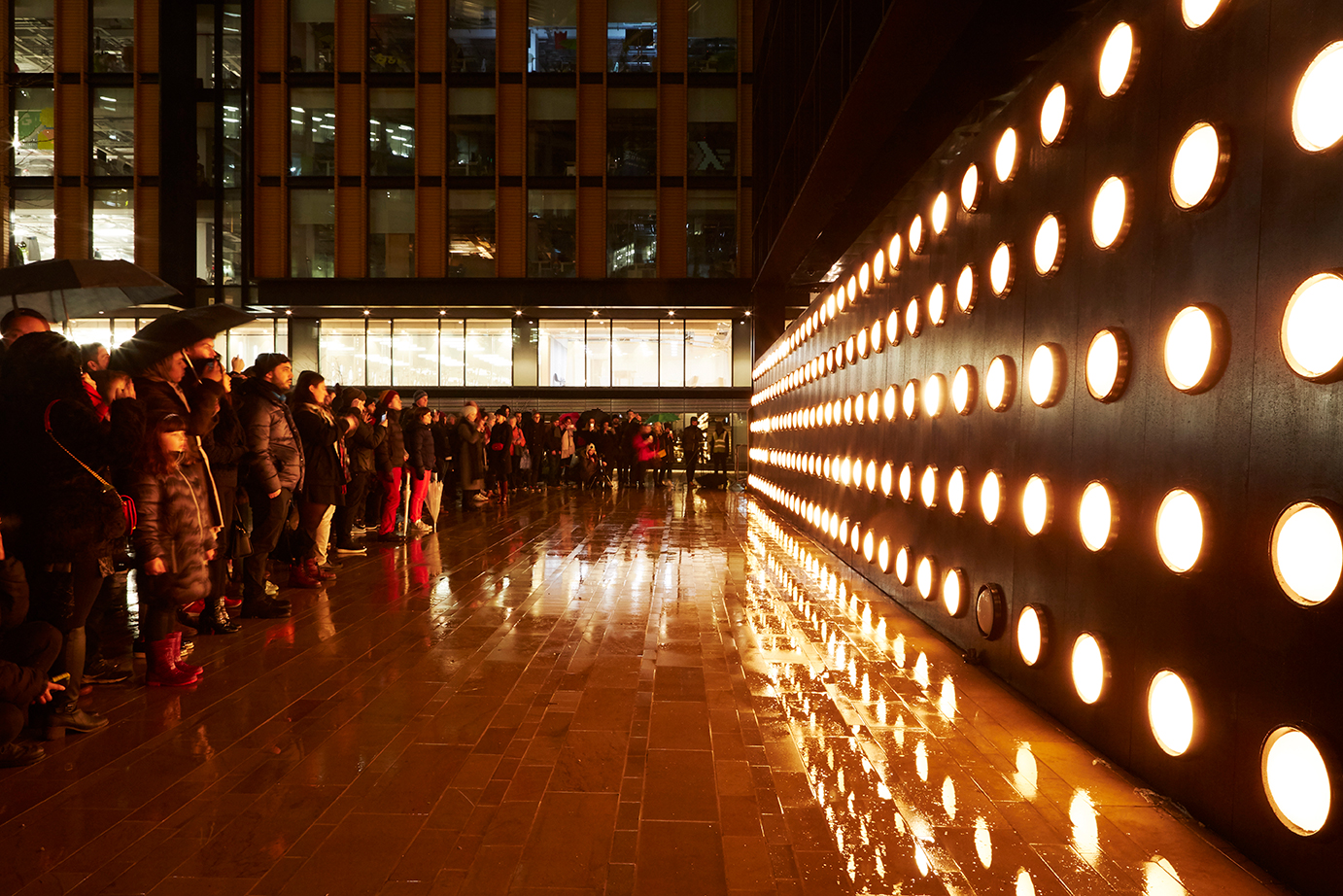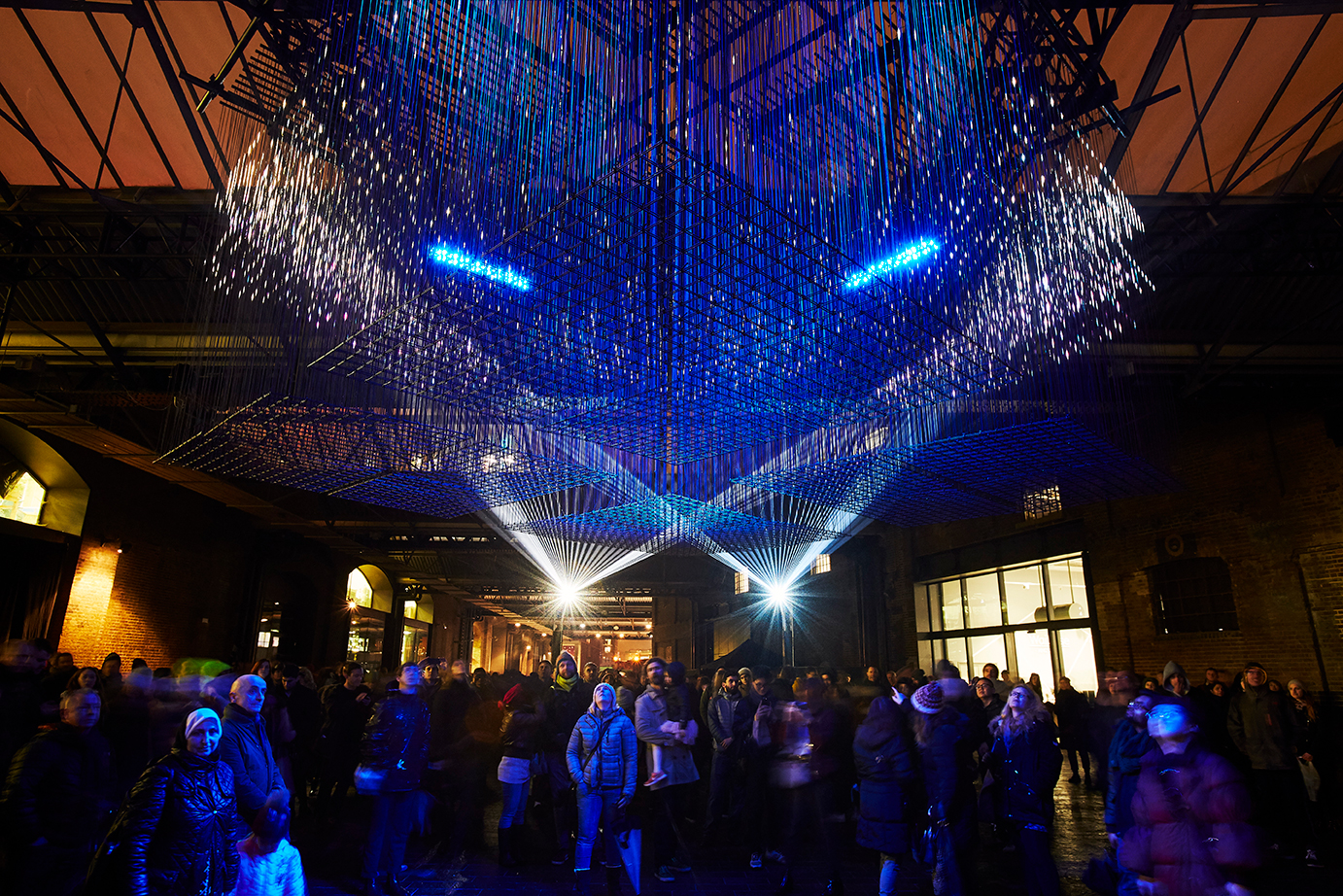 Bigger, bolder and brighter than before
Commissioned by the Mayor of London.
The second edition of Lumiere London drew to a close on Sunday 21 January 2018, with organisers and critics declaring the festival an emphatic success.
London's cityscape was transformed over four nights, as its streets, buildings and public spaces were illuminated by more than 50 artworks by UK and international artists from 14 different countries.
First estimates indicate that there were more than 1.5 million visits to the festival over four nights, with visitors traversing the pedestrianised city centre and taking in sites across six city destinations: London's West End, King's Cross, Mayfair, Fitzrovia, Westminster & Victoria, and South Bank & Waterloo. 
A firm festival favourite was The Light of the Spirit Chapter 2 by French artist Patrice Warrener who returned to London to add to his digital painting of Westminster Abbey's intricately carved North and West doors, in bright and luminous colour. In Seven Dials, people were delighted by the return of Aquarium, a traditional red London telephone box filled with tropical fish.
As well as lifting spirits and bringing joy to the darkest days of winter, Lumiere London encouraged artists to use light as a medium to address topical global issues. Dutch artist Daan Roosegaarde flooded Granary Square to create an underwater world lit with blue LED lights. His work Waterlicht responded to the climate change crisis showing viewers what it would be like if sea level continue to rise.
Meanwhile in St James's Churchyard artist Alaa Minawi, played tribute to Syrian refugees with My Light is Your Light and Tony Heaton explored subtle questions of disability with Raspberry Ripple on the Southbank Centre. Interactive installations proved a crowd favourite, encouraging children and adults to play on the streets of London. Visitors laughed and beamed with pleasure as they took turns riding Impulse, a series of illuminated seesaws by Lateral Office, that lined South Molton Street.






Moments of quiet contemplation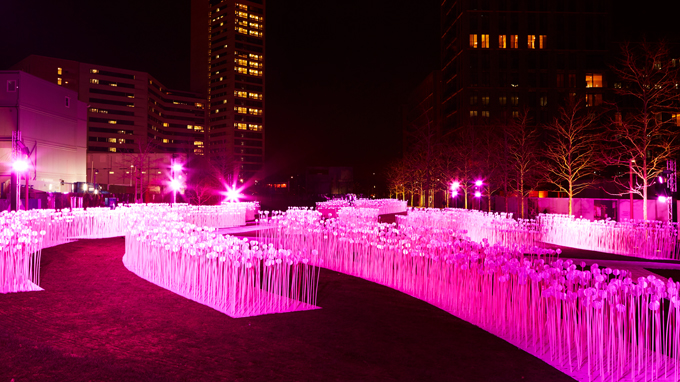 There were moments of contemplation too, with works such as Entre les Rangs, a field of 15,000 flower-like reflectors by artist Rami Bebawi; Droplets,
a sonic installation by Ulf Pedersen in Fitzroy Place; and the mesmerising Harmonic Portal, a soothing display of changing colour on St James's Church by Chris Plant.
Londoners also provided the inspiration and content for some of the artworks. For Asalto London, Spanish artist Daniel Canogar filmed 220 local people so that they appeared to be climbing the 20-storey Westminster City Hall on Victoria Street. Light on Their Feet: Footfalls for Rambert was created by artist David Ward who photographed the soles of the Rambert dancers' feet and projected images which faded in and out of visibility on the Rambert building.