During the summer of London 2012, something extraordinary happened.
Eight murmuring, glowing encampments appeared simultaneously at some of the UK's most beautiful and remote coastal locations, from County Antrim to the tip of Cornwall, from the Isle of Lewis to the Sussex cliffs. Designed to be visited between dusk and dawn, Peace Camp was a poignant exploration of love poetry and a celebration of the extraordinary variety and beauty of our coastline.
Alongside the live installations, the project also painted an oral portrait of the nation online. The people of the UK were asked to nominate and record their favourite love poems and submit their own messages. The collection was archived with the British Library, an anthology that celebrates our languages, dialects and accents as well as our rich poetic tradition. 
Peace Camp was co-commissioned by London 2012 Festival and Derry~Londonderry City of Culture 2013.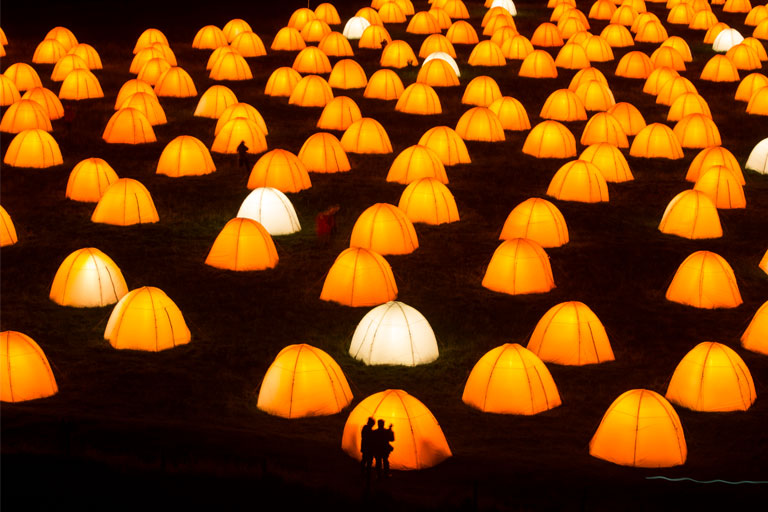 Audience

12,052

Total number of tents

1,989
Site with the fewest tents

Mussenden Temple (1)

Winner

'Best Event Northumberland,' Journal Culture Awards 2012
Site with the most tents

Dunstanburgh Castle (500)

Winner

'Best Overall Event', Journal Culture Awards 2012