As tall as a house, The Magical Menagerie was also the world's largest carousel.
Each mechanical creature could be operated by a rider. A custom-built work of art, it took the imagination of nearly 50 constructors, artists, engineers and wood carvers, locksmiths, specialists and set designers to create.
This was the third time that Artichoke had collaborated with the extraordinary artist-come-engineer François Delarozière and his company La Machine. Delarozière designed the elephant for Royal de Luxe's The Sultan's Elephant in 2006, and the astonishing spider in Liverpool in 2008.
Originally known as Le Manège Carré Sénart in France, this interactive artwork was first commissioned by the new town of Sénart, just outside Paris.
Artichoke worked with partners Sky Arts to present The Magical Menagerie as one of the centrepieces of the new IF: Milton Keynes International Festival. Produced by leading UK music venue, The Stables in association with Milton Keynes Gallery.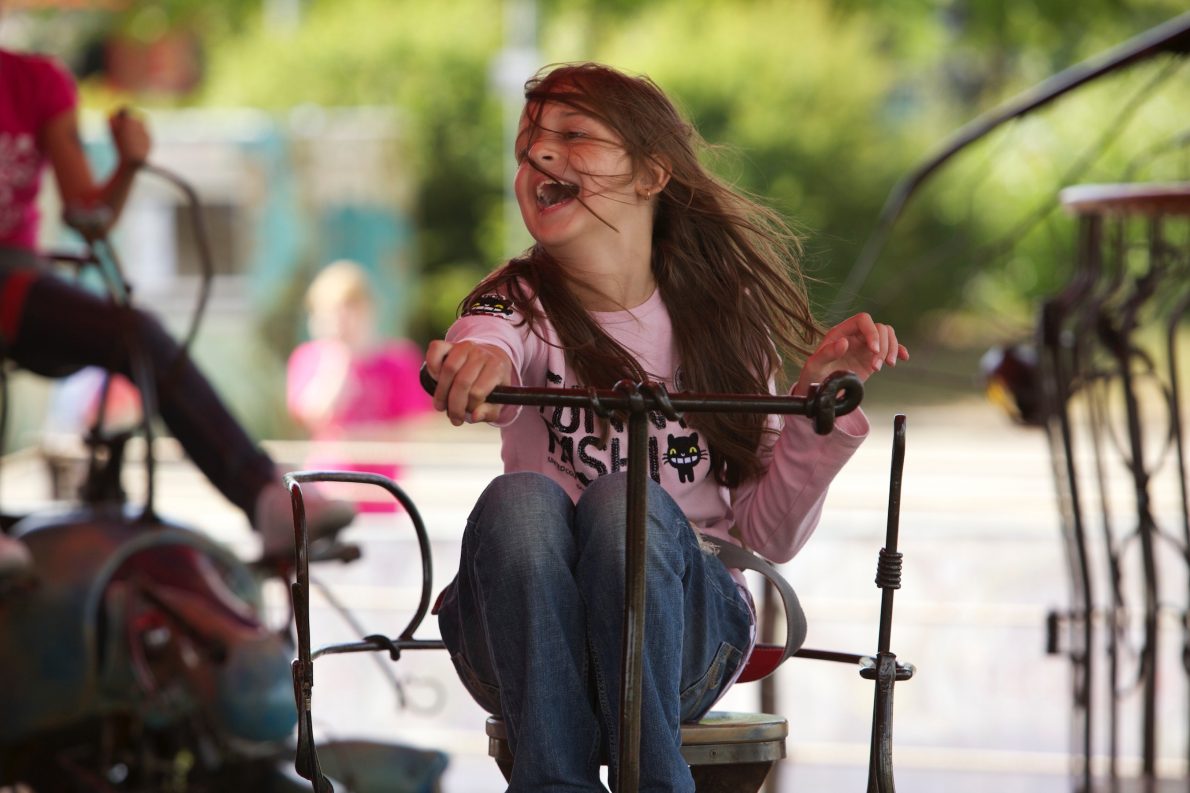 The Magical Menagerie Statistics
Weight

40 tonnes

Size of team to build carousel

11 French Technicians, 3 British Riggers

Carousel Riders

8,000
Time to construct carousel

3 weeks

Height

15m

Carousel Spectators

30,000
Surface Area

300m squared

Number of creatures

49

Number of articulated trucks needed to deliver carousel

9