September 21, 2018

Public Art around the UK – Part 2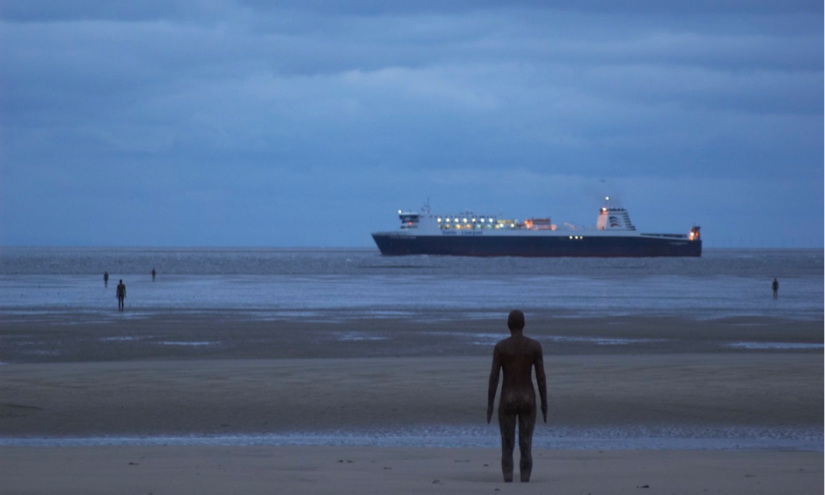 This week we are looking at what is happening outside London. There are many city festivals taking place up and down the country this autumn, as well as engaging new installations launching. From a sonic artwork to mark the centenary of the First World War, to thought-provoking city sculptures and a new gallery-market in Wales, there's a lot going on around the country.
We mentioned in part one that the 100 banners commissioned for PROCESSIONS are on the move and on display this autumn. If you were in Coventry last weekend for the Festival of Imagineers, you might have stopped off at the Herbert Art Museum and Gallery to see a selection of the brilliant banners. This festival of art, design and engineering also featured Child Hood by the French 'art lab' Collectif Coin – a sound and light installation seen earlier this year as part of Lumiere London in Trafalgar Square. Consisting of a cloud of luminous balloons that move gently with the breeze, the installation lit up, bringing a mesmerising sense of calm to Coventry's Broadgate.
You can also see all one hundred PROCESSIONS banners in an exhibition trail through Ipswich as part of SPILL Festival, which takes place from 25th October to 4th November. With a focus on contemporary arts and activism, this dynamic festival will feature many free outdoor and indoor arts events, especially work that marks 100 years since the end of the First World War. Don't miss Clarion Call by Melbourne-based artists Byron J. Scullin and Supple Fox, a large-scale outdoor sonic artwork commissioned by 14–18 NOW that will ring out from Ipswich Waterfront into the town's public space at dusk daily. The voices used in this piece will reflect contemporary Britain while exploring the local history of the First World War.  
The Liverpool Biennial continues until 28th October and is one of Britain's most exciting showcases of public art, with new contemporary artworks spread across the city (as well as in museums and galleries). This year's edition also celebrates the festival's tenth anniversary of presenting international art to the public. 2018 highlights include 'From five minds of great vision' in the grounds of Liverpool Metropolitan Cathedral – five bench-like sculptures based on Ryan Gander's dissected architectural model of Frederick Gibberd's cathedral, then reassembled by five Liverpool schoolchildren and then reproduced on a larger scale as public seating – as well as a new large-scale sculpture by artist Holly Hendry in Exchange Flags public square.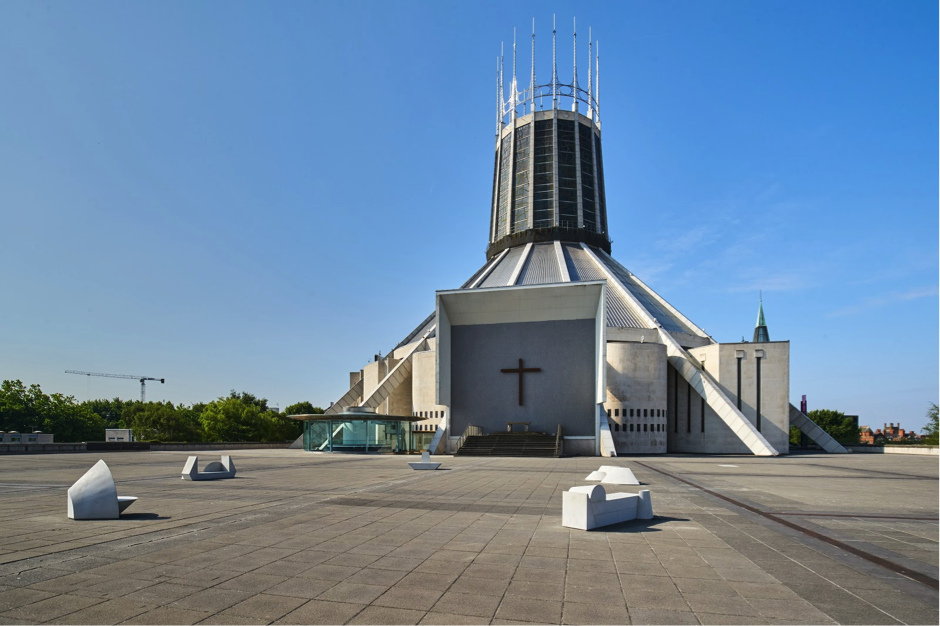 Hendry's artwork is formed of 'pipe' sections made from Glass Reinforced Concrete (GRC). Hendry researched materials and techniques connected with Merseyside architecture for the work, such as those used by the major ship-builders, and Liverpool's pioneering use of architectural supports and precast concrete in panelled buildings. It's a celebration of the city's architectural innovation, displayed in an appropriately grand setting.
While you're in Liverpool, be sure to head over to Crosby Beach to see Antony Gormley's spectacular 'Another Place'. This permanent installation presents 100 of his life-size cast-iron sculptures. Spread out along three kilometres of the tideline, with some sculptures placed almost a kilometre out to sea towards the horizon, the artwork – which was originally created as a public work for the Wattenmeer in Cuxhaven, Germany – uses the ebb and flow of the tide to explore man's relationship with nature. We've always loved Antony Gormley's use of the human form, our 2009 Fourth Plinth project One & Other with the artist is a firm favourite in the Artichoke archive.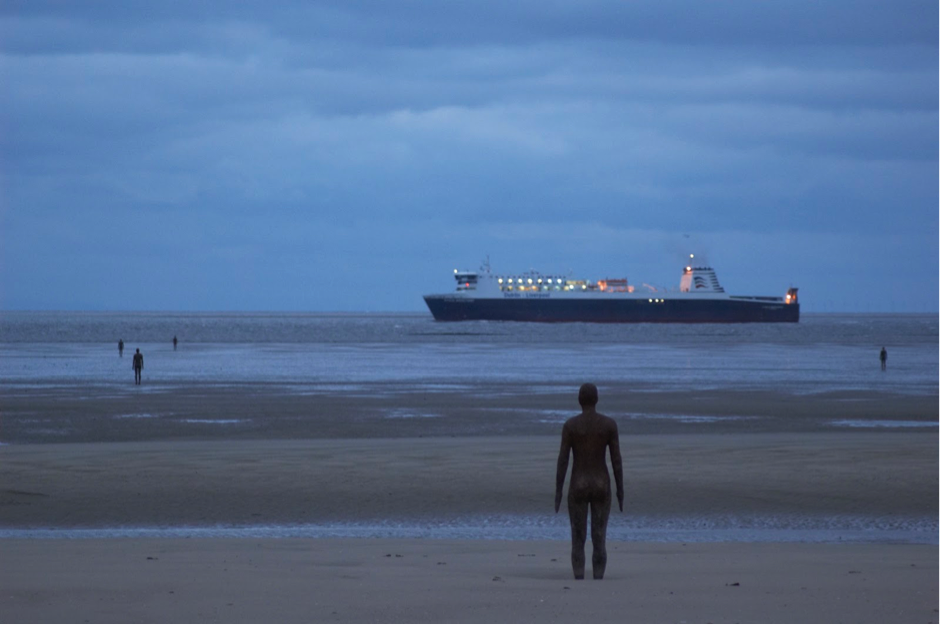 Not one to be outdone by its rival to the west, the city of Manchester has a new public art installation celebrating its own innovative history. Installed in Piccadilly Place since June of this year, the Manchester Lamps – created by design studio Acrylicize – were inspired by the Sir Robert Peel quote, 'What Manchester does today, the rest of the world does tomorrow'. Formed of five colourful, oversized domestic lamps that invite public interaction and engagement, the sculptures each represent significant eras of local innovation, alluded to by the lamp's specific design style: Art Deco, Art Nouveau, Victorian, mid-century and contemporary. Motifs and patterns on the lamps proudly tell the city's stories. The Art Nouveau lamp, for instance, pays homage to Chetham's Library – the UK's oldest public library – through book pages and fountain pen motifs; while the simpler green desk light representing mathematician Alan Turing features the Enigma code he cracked across its green canopy. It reminds us of an installation featured at Lumiere Durham 2011, Anglepoise (x7) by Edmund Francis, an exaggeration of an iconic piece of everyday design, a scale model seven times the size of the average Anglepoise Lamp that sits on countless desks in offices and studies.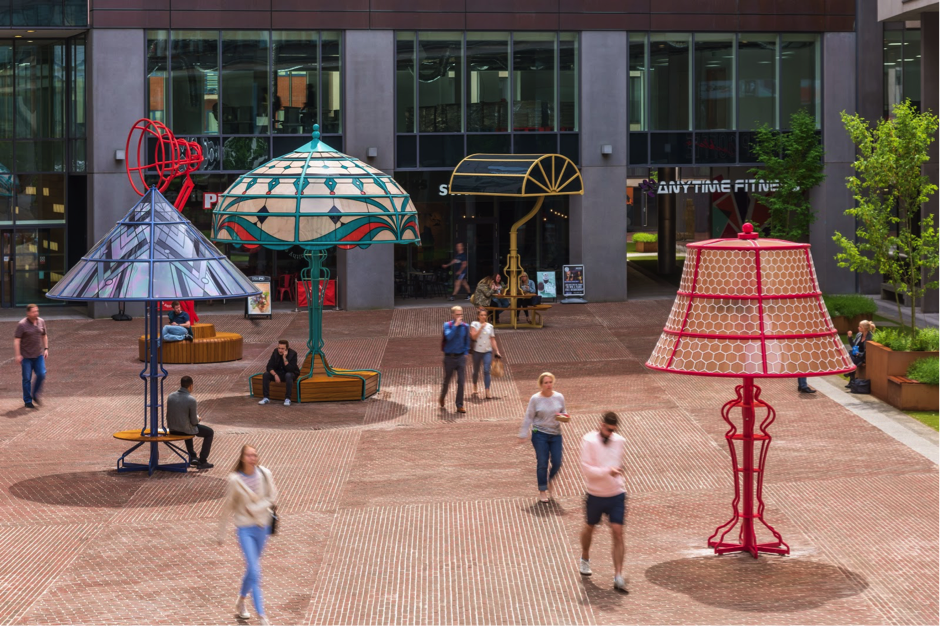 For our next example of new permanent public art we head to the historic town of Wrexham in North Wales, where the new gallery-market Tŷ Pawb ('Everyone's House') is attempting to link commerce and art as part of a community-focused initiative. Designed by Featherstone Young architects, the gallery has been structurally integrated into the town's old covered concrete market to create an indoor town square, with market units sitting side-by-side with high-profile contemporary art shows by the likes of Grayson Perry and Bridget Riley. The gallery's 'Wal Pawb' ('Everyone's Wall') area also features a rotating roster of specially commissioned artworks, which face into the marketplace – a way to celebrate the significance of markets within Wrexham's cultural heritage and identity.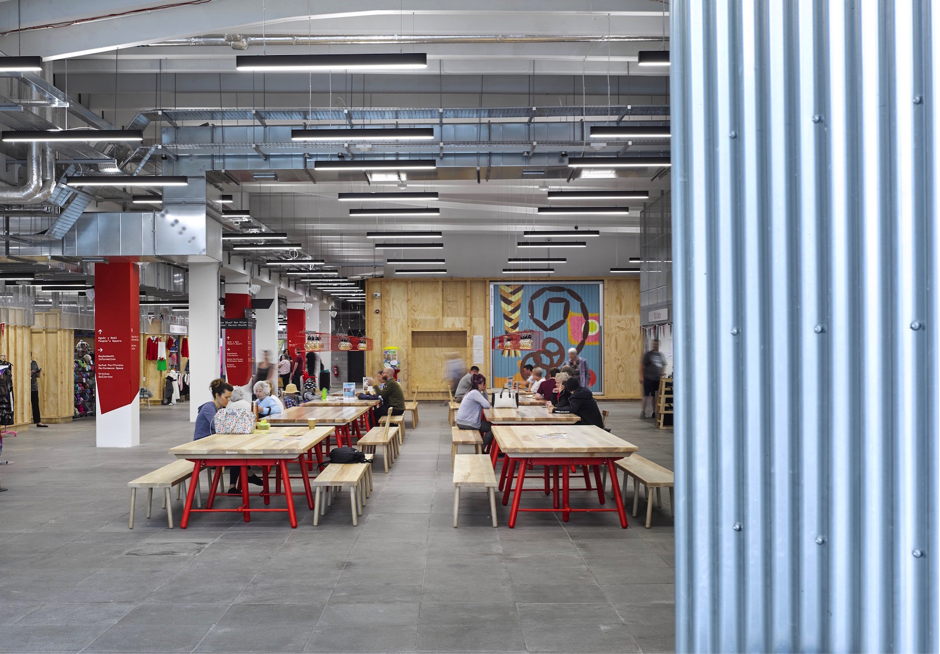 Back down south, Kent's annual Canterbury Festival, held over two weeks from 20th October to 3rd November, has a notable series of public art in and around Canterbury Cathedral this year, centred around the theme of remembrance. The Cathedral's former artist-in-residence, Dawn Cole, will be exhibiting her work in the Chapter House, and the festival will also be incorporating the already underway Under an Equal Sky (now until 9th January 2019). The latter consists of a series of site-specific installations by artists Philip Baldwin and Monica Guggisberg, reflecting on themes of war and remembrance, migration and refugees. The ten installations start in the Nave with the beautiful and delicate 'Boat of Remembrance', consisting of 100 glass amphorae vessels beautifully suspended from the ceiling in the shape of a ship.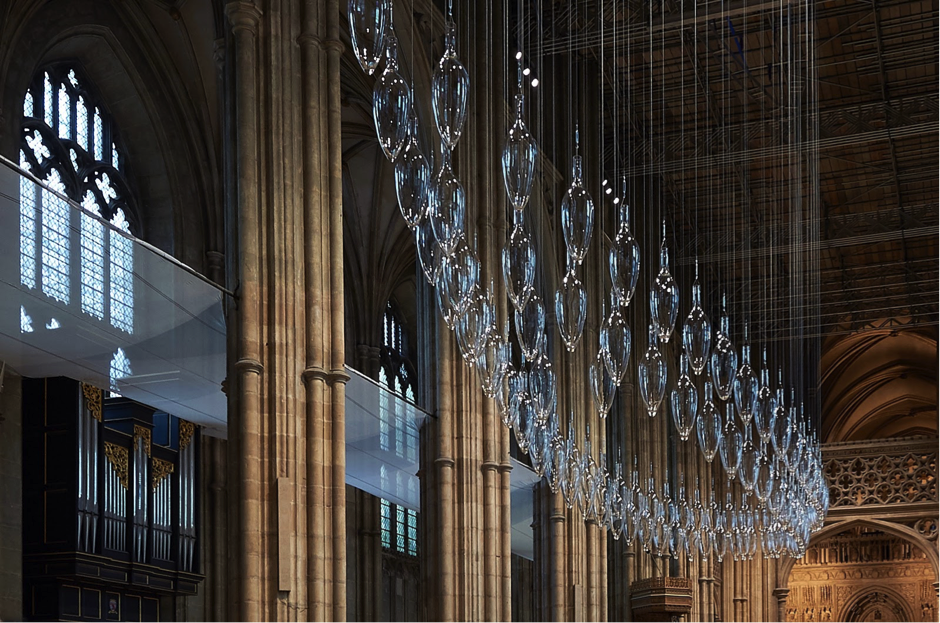 Ever wondered about the presence of women in the hundreds of statues around England and the UK? There are apparently 925 public statues in the UK, and of these only 158 are of women – and only 25 of these are non-mythical, non-royal women. To try to generate a conversation around this startling figures, Heritage Open Days recently commissioned the interactive theatre group non zero one to create 25 mini sandstone statuettes of remarkable living women around the UK, nominated by members of the public. The Put her forward public artworks include statues of sex trade survivor and campaigner Fiona Broadfoot and youth activist Ruth Ibegbuna, and were unveiled in various locations around England during the Heritage Open Days weekends in early September.  
Lastly, put 11th November in your calendar for a UK-wide event by Danny Boyle, who is asking local communities to come together as part of his new work to mark 100 years since the Armistice and the end of the First World War. Specific details of this 14–18 NOW event, commissioners of PROCESSIONS, is still to be revealed but this promises to be an exciting public work from the Oscar-winning director.  
Our next public art blog will look at the UK's incredible sculpture parks and forest public art.