March 17, 2022

Sanctuary 21 – 28 May 2022: A national memorial built to honour our losses to Covid-19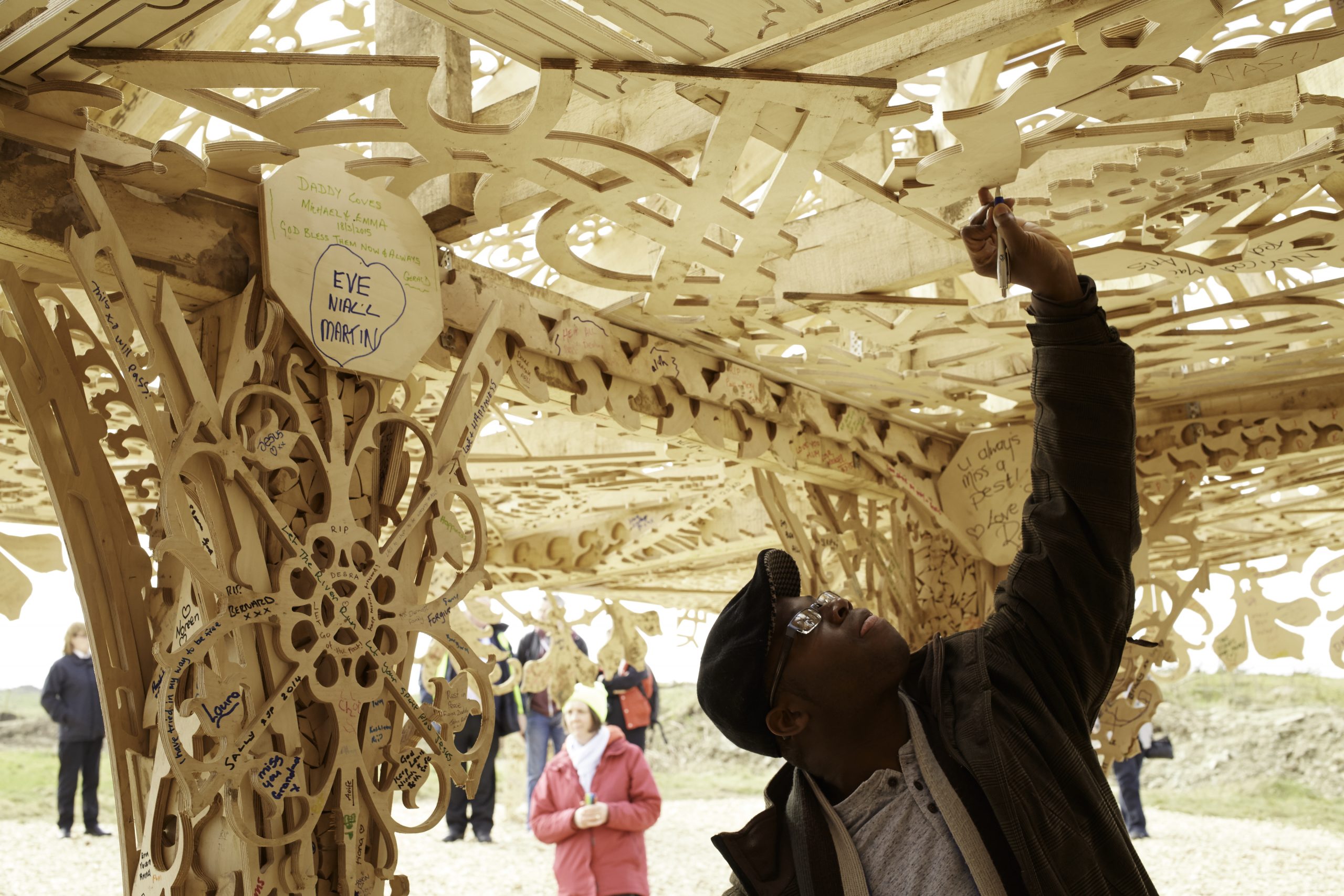 The new

 

Sanctuary

 

website is now live and we're thrilled finally to be able to share all the project details with you
Sanctuary – an intricate wooden structure by artist David Best – will offer an extraordinary spiritual space for communities to come together to mark the losses of the last two years by donating words, objects or mementos left to adorn the walls of this monument to the resilience of the human spirit.
Sanctuary will rise from the centre of the Miners' Welfare Park in Bedworth – whose huge annual Armistice Day Parade has given it the title 'the town that never forgets' .
Opening on Saturday 21 May, the artwork will offer a place of sanctuary to remember the devastating personal losses caused by the corona virus pandemic.  In a powerful symbol of catharsis and rebirth for the whole community, it will be set alight on the evening of Saturday 28 May.
Sanctuary is being created in collaboration with the local community of North Warwickshire and there is still time to apply to get involved.  It's a once-in-a-lifetime opportunity to be part of something amazing. Find out more about the paid and volunteering opportunities here.