January 30, 2023

The State We're In: Now Live!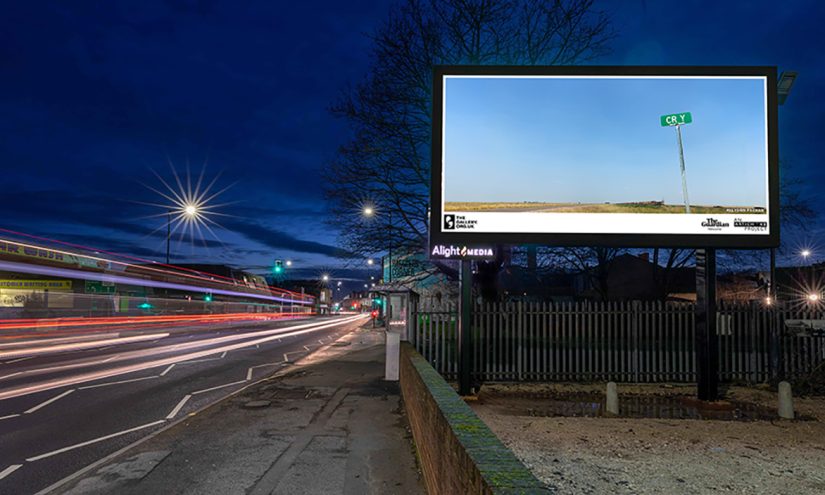 11 timely and powerful artworks respond to the theme 'The State We're In' on thousands of billboards and outdoor digital screens across the four nations of the UK.
Gender, disability, home, nationhood, environment, mental health, industrialisation and social injustice… Can artists help decode what's really going on? 
The Gallery
's second exhibition 'The State We're In' is now open in towns and cities, large and small, across our four UK nations. Free to view and on display to millions of people for 4 weeks: from London to Glasgow to Manchester, Southampton and Cardiff. Look out for the artworks on high-streets, bus stops, cinemas and billboards near you!
Explore The Gallery website to learn more
.
Artworks were selected from almost 1,300 works submitted to our global, public open call. The Gallery also commissioned four new artworks. The works are created in diverse mediums including photography, illustration, oil painting, collage and digital printing.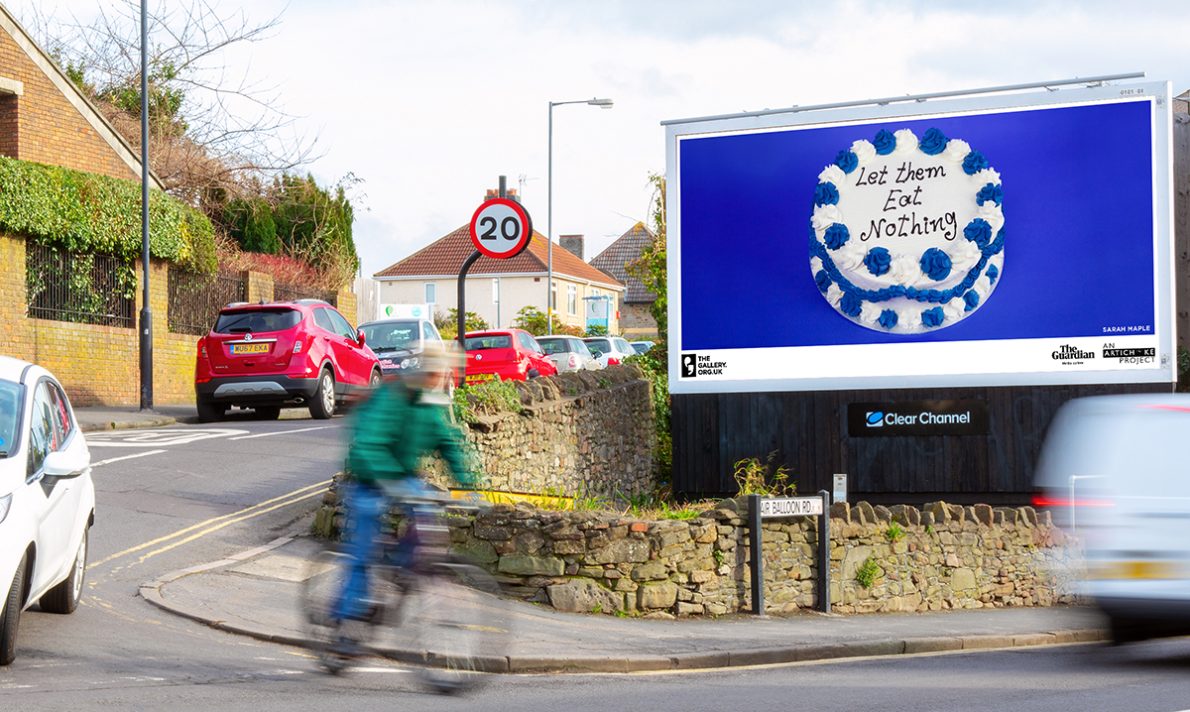 The Gallery
is a new kind of cultural institution, a major gallery without walls, created by Artichoke in collaboration with Public Artist
Martin Firrell
.
It is the result of a unique partnership with the UK Out-of-Home industry including the industry leaders,
Clear Channel
 and 
JCDecaux.
Our mission is to make art accessible through bold and unafraid exhibitions that appear as part of people's daily lives.
Our CEO and Creative Director, Helen Marriage, said:
"When we originally conceived this second theme for The Gallery, little did we realise how apposite and prescient it would be. The 11 artists in this exhibition together tell an important story about the world we live in now. Working with our Out-of-Home colleagues, this gallery without walls sets out to reach people as they go about their daily lives, offering up great art and asking difficult questions. Public art can be innocuous or it can provoke debate and challenge people to think about what it means. For me, all these works do this in different ways, and I'm excited to see what the reaction will be."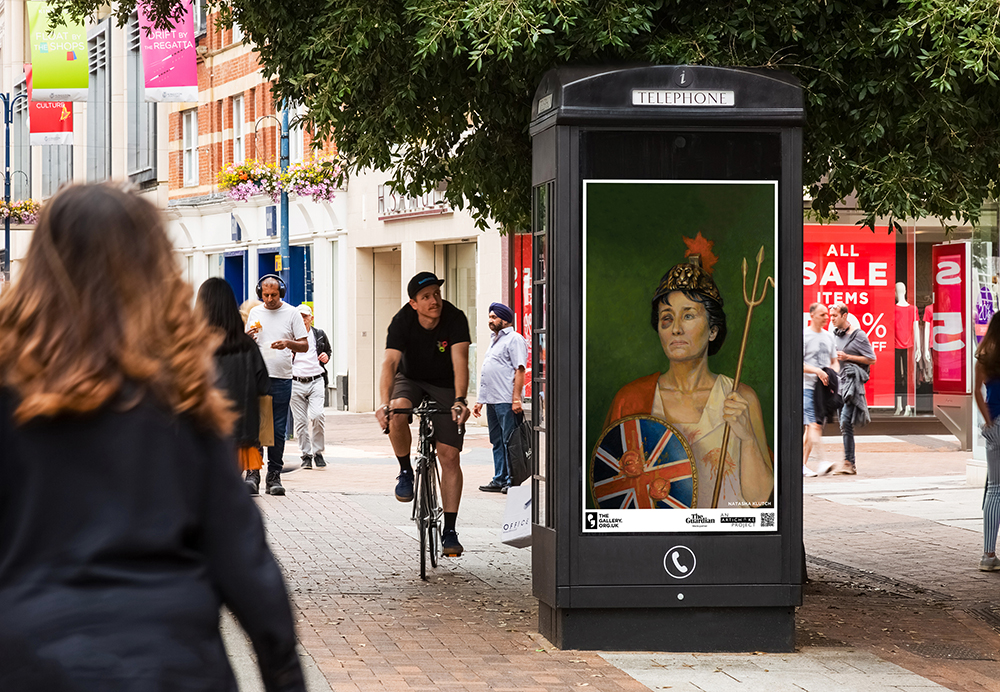 Martin Firrell, Creative Director of The Gallery said:
"The Gallery invites artists to engage with themes that are important to the majority of people. My hope for Season 2 is that by sharing the challenges that face us all, we can feel more able to cope. I hope we can raise spirits, of course. And also raise the magnificent spirit of protest. For me, the artists of Season 2 are saying 'we're mad as hell and we're not going to take it anymore'. You might be feeling the same way. Join us."
Each biannual exhibition season is produced by Artichoke and sets out to nurture and develop artists at all levels, giving them a platform and guidance on producing art in the public realm.
Season 2 sees the addition of a Learning and Participation programme which includes the artwork created in collaboration with artists Becca + Clare and young people from The Trinity Centre Arts Club in Cardiff. In addition, alongside local artists, The Gallery will be running workshops in Wales and Northern Ireland for young people who will have the opportunity to learn about art in the public space and create their own piece of work in response to the theme, 'The State We're In'.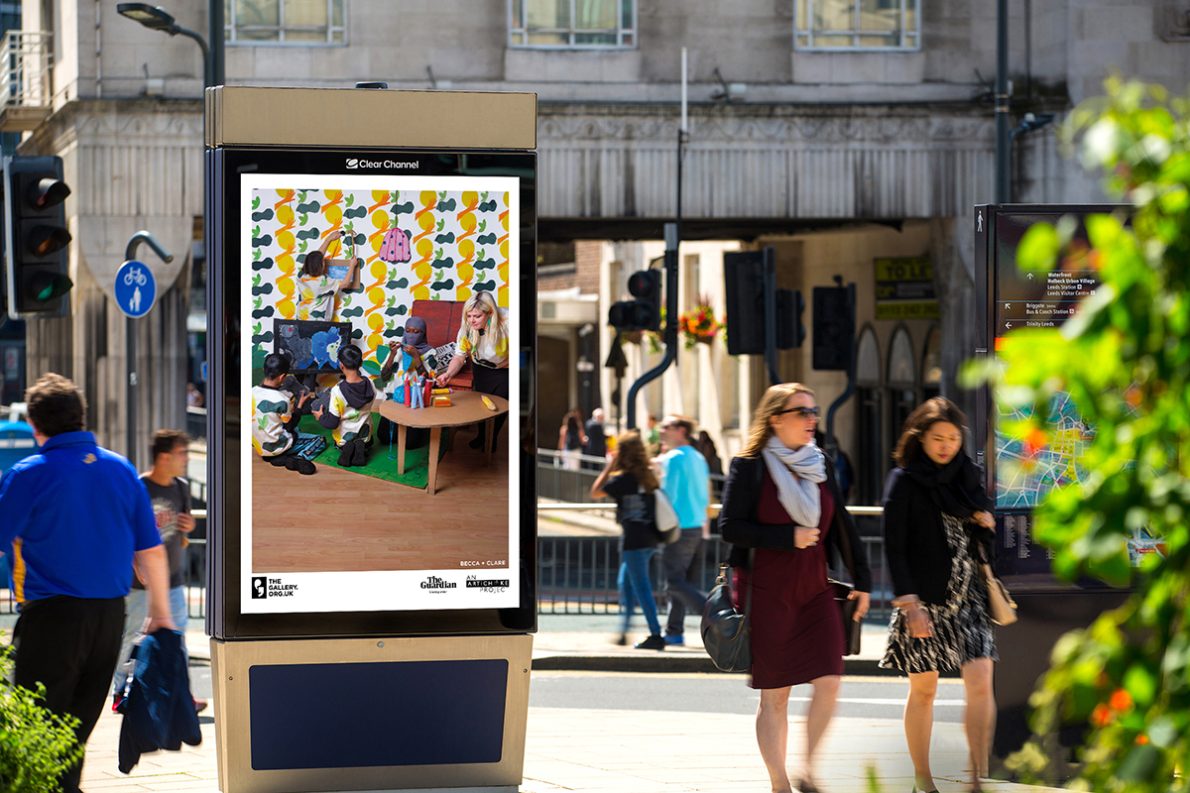 Discover more on The Gallery website. 
If you see an artwork out in "in the wild", tag us at @ArtichokeTrust and use the hashtag #TheGalleryS2
The Gallery is in partnership with the out-of-home industry, including founding partners Clear Channel and JCDecaux.
Season 2 is supported by Alight Media, Mass Media, KBH Group, 75media, Outsmart and Wildstone. The Gallery is also supported by Arts Council of Northern Ireland, Colwinston Charitable Trust, Esmé Mitchell Trust, Idlewild Trust, The Ashley Family Foundation and The Austin & Hope Pilkington Trust.