March 19, 2021

We See Your Gentle Threats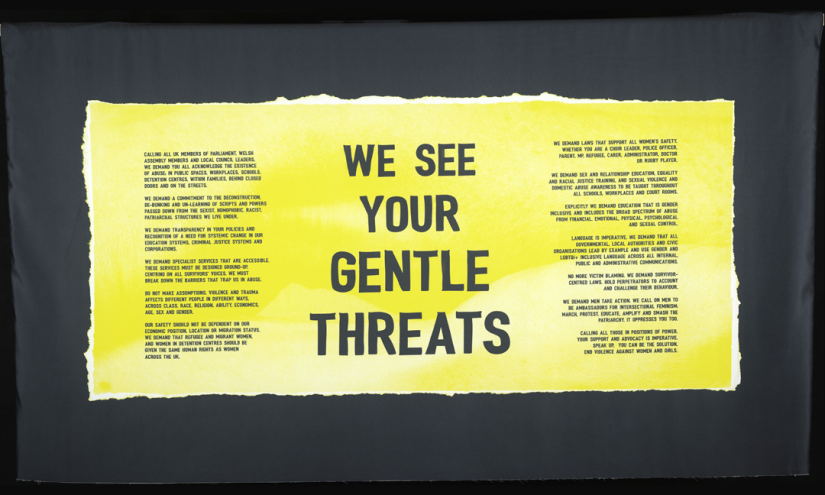 Three years ago, on Sunday 10 June, women and girls invaded the streets of Belfast, Cardiff, Edinburgh and London as part of PROCESSIONS, a mass participation artwork to mark 100 years of women voting.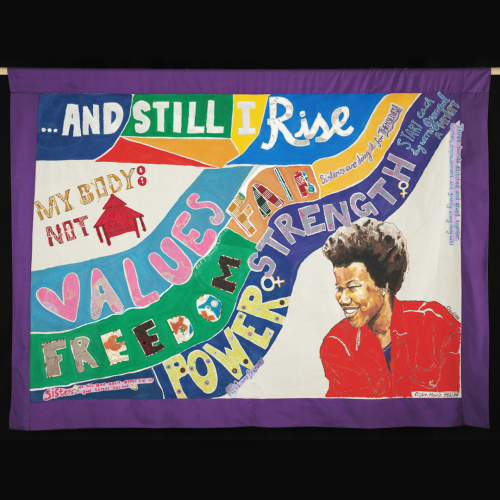 This celebratory reclamation of public space recognised the women who had fought for some kind of equality a century earlier, and expressed contemporary concerns of women today.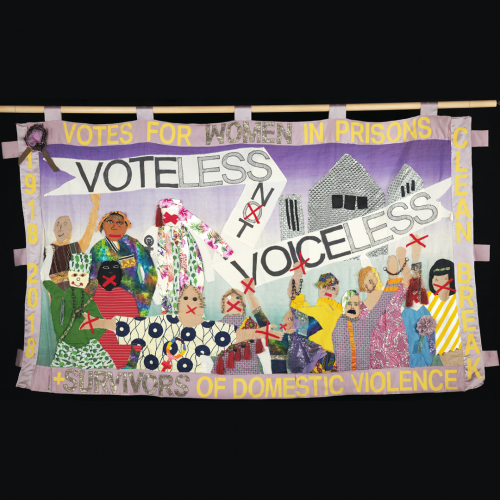 The banners they carried included calls for an end to male violence against women, an end to domestic abuse, and for reproductive and economic rights.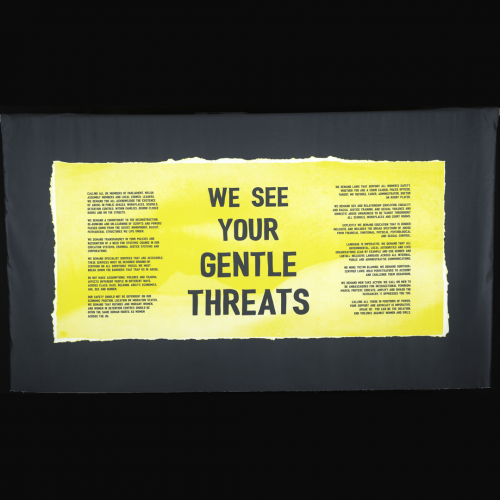 For a few hours, women owned the streets.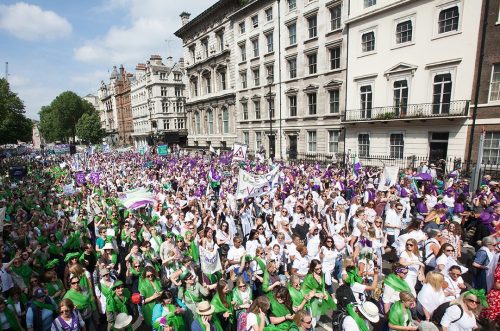 Today, as we struggle to process recent events, we understand how far from real change we still are, and how the fear of male violence continues to shape and restrict women's lives. The images of police holding handcuffed women mourners to the ground echoed those of suffragettes arrested for protesting women's rights 100 years ago. We are alarmed at the assault on civil rights passing through Parliament and efforts to curb our right to protest as citizens in a free society.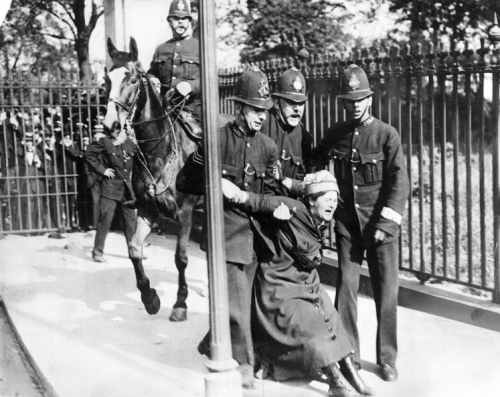 We mourn the deaths of Sarah Everard, Nicole Smallman and Bibaa Henry, Blessing Olusegun, and of the 118 women who have died at the hands of men in the UK in the last 12 months. We stand with their families, and with all women everywhere who suffer male abuse and violence every day.