Scroll for more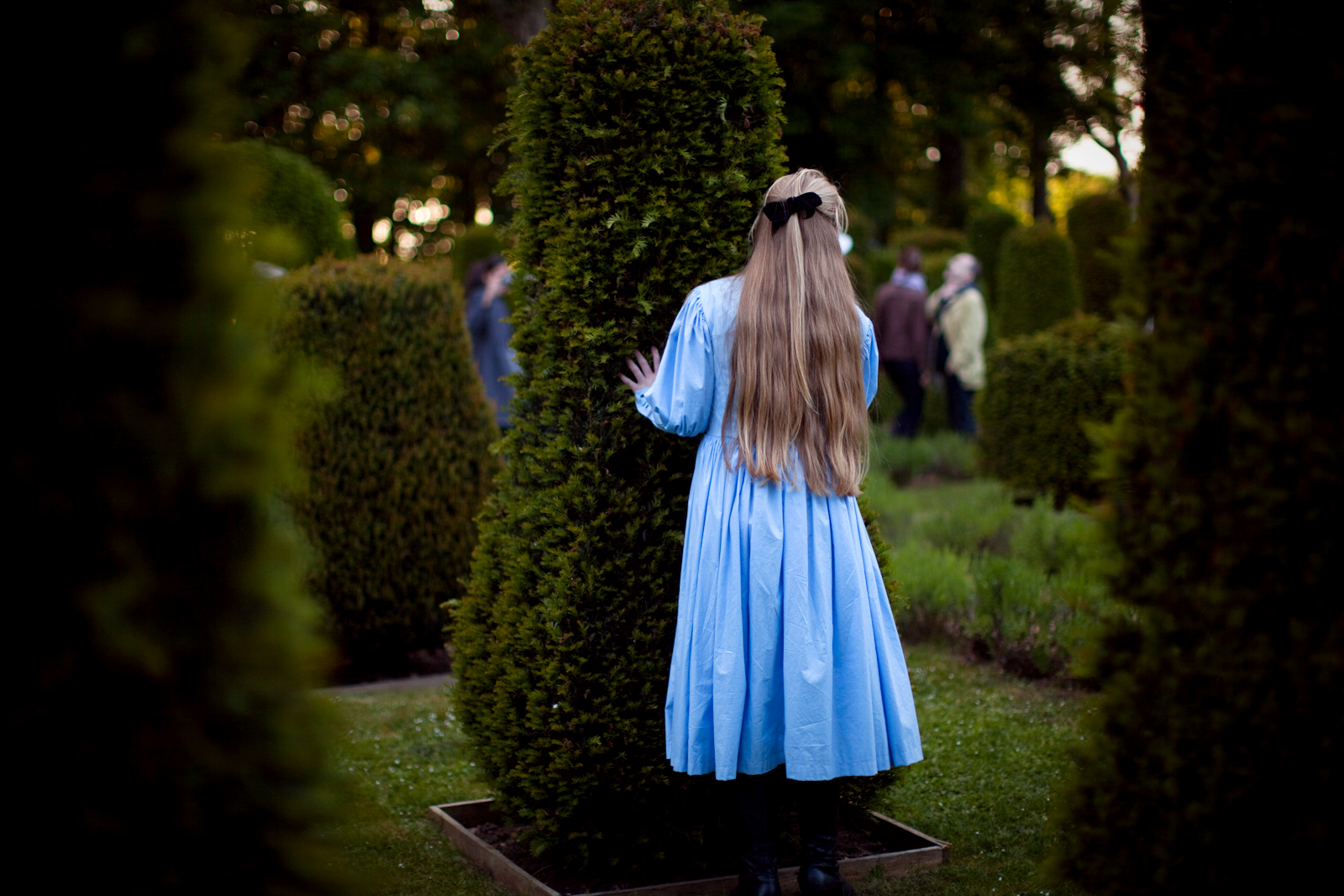 A unique theatrical experience down the rabbit hole
Hillary Westlake's immersive production Dining With Alice brought diners up close with the cast of characters from Lewis Carroll's masterpiece.
Curiouser and curiouser…don't you agree?
A theatrical experience with a difference. Dining with Alice served up an enchanting Victorian feast in the grounds of a manor house.
Over eight nights, guests were served a four-course meal outdoors by a team of turban-wearing volunteers. Imaginatively-named dishes including 'Mock Turtle Soup' and 'The Pie of Hearts' were on the menu, specially created by Bompas & Parr in association with students from City College Norwich.
Transported into Lewis Caroll's imaginary world, this immersive piece of theatre brought unexpected moments from well-loved characters: Alice running through the trees; the screaming Queen of Hearts; the anxious White Rabbit. The performance culminated at nightfall with a musical finale under the stars. An epic production in a beautiful setting, Dining With Alice turned audiences into honoured guests and breathed new life into a literary classic.
Part of the Sky Arts Artichoke Season. Produced in collaboration with Norfolk & Norwich Festival.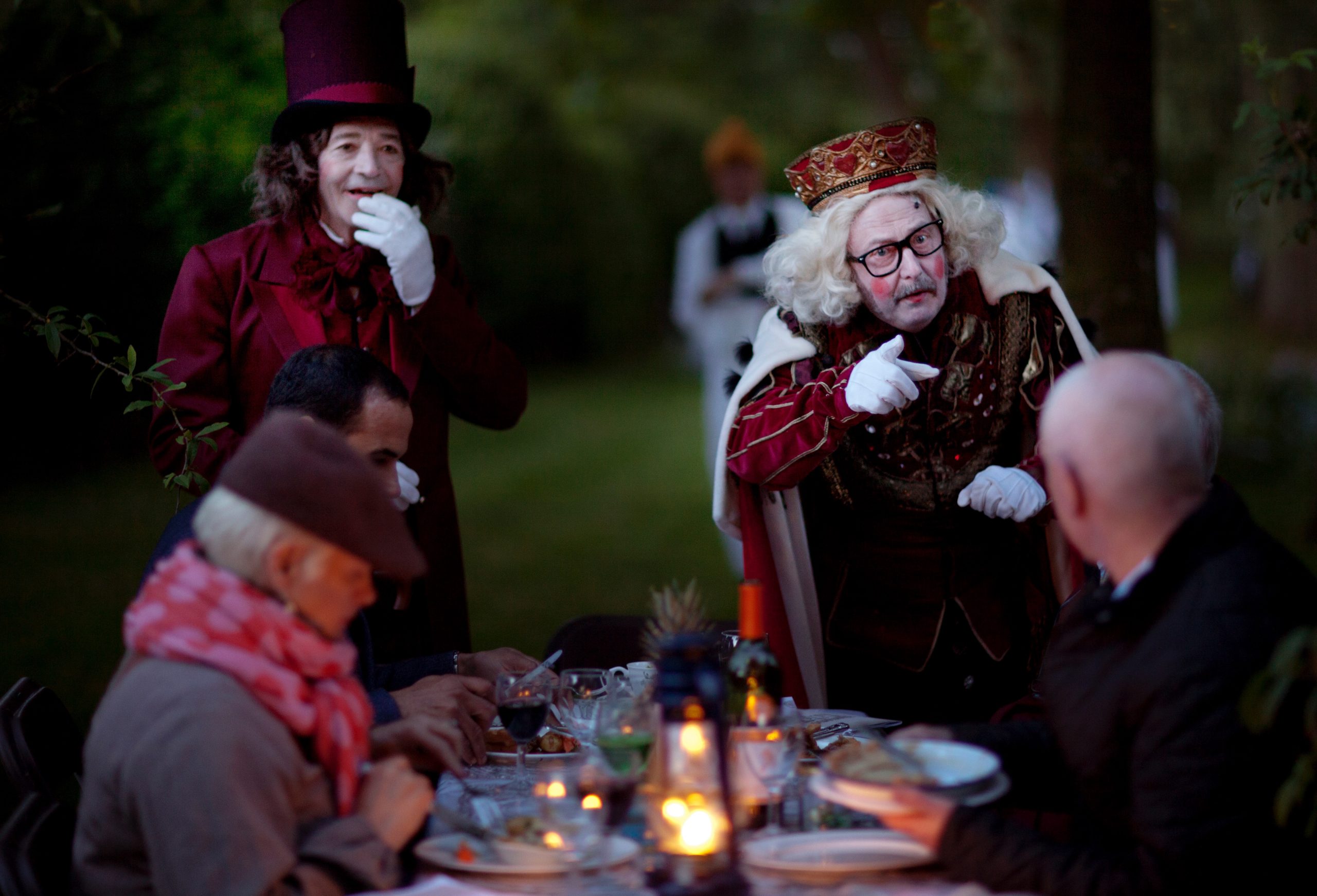 'Dining with Alice', directed by Hilary Westlake, produced by Artichoke for Norfolk & Norwich Festival 2011, part of the Sky Arts Artichoke Season. Photo copywright Sophie Laslett.
Next Project