Scroll for more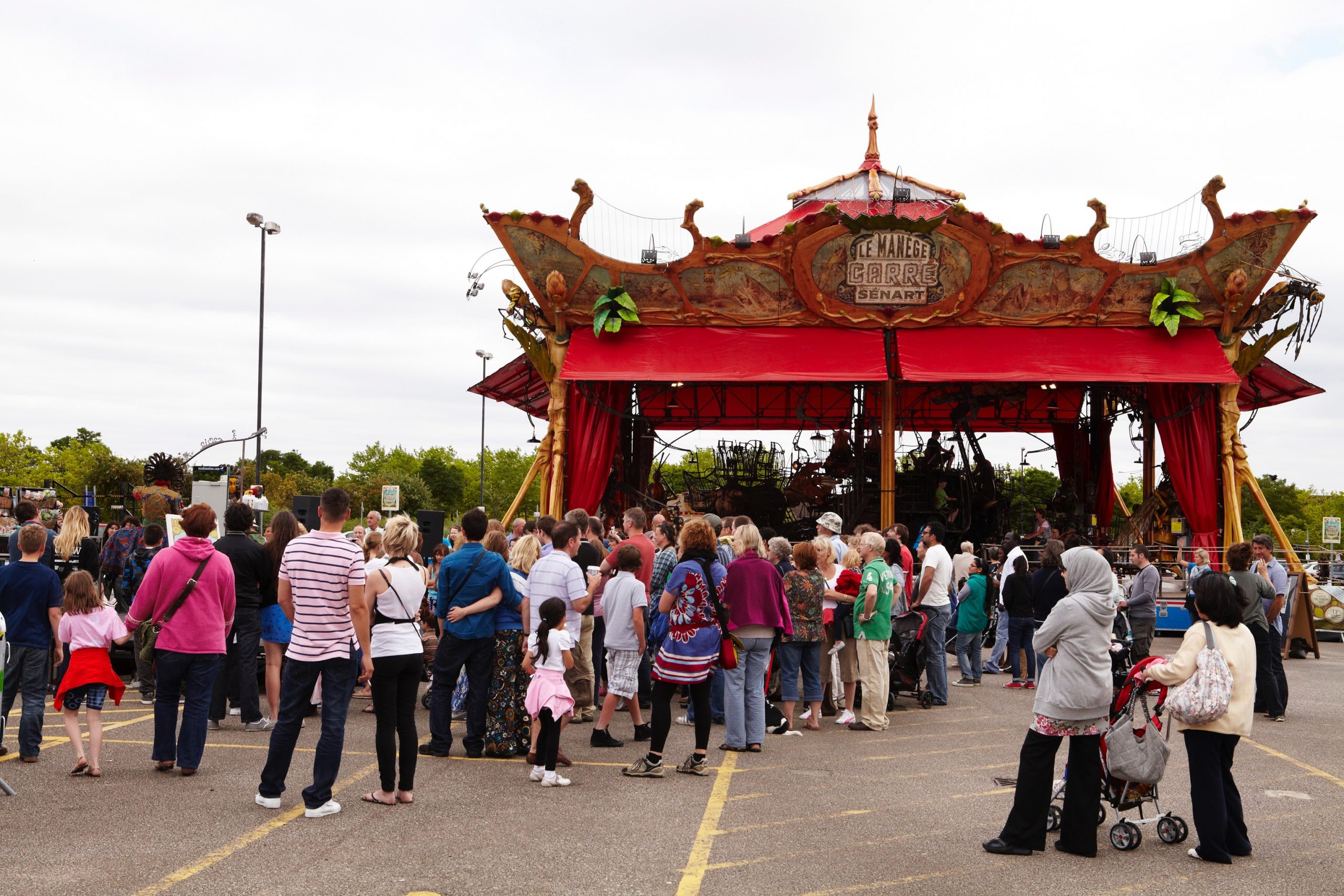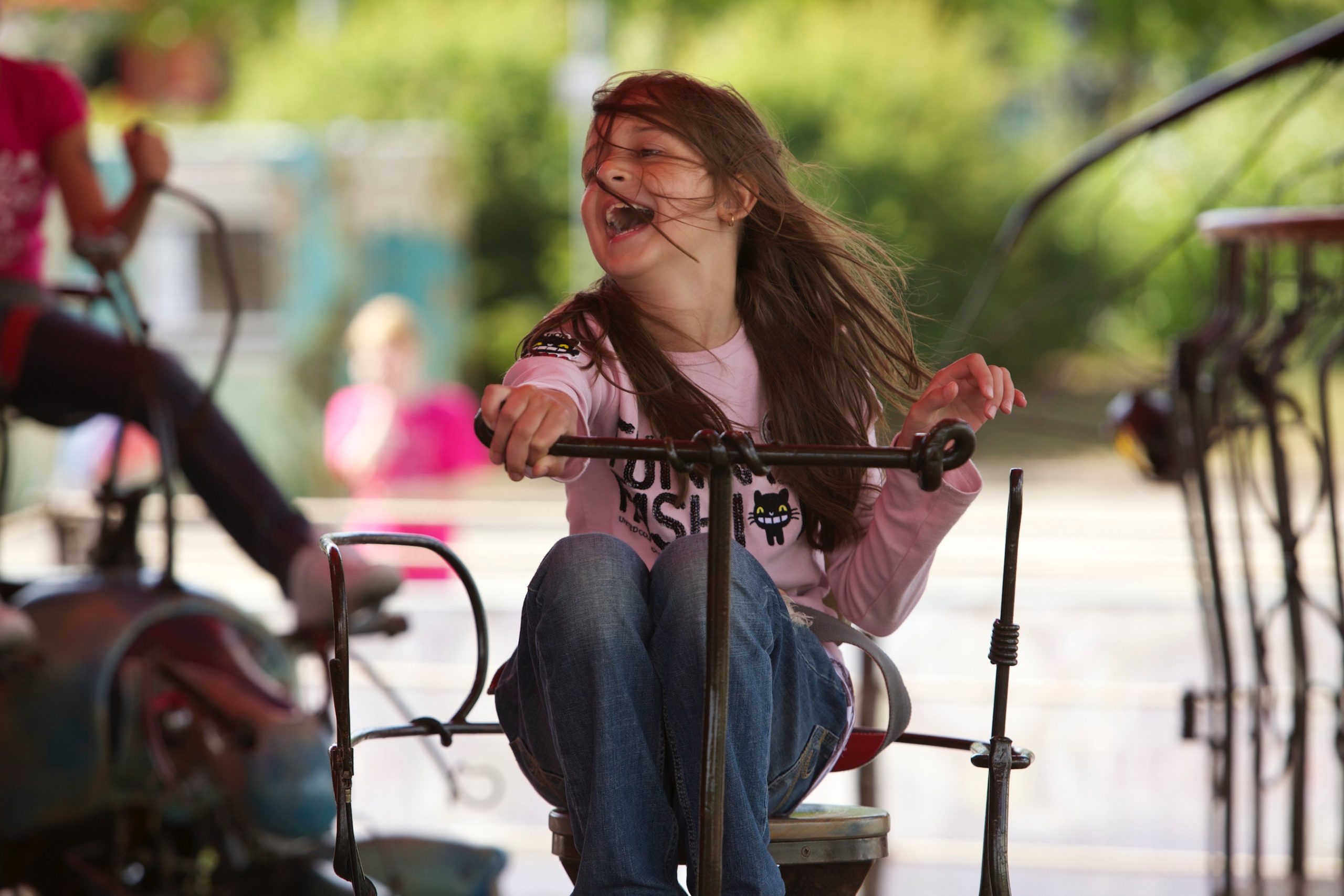 A fairground ride like no other, with fantastical mythical creatures
Giant buffalos, exotic insects and tropical fish came to life on a square carousel, The Magical Menagerie, designed by François Delarozière.
Reunited with the creative minds behind La Machine, the interactive structure filled with a magical assortment of animals captivated audiences in Milton Keynes as part of IF: Milton Keynes International Festival.
As tall as a house, The Magical Menagerie was also the world's largest carousel
Each mechanical creature could be operated by a rider. A custom-built work of art, it took the imagination of nearly 50 constructors, artists, engineers and wood carvers, locksmiths, specialists and set designers to create.
This was the third time that Artichoke had collaborated with the extraordinary artist-come-engineer François Delarozière and his company La Machine. Delarozière designed the elephant for Royal de Luxe's The Sultan's Elephant in 2006, and the astonishing spider in Liverpool in 2008.
Originally known as Le Manège Carré Sénart in France, this interactive artwork was first commissioned by the new town of Sénart, just outside Paris.
Artichoke worked with partners Sky Arts to present The Magical Menagerie as one of the centrepieces of the new IF: Milton Keynes International Festival. Produced by leading UK music venue, The Stables in association with Milton Keynes Gallery.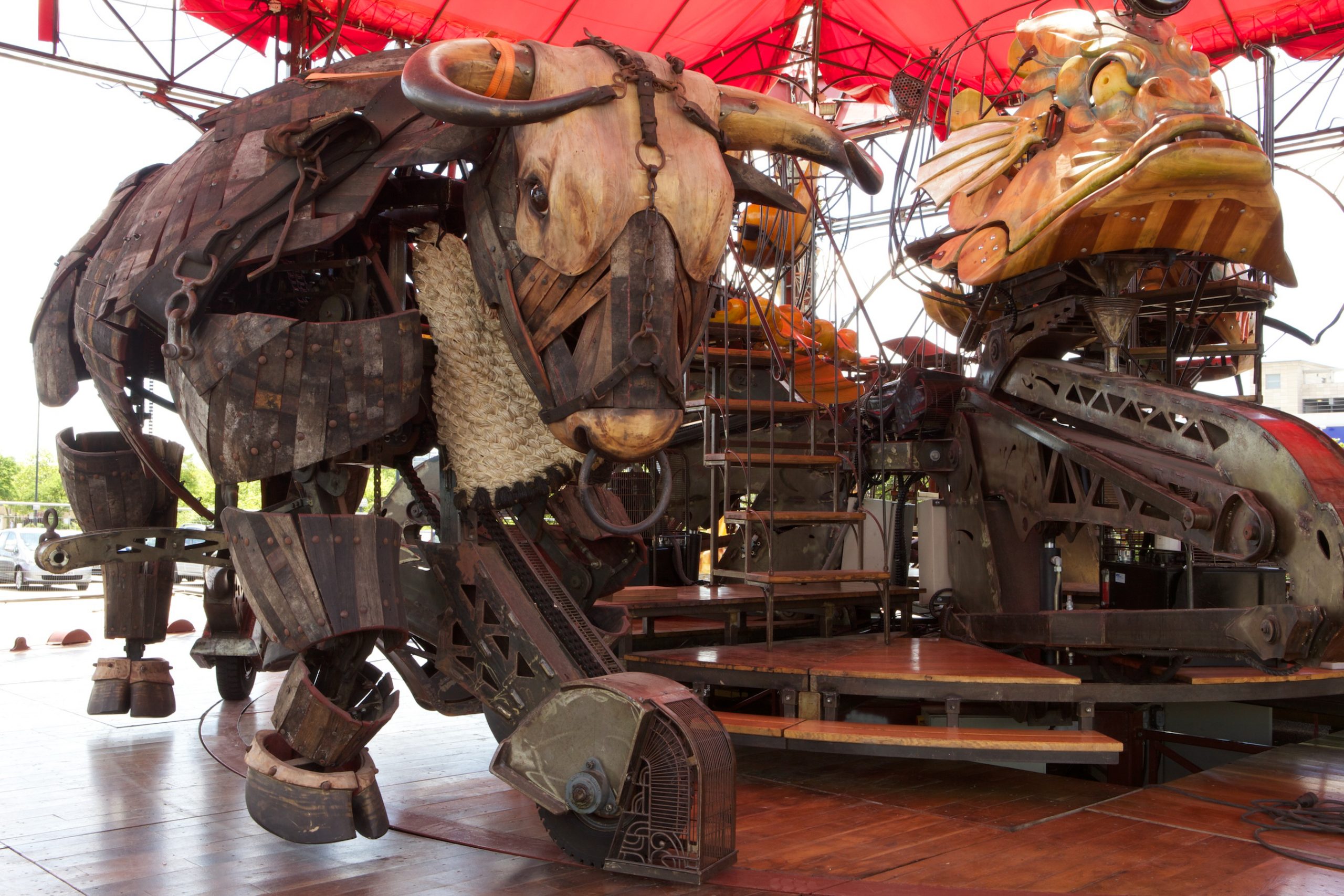 Artist Profile
La Machine
The often obscure and absurd world of La Machine has dazzled audiences with its magnitude and magic, turning the everyday into a mechanical dreamland.
Formed in Nantes, the company works collaboratively, relying on the skill and imagination of artists, designers and technicians to realise their ambitious vision. Experts in street theatre and artistic interventions in urban spaces, members of La Machine worked on Artichoke's first project, bringing The Sultan's Elephant to London in 2006.
La Machine's creations have toured the world and include the giant creatures of Les Machines de l'Île now permanently situated in Nantes, and a robotic celebration of the historic relationship between France and China – Long Ma Jing Shen, performed in Calais, Nantes and Beijng.