Scroll for more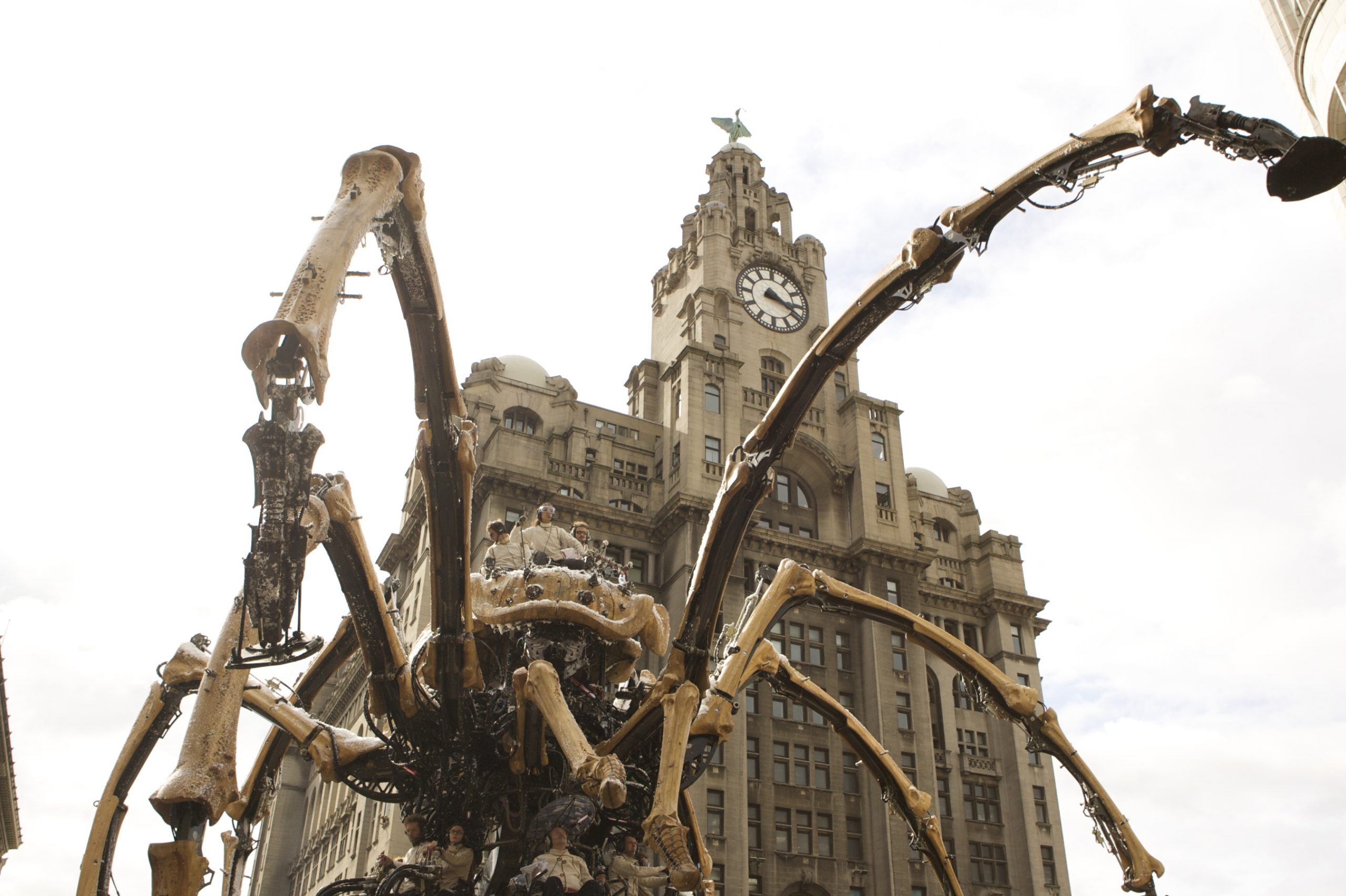 The giant spider that charmed a city
First appearing on a derelict building, the spider, La Princesse explored the city over five days, before disappearing down the Mersey Tunnel
La Machine's mesmerising mechanical spider captured Liverpool's heart during the city's European Capital of Culture celebrations in 2008.
This gargantuan machine was an engineering triumph, 50 foot high and weighing over 37 tonnes. It was so big that theatrical scientists were enlisted to control it, who with the spider, travelled the city's streets streets drenching crowds with water. From the walls of Concourse House next to Lime St Station, the spider made its way through the city, from the Echo Arena, to the Albert Docks, from the Cunard Building to Castle Street, Lord Street and Ranelagh Place. At the end of five unforgettable days, the spider vanished whilst making its way through the Queensway Tunnel, never to be seen again. La Machine brought hundreds of thousands of people out onto the streets to share in an extraordinary moment.




Artist Profile
La Machine
La Machine is a collaborative company led by François Delarozière.
The often obscure and absurd world of La Machine has dazzled audiences with its magnitude and magic, turning the everyday into a mechanical dreamland. Formed in Nantes, the company works collaboratively, relying on the skill and imagination of artists, designers and technicians to realise their ambitious vision. Experts in street theatre and artistic interventions in urban spaces, members of La Machine worked on Artichoke's first project, bringing The Sultan's Elephant to London in 2006. La Machine's creations have toured the world and include the giant creatures of Les Machines de l'Île now permanently situated in Nantes; the carousel Le Manège Carré Sénart (The Magical Menagerie) that travelled across Europe to cities including Paris, Madrid, Pilsen and Milton Keynes; and a robotic celebration of the historic relationship between France and China – Long Ma Jing Shen, performed in Calais, Nantes and Beijng.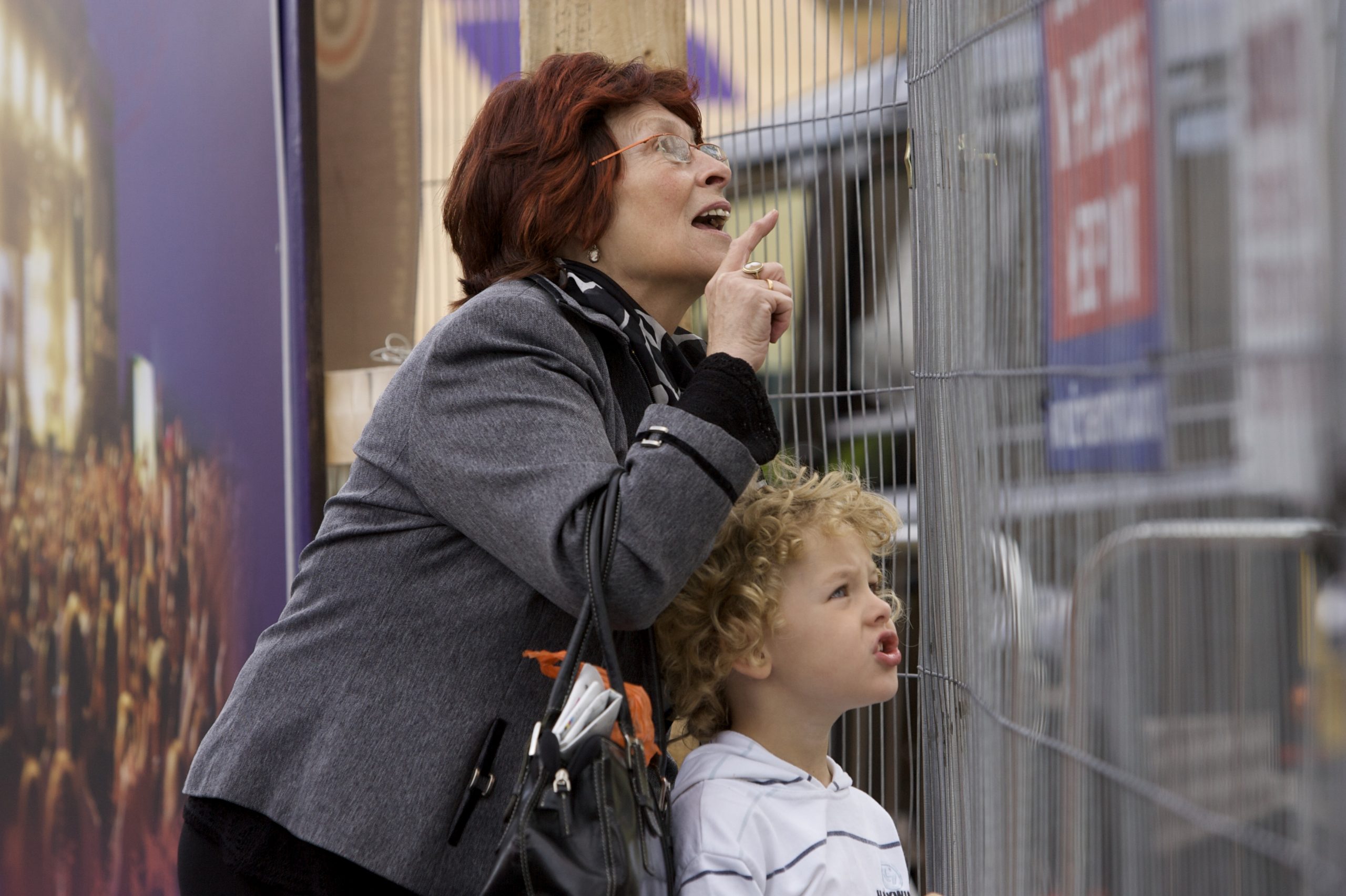 La Machine, La Machine, 2008. Produced by Artichoke in Liverpool for the European Capital of Culture celebrations. Photo by Matthew Andrews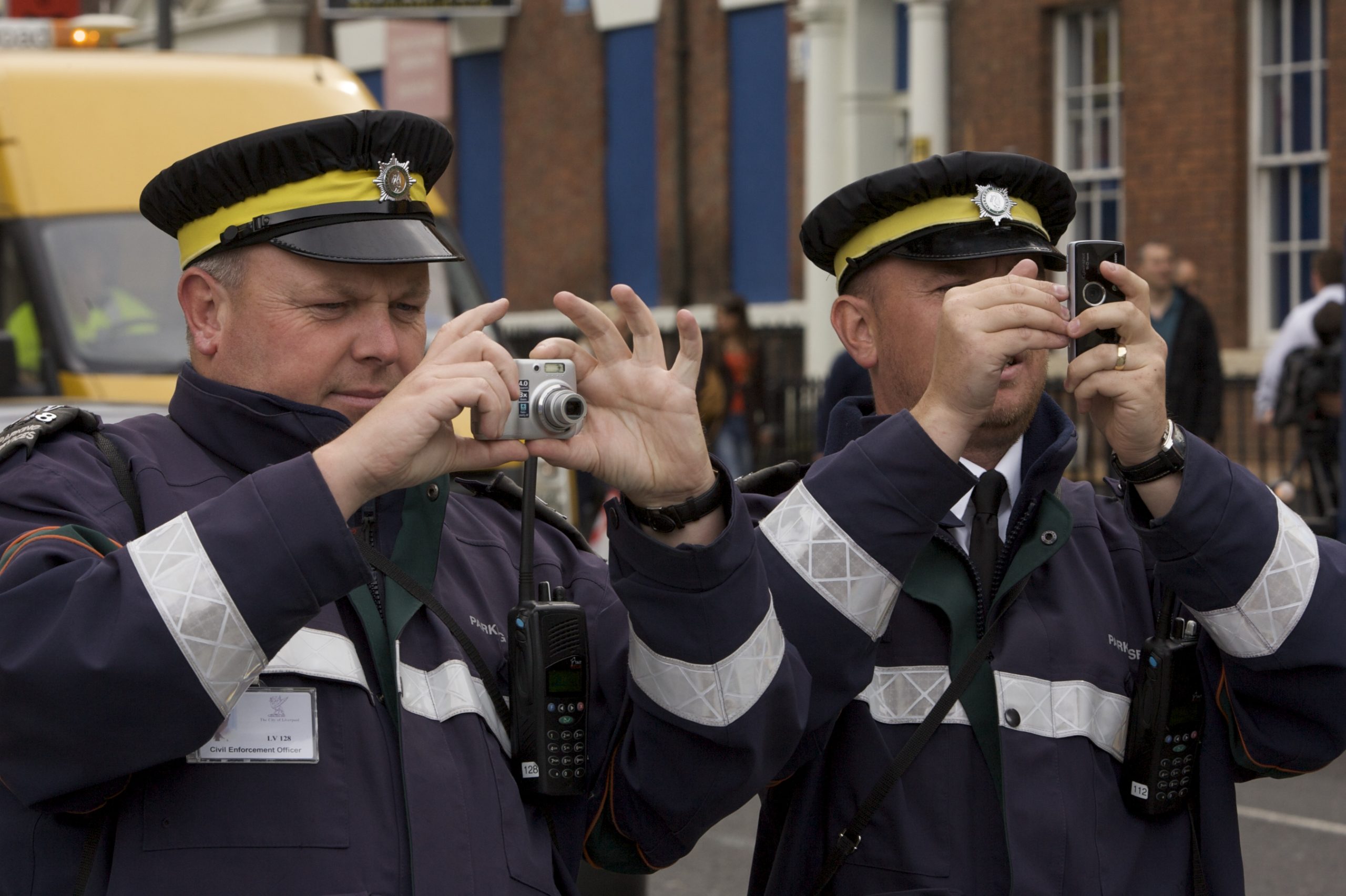 La Machine, La Machine, 2008. Produced by Artichoke in Liverpool for the European Capital of Culture celebrations. Photo by Matthew Andrews