Scroll for more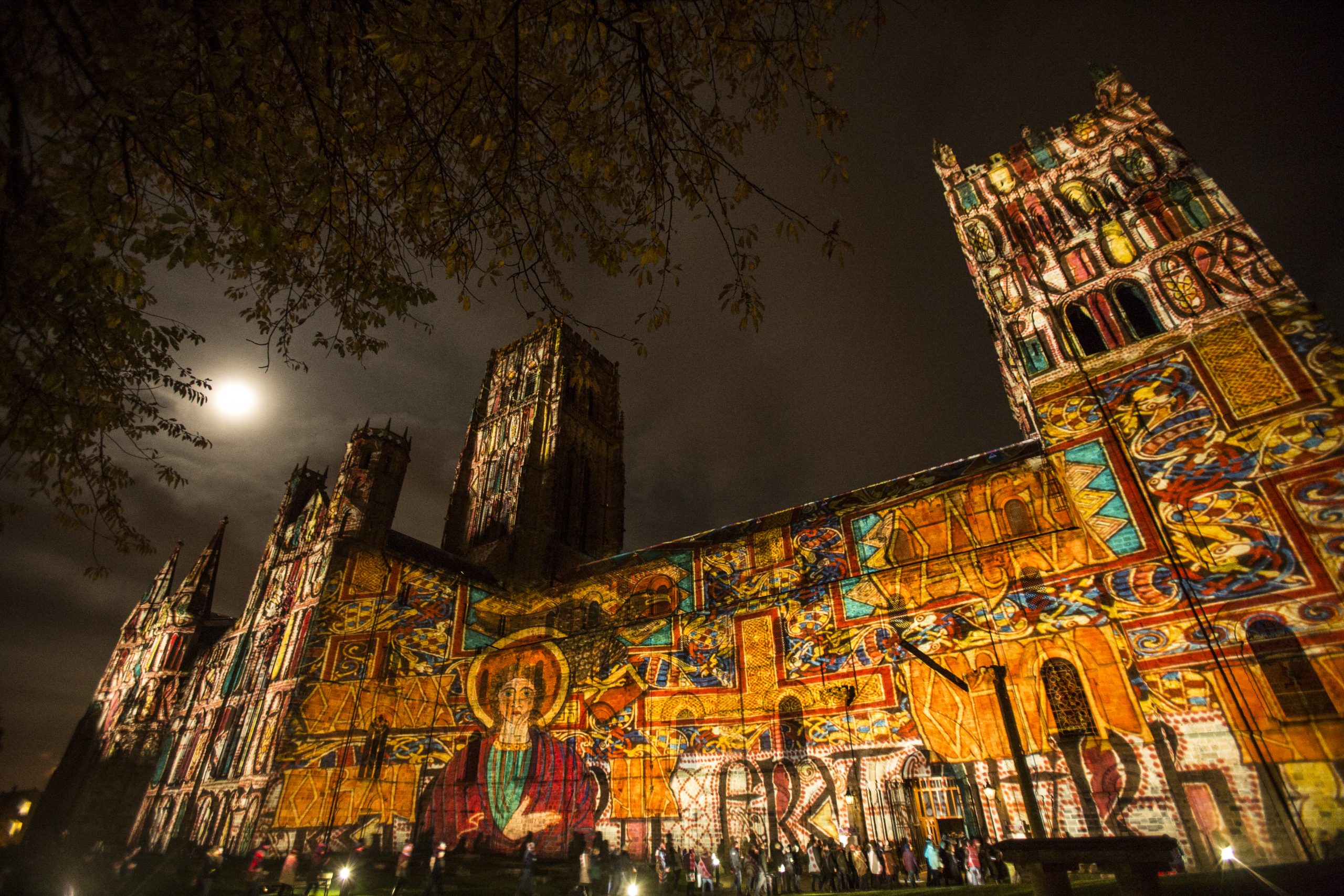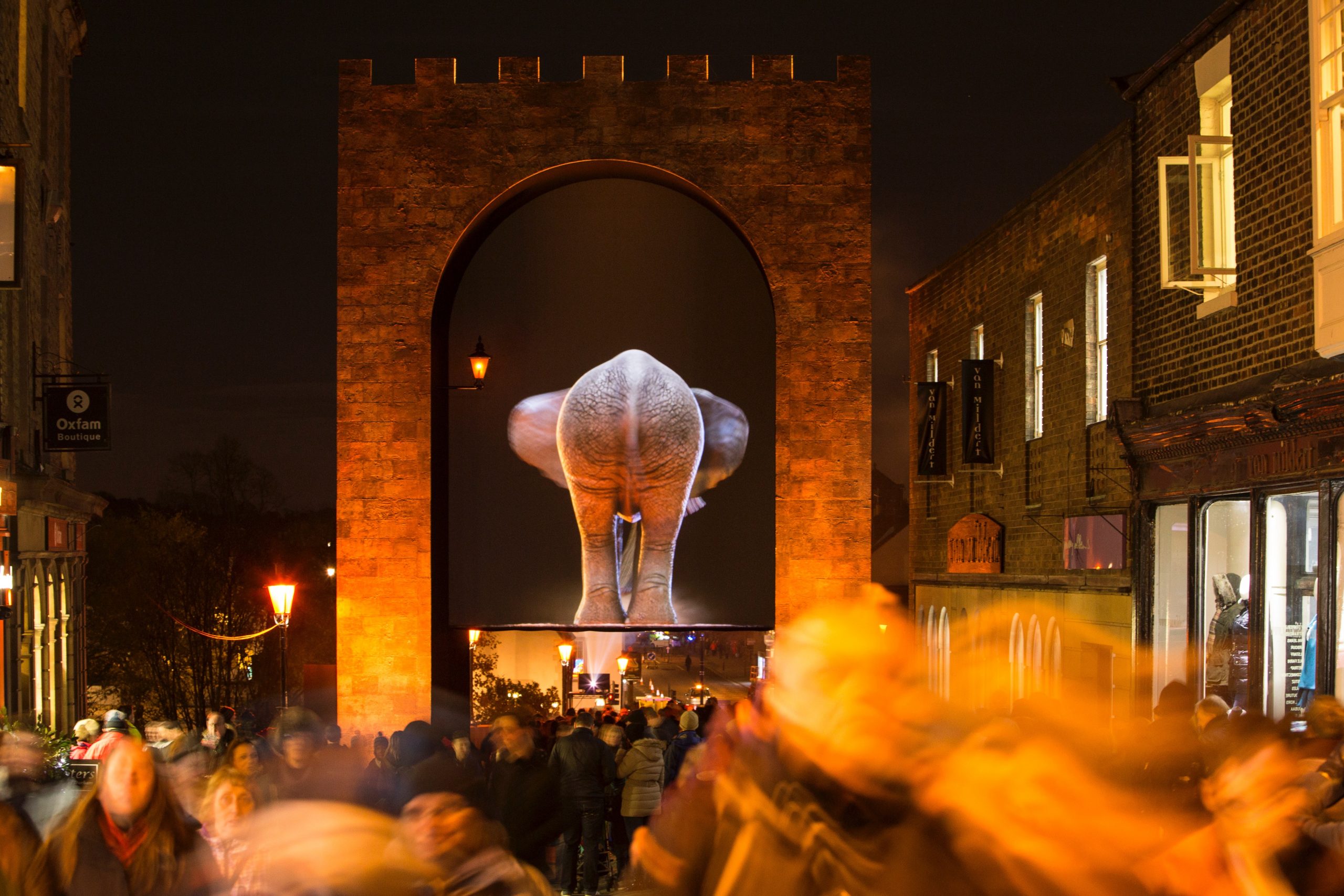 Record crowds attended the third edition of the Lumiere Durham light festival
Commissioned by Durham County Council.
An elephant, a giant sun and flickering fireflies were just some of the installations experienced at the festival.
175,000 people came to the third Lumiere Durham, exploring 27 light installations across the city. There were installations large and small, playful and poignant. This was the year of Elephantastic, a huge, video-mapped projection that trumpeted and stomped on Elvet Bridge, and of Rafael Lozano Hemmer's giant replica of the sun, Solar Equation that hovered above Durham University's Science site.
Celebrating the heritage of Durham Miners Hall, Groupe LAPS' LED stick men Keyframes, rose up from a pile of smouldering coal to dance around the building.
Nathan Coley's large-scale letters, spelling out A Place Beyond Belief in light bulbs were originally taken from the testimony of a New York resident in the wake of 9/11. Leading audiences up Saddler Street to Durham Cathedral the phrase took on a whole new meaning.
Winners of the BRILLIANT competition, where people from the North East are invited to apply with ideas for a light work, were again popular additions to the programme. Sarah Blood's neon bird boxes Sanctuary filled St Oswald's Churchyard with birdsong; Twist Design's Stained Glass Cars gave a new lease of life to three Robin Reliants and Beth J. Ross' handwritten neon lettering I Haven't Changed my Mind in 1000 Years showed the continuing relevance of 11th century proverbs.
Atsara's [M]ondes filled the inside of Durham Cathedral with delicate fire-fly like projections that spun and darted through the darkness.
Over four evenings, audiences enjoyed these installations and many more, once again braving the cold night to enjoy a sprinkling of Artichoke winter magic.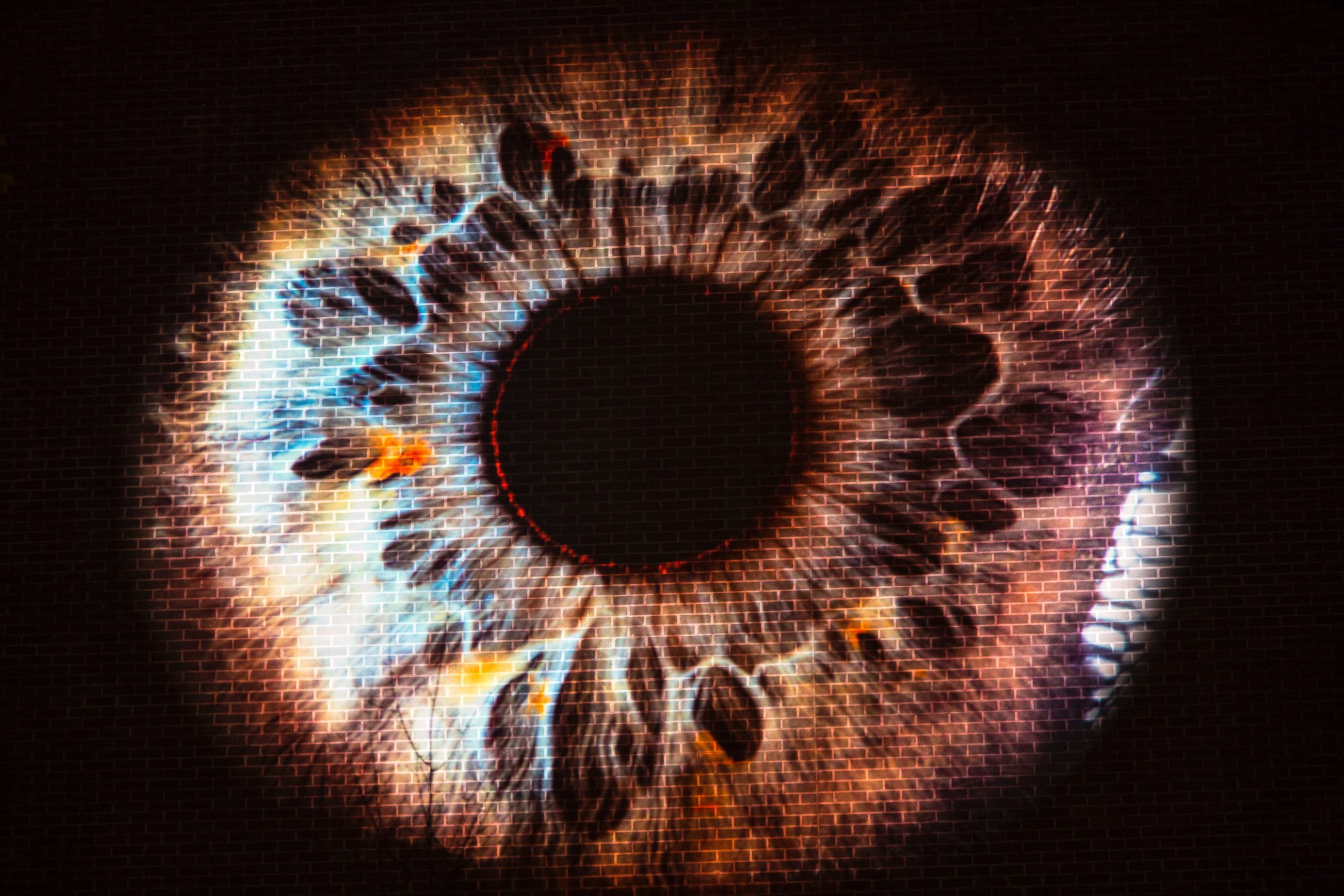 I, Gina Czarnecki. Developed in collaboration with Professor John Girkin and Cristiana Cavina-Pratesi, produced by Forma. Supported by a Wellcome Trust Arts Award and Durham University. Originally commissioned by Artichoke for Lumiere Durham 2013. Photo by Matthew Andrews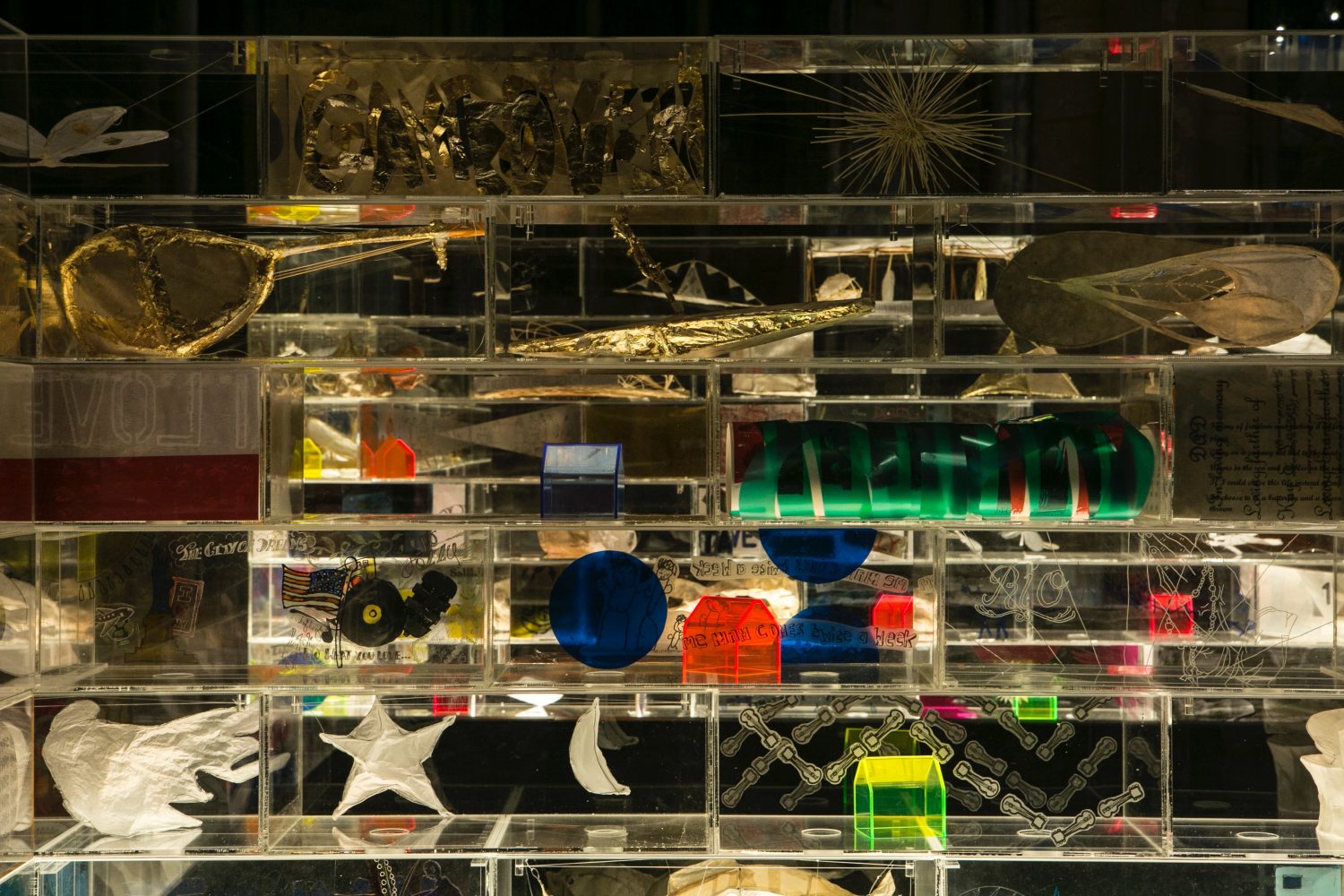 The Other Side of the Wall
60 offenders from County Durham's three prisons and one Young Offenders Institution collaborated with families and artists to fill two Perspex boxes each, simultaneously exploring their past and their future. The Other Side of the Wall was displayed in Durham Cathedral during the festival.
Litre of Light
It's hard to imagine, but for many people around the world, electricity is an unaffordable resource. Led by Ilac Diaz and his charity My Shelter Foundation, Litre of Light brings sustainable lighting solutions to communities around the world. Using technology originally developed at MIT, a plastic bottle filled with water and drops of bleach can provide light to shack dwellings by refracting sunlight.
Working in collaboration with artist Mick Stephenson, the Litre of Light installation at Lumiere Durham highlighted this innovative approach. Filled with bottles decorated by local schoolchildren, the installation at Walkergate was a popular addition to the festival.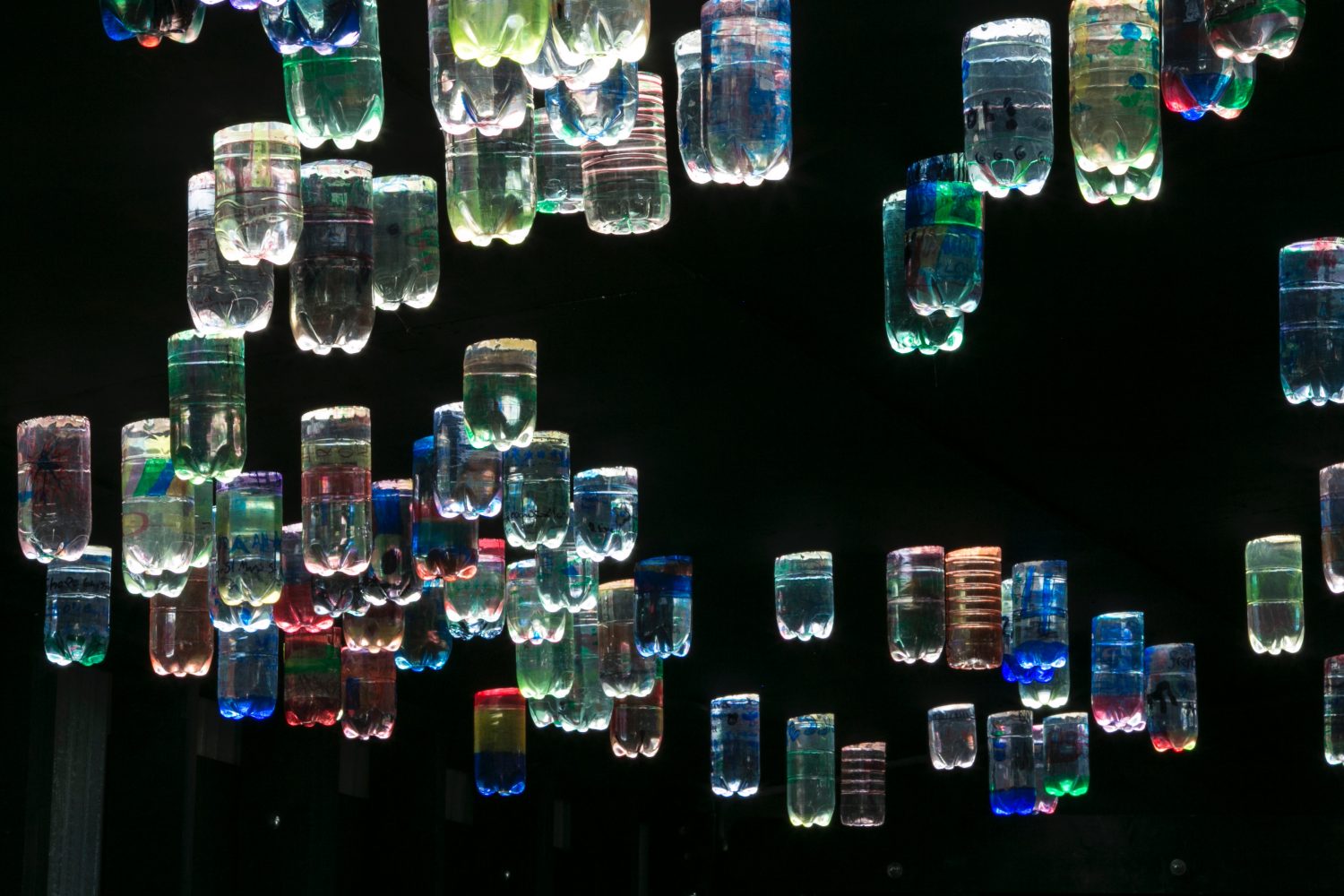 End Over End - Milburngate Site End Over End​, Lucy McDonnell. Lumiere​ Durham 2019, produced by Artichoke.