Scroll for more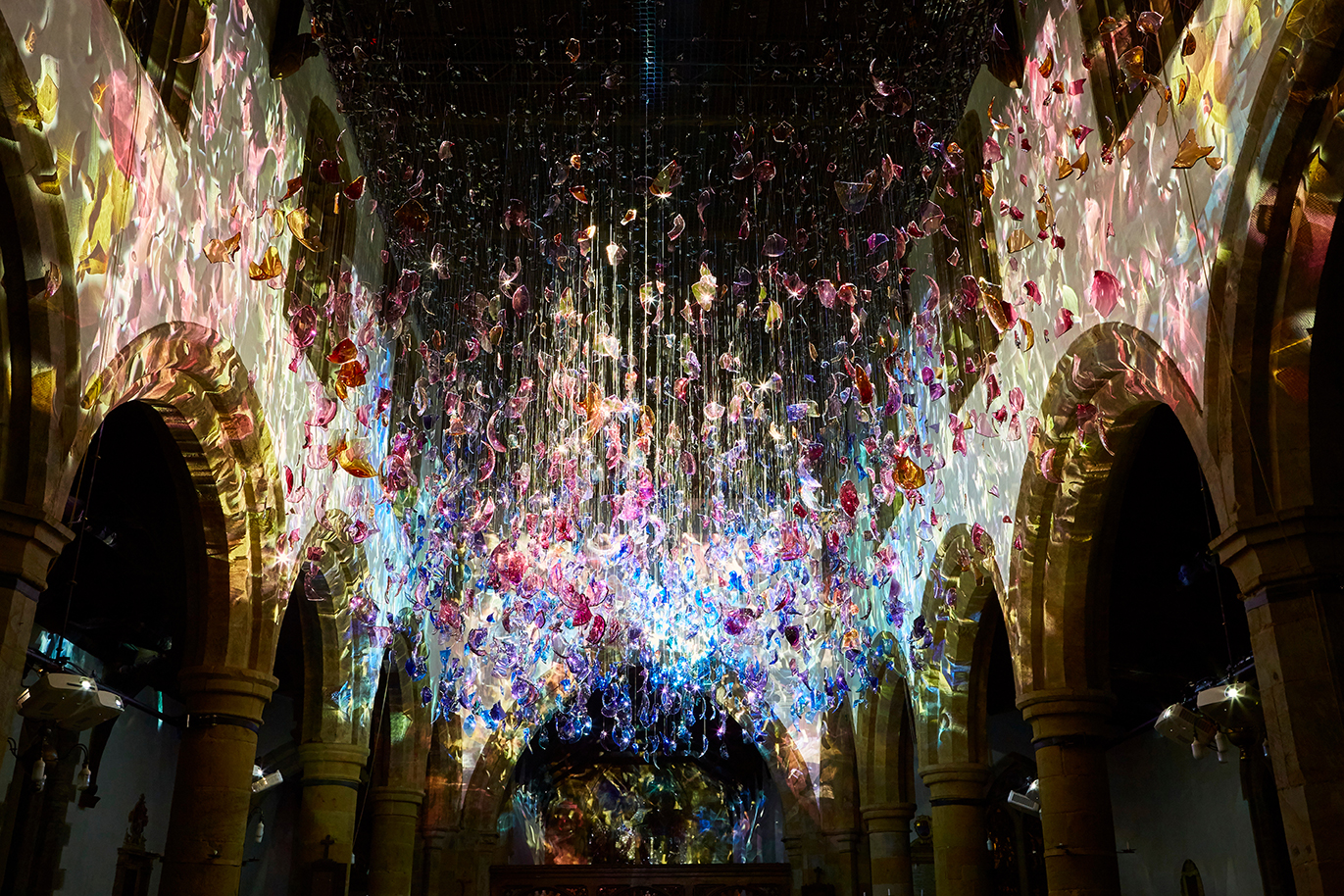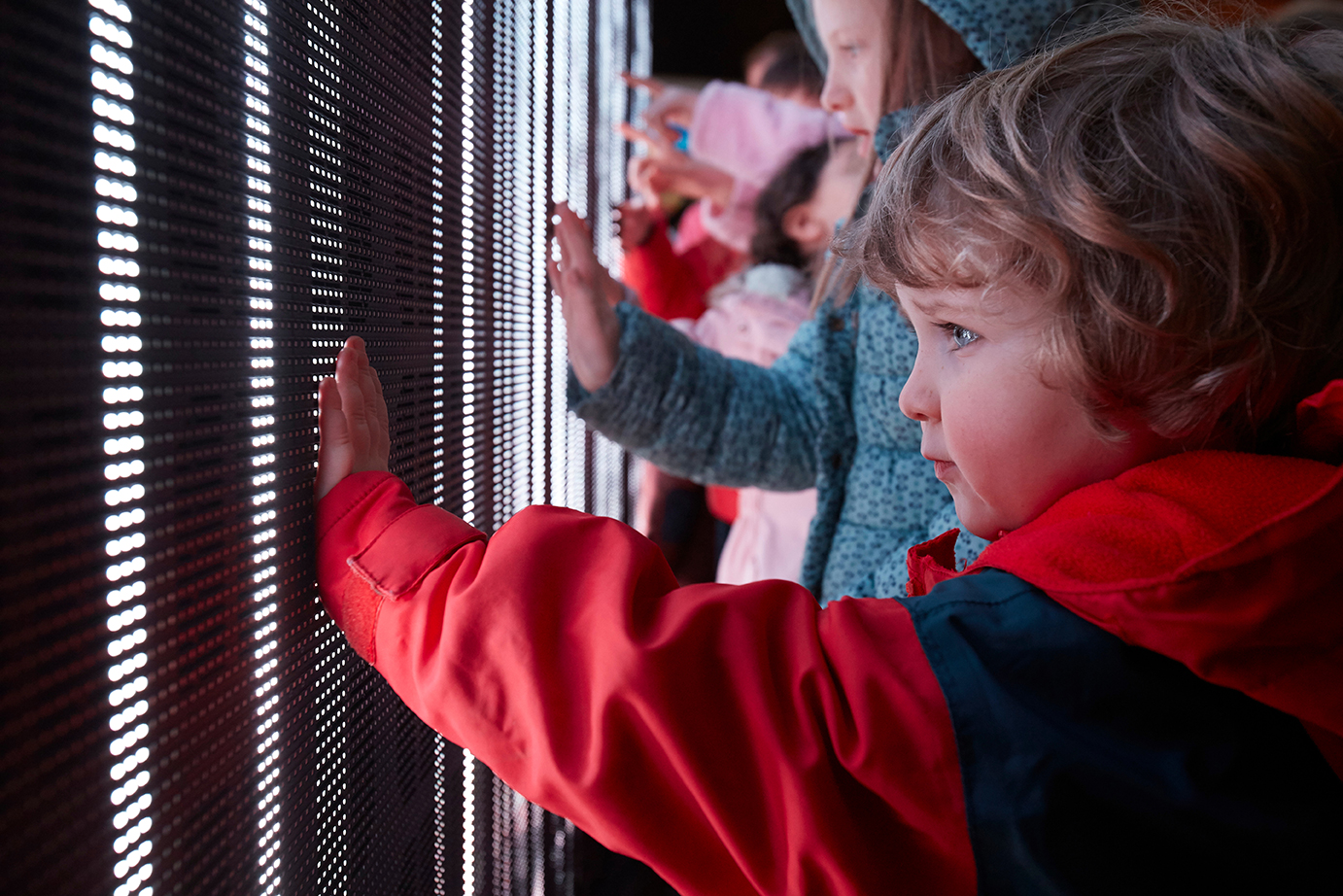 Back in Durham for the fifth time
Commissioned by Durham County Council.
Artists from around the world illuminated the city in delightful and unexpected ways, with a series of light installations to explore.
Over 240,000 people visited Lumiere 2017 over the four nights of the festival, many of whom explored the outer reaches of the footprint to discover some of the most popular artworks such as What Matters, Cosmic Architecture, and For The Birds.
Since its inception in 2009, Lumiere has transformed Durham City into a nocturnal art gallery every two years. For the 2017 edition, 29 spectacular artworks and installations created an illuminated trail right across the city. Iconic Durham landmarks were amongst the sites transformed by art, including the city's historic Cathedral which Spanish artist Pablo Valbuena turned into a vast synchronised artwork of sound and light. The beautiful Miners' Hall at Redhills was brought to life by an exciting 3-D video-mapped piece by Shared Space & Light, featuring real-life stories from the workers in the police, fire and health services. Visitor favourites included the mesmerising Frequencies by Finnish artist Kari Kola, that stretched along the Riverside under the Cathedral up to Durham Castle and For The Birds in Durham University's Botanic Garden, an enchanting collection of more than twenty light and sound installations inspired by birdlife.
Families enjoyed the interactive installations at Walkergate, Prince Bishops Shopping Centre and Millennium Place, where hundreds tweeted their "love" for Lumiere in response to Aidan Moesby's periodic table of emotions: Sagacity. At Milburngate, the vast kinetic fire installation, Fire Tornado by Ivo Schoofs drew enthusiastic crowds, whilst others contemplated quieter more serene works, such as Drawn in Light at Elvet Bridge, What Matters at St Oswald's, and White Line by Adam Frelin, a deceptively simple installation that elegantly retraced a former bridge over the River Wear.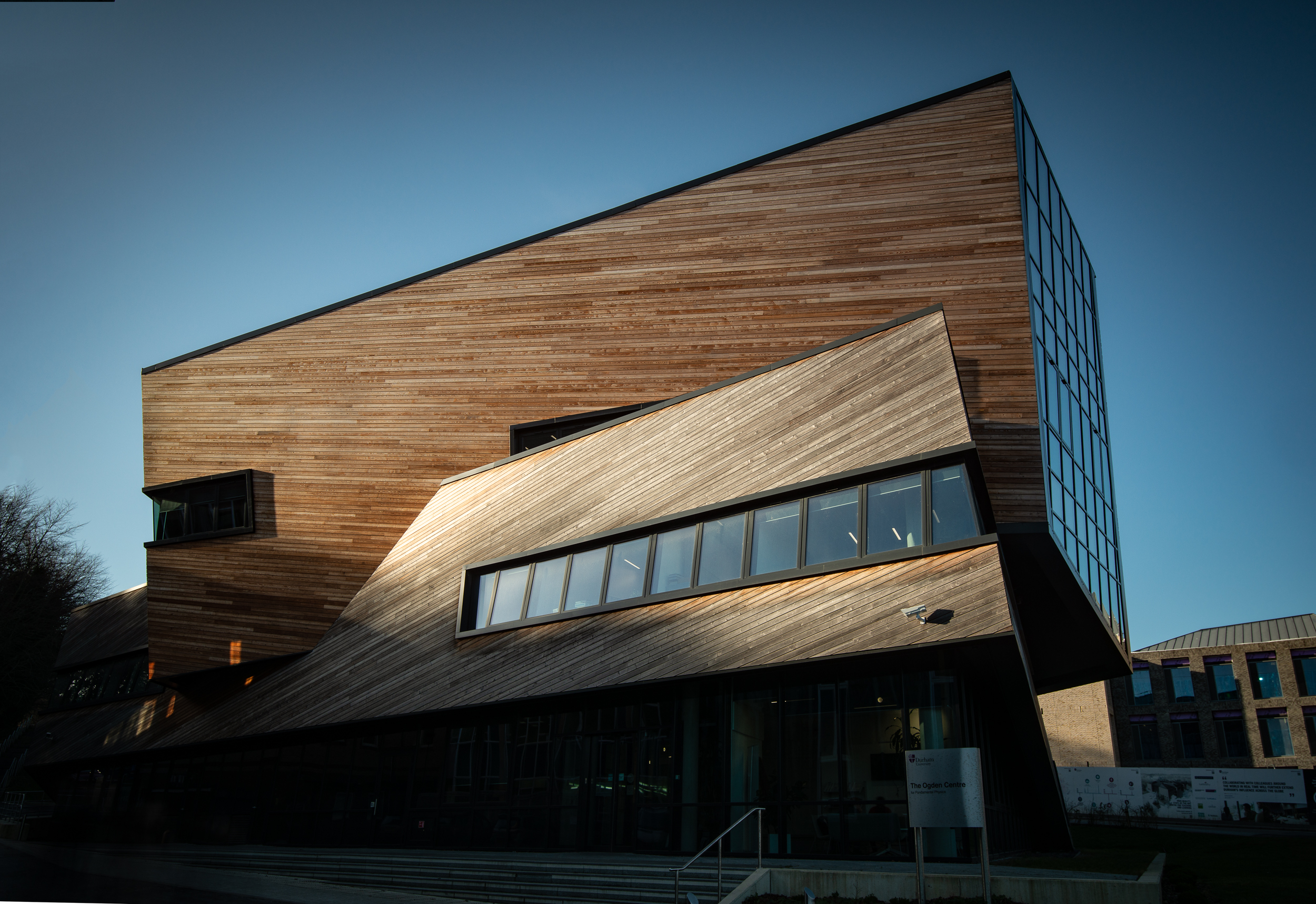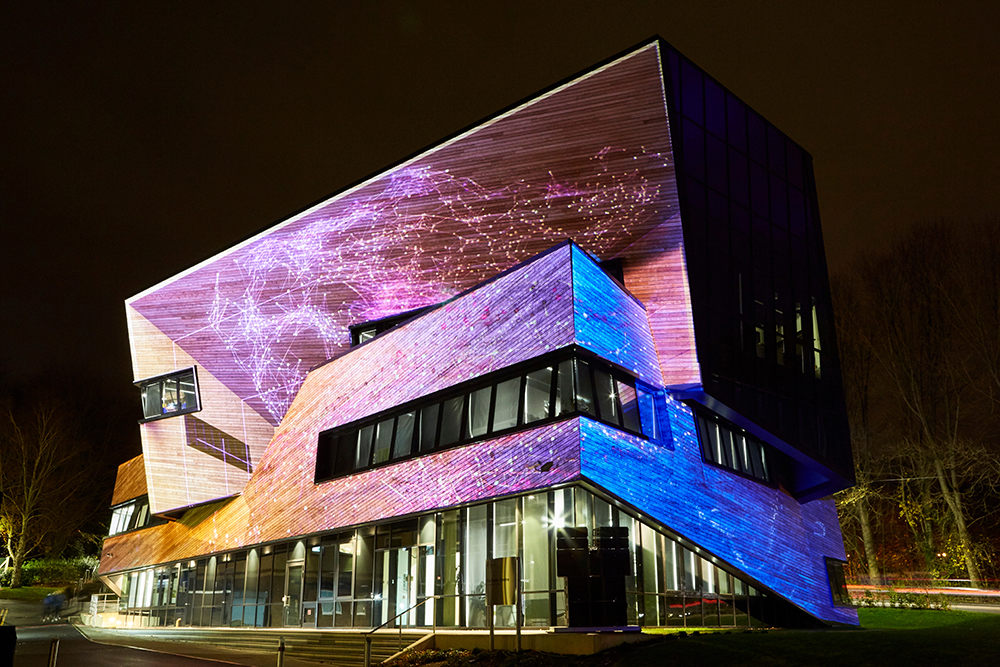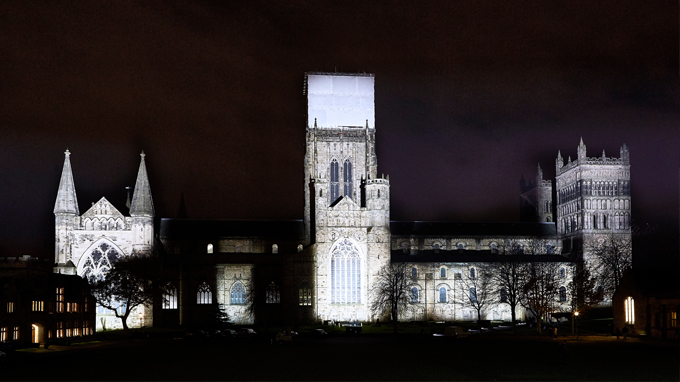 The programme also had a strong international element once again, with artists from around the world, including the United States and Canada, Spain, Holland, Sweden, Finland, as well as the UK.
In his first UK commission, Spanish artist, Pablo Valbuena transformed the interior and exterior of Durham's world famous Cathedral with Methods. Inspired by the tradition of English change-ringing, which dates back to the 17th century, Methods live bellringing triggered lights in time to the sequence. Led by Durham Cathedral's Bell Major, Christopher Crabtree, 60 bell-ringers from the North East and beyond performed live for six hours each night of the festival.
Fire Tornado by Ivo Schoofs
Fire reveals nature in all its destructive glory
Artist Ivo Schoofs once saw a tornado rage through a forest fire, spectacularly elevating the blaze to new heights. Inspired by that vision he was moved to replicate the effect in controlled conditions. As with our own bonfires, Fire Tornado brings us close to the elements, banishing the wintry darkness through both heat and light.
Local people and local artists
Volunteers from the Chester-le-Street Area Action Partnership joined others in helping to plant a field of over 15,000 illuminated stems for Rami Bebawi's Entre les rangs in the Cathedral Cloister. More than 70 local public-service workers, from firefighters and refuse workers to teachers and police officers, were filmed for The Common Good, at the Miners' Hall at Redhills. British artist Hannah Fox collected the digital data of 66 local volunteers aged 5 to 78, video-mapping their facial expressions to create Our Moon, a moon face that watched over the city from the walls of Durham Castle, ageing with each festival night.
The BRILLIANT commission showcased the talent of five local artists, including Aidan Moesby, Chris Plant and Amy Welch, who took patterns within Durham Cathedral for her inspiration. Emma Boyes' creation at Durham railway station drew on the heritage of the North East while Finola Finn suspended a throbbing red heart inside The Count's House exploring ideas of the self.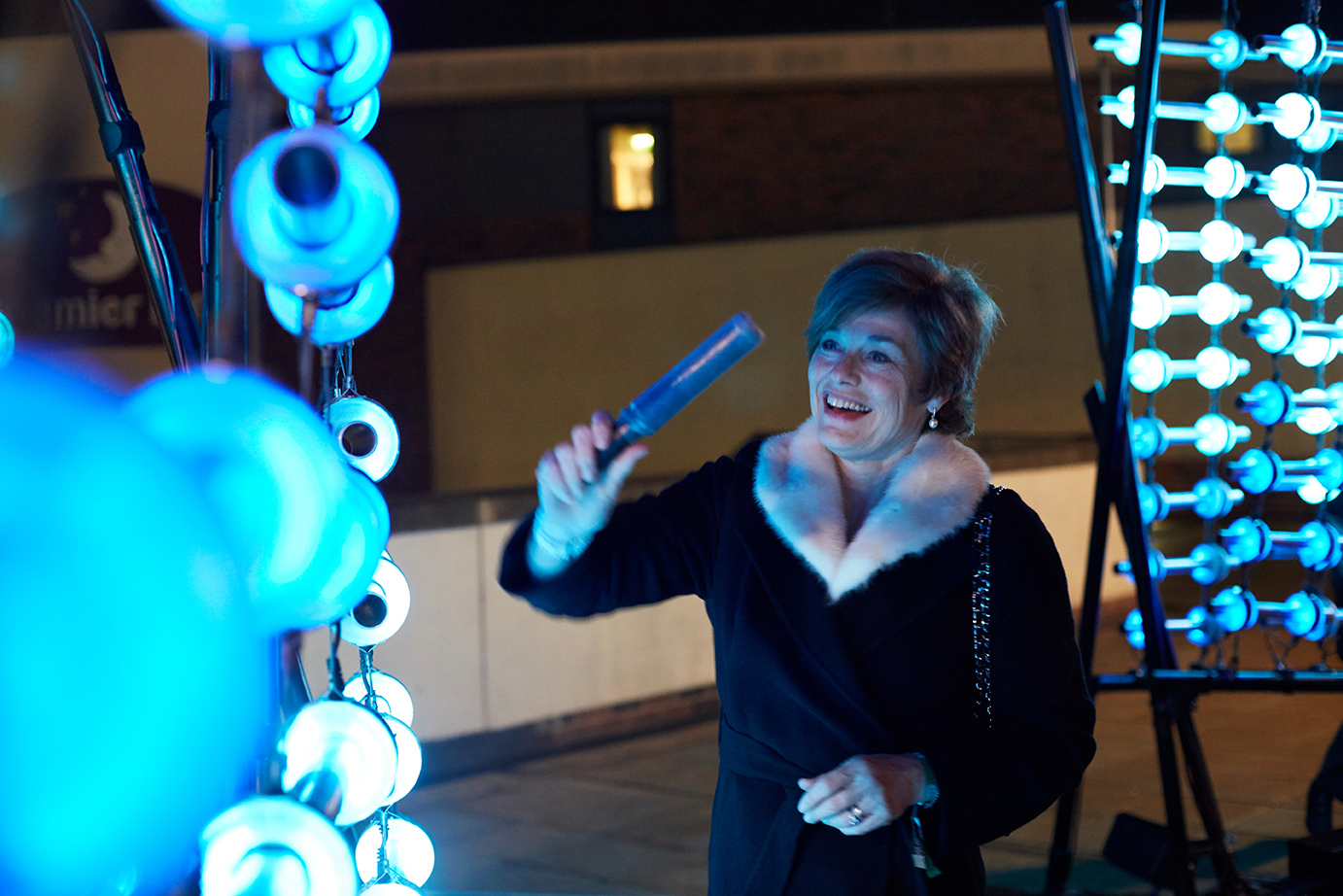 Illumaphonium, Michael Davis, Lumiere Durham 2017. Produced by Artichoke. Photo by Matthew Andrews
What Matters
Thousands of pieces of glass suspended high like a shattered star.
What Matters consisted of two immersive light and glass installation. Inside St Oswald's Church, thousands of hand-blown glass pieces depicted the birth of light in the universe. In the churchyard, pieces appeared to have joined to form glass bubbles. They hovered in clusters, appearing to be suspended in space amongst the trees.
A collaboration between the Institute for Computational Cosmology, Durham University, students at the University of Sunderland and the Sunderland Glass Centre.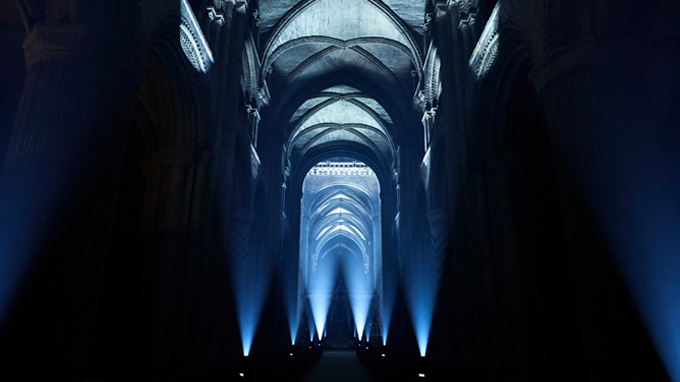 Methods, Pablo Valbuena, Lumiere Durham 2017. Produced by Artichoke. Photo by Matthew Andrews
For the Birds
Explore a wild, avian landscape
For the Birds invites visitors on an immersive journey through a woodland filled with over 20 light and sound installations inspired by the delicate beauty of birds. This hidden gem premiered at the RSPB reserve in Ynys Hir in Mid Wales and was a firm favourite with Lumiere visitors in 2017. For the Birds returns for the festival's 10th anniversary edition. Venture outside the city centre to experience a nocturnal adventure in the wilderness of Durham University's Botanic Gardens.