Scroll for more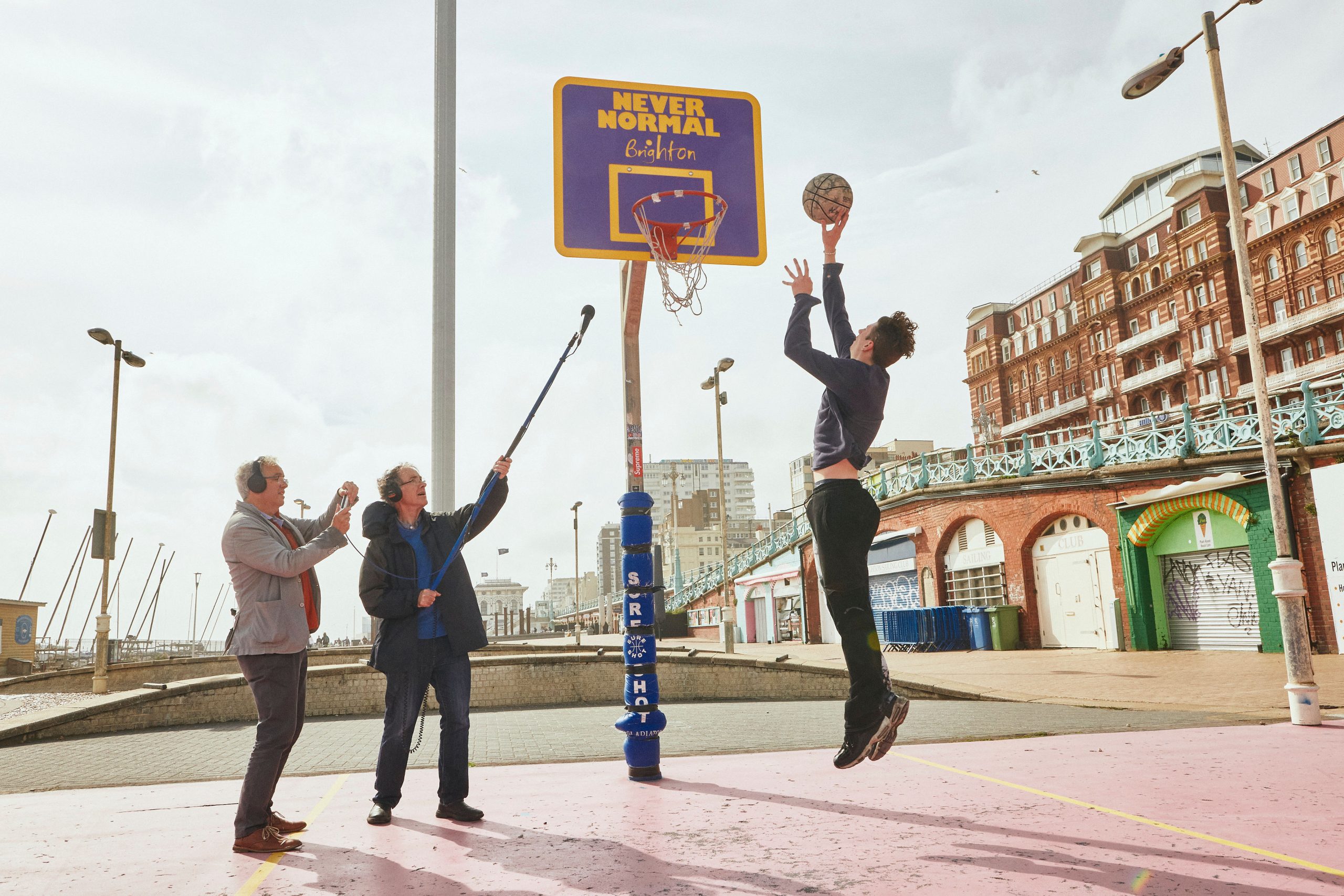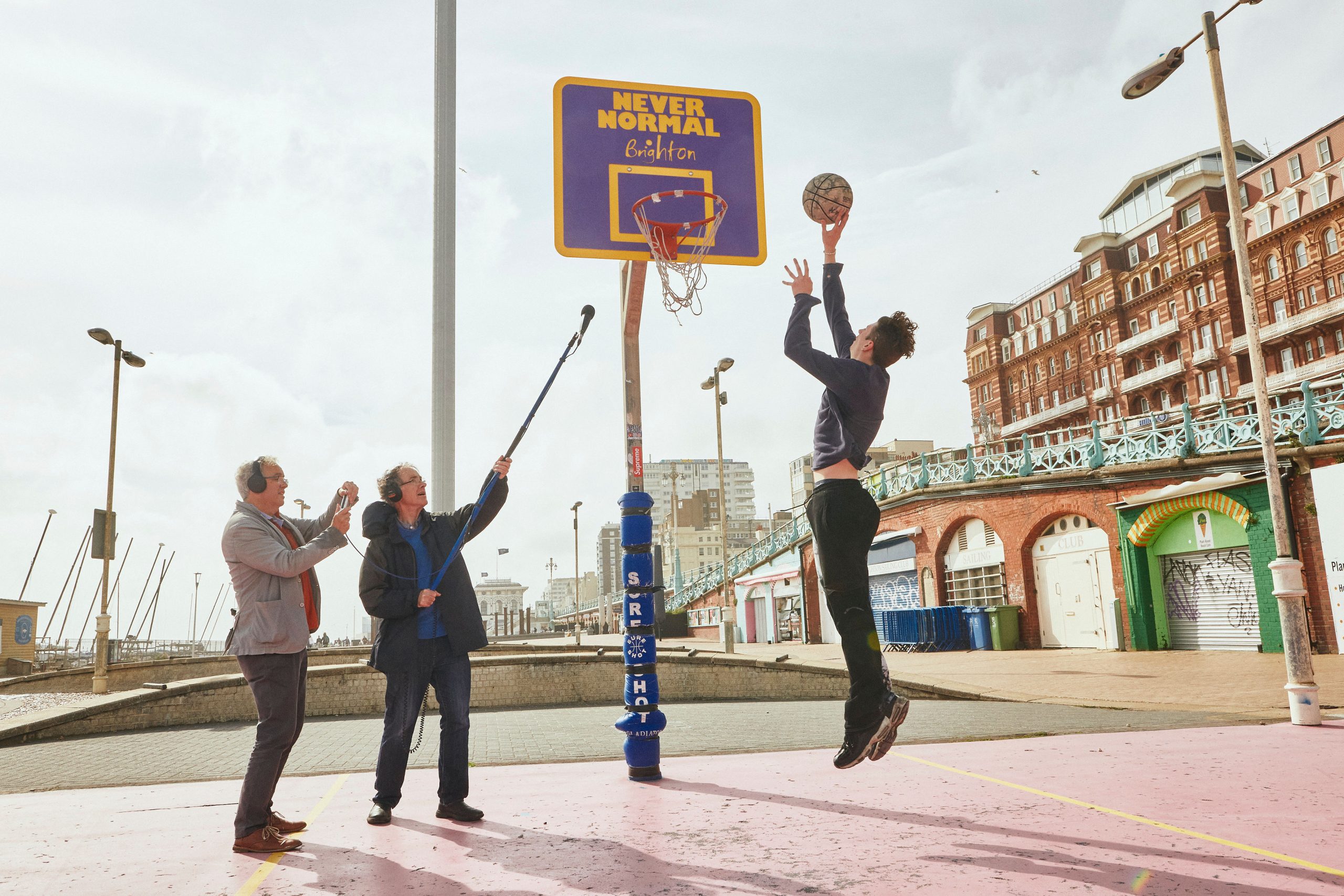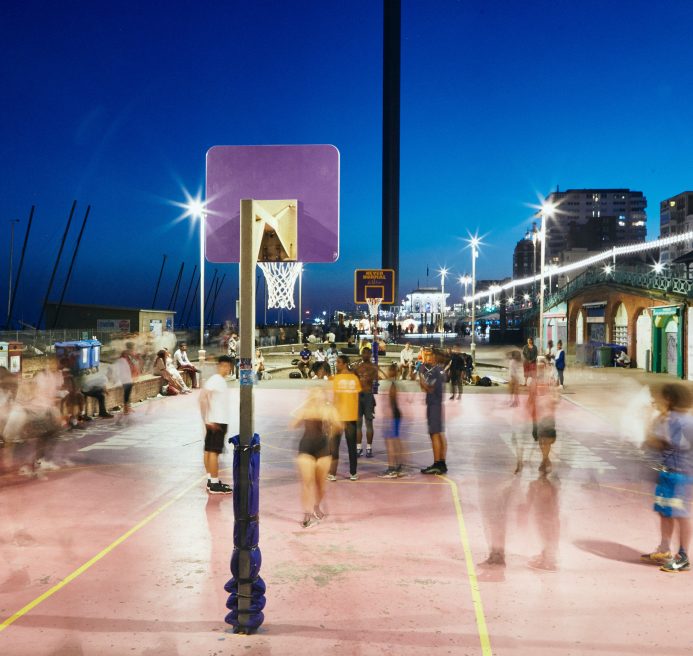 A sound installation at Brighton Basketball Court
Ready to Drop played on loop on the empty court from 22:00 – 10:00 for seven nights, filling the air with ghostly echoes of the previous day.
Conceived and created by Orlando Gough and John Del 'Nero
Featuring the voices of Rebecca Askew and Phil Minton
Sound Engineering by Sebastian Frost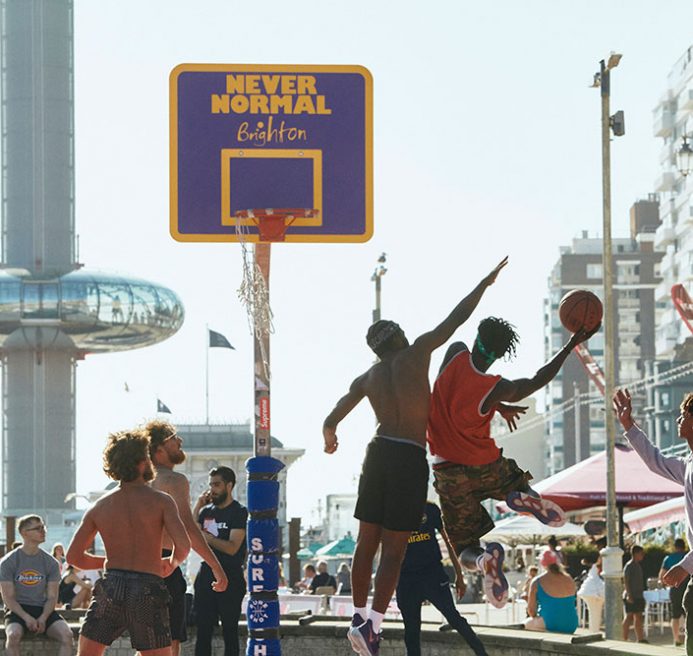 Designed for casual encounters and quiet engagement, Ready to Drop melds the urban bustle with the wash of nature, gently displacing the sounds of the night with echoes of the day
Ready to Drop ran from after dark until mid-morning, surprising local night owls and the early swim and breakfast crowd alongside sound art aficionados and the casual passers-by. Inspired by the thousand twangling instruments that hummed around Caliban's ears in The Tempest, the piece captures the daytime bustle of Brighton Beach basketball court. 
Whilst walking together through Gough's hometown last year, the two were struck by the energy, joy, competition, and communication of the court and its users, from basketball players to roller skaters.  Ready to Drop is their response to this poetry in sound, field recordings of the collective sounds made by people at play on the basketball court and those of the adjacent dingy stand, the wind and the sea, combined with original composition. 
You can find out more about Ready to Drop and listen to interviews with the creatives and participants via the Artichoke guide on the Bloomberg Connects app. 
Scroll down to listen to the special stereo edition of the soundscape in full.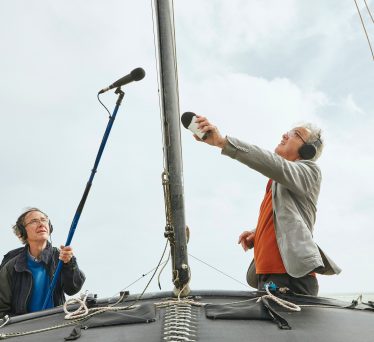 John Del' Nero and Mike Furness recording dinghies. Ready to Drop, conceived and created by Orlando Gough and John Del 'Nero, Brighton Basketball Court, August 2021. Photo by Matthew Andrews