Scroll for more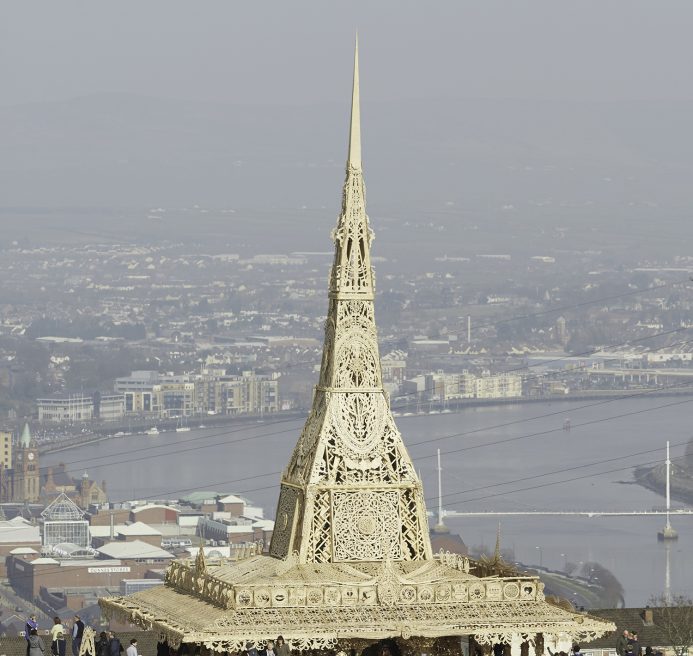 Built to Burn. Designed to Heal
An extraordinary artwork by David Best
21 – 28 May 2022
Produced by Artichoke, in association with Imagineer
Supported by Nuneaton & Bedworth Borough Council, Warwickshire County Council, DCMS Culture Recovery Fund and Royal Shakespeare Company
Visit sanctuary-event.com to find out more
Sanctuary will offer a moment to remember our loved ones and act as a beacon of hope to mark the rebirth, recovery and regeneration of the whole community.
In May 2022, a unique public memorial will be built in Nuneaton & Bedworth, birthplace of George Eliot and home to the country's largest Armistice Day Parade. Sanctuary will stand as an unforgettable temporary structure and space of healing, built by the local community to commemorate the nation's loss during Covid. Artichoke, the UK's leading producers of extraordinary live events, will bring their unique approach to public art to the region, inviting people to come together in the spirit of remembrance and hope.
Delivered in association with Coventry-based company Imagineer, the producers are calling for local people who want to get involved, meet new people and learn new skills, both for the build and for the event itself. Sanctuary will bring people together from across the area and provide opportunities for employment and training, working through community groups and local partners. 
Through Artichoke's continuing partnership with American artist David Best, local people will work with Best and his crew to build an intricately carved wooden structure in the Miners' Welfare Park in Bedworth, "the town that never forgets". Best is known for his soaring temples, built at Burning Man and elsewhere, quiet places for contemplation and reconciliation. Sanctuary will stand open to all for seven days from 21-28 May, offering a space to remember those we have lost and everyone impacted by Covid. A spectacular finale event on Saturday 28 May will cement Sanctuary as a beacon of hope to mark the rebirth, recovery and regeneration of the whole community.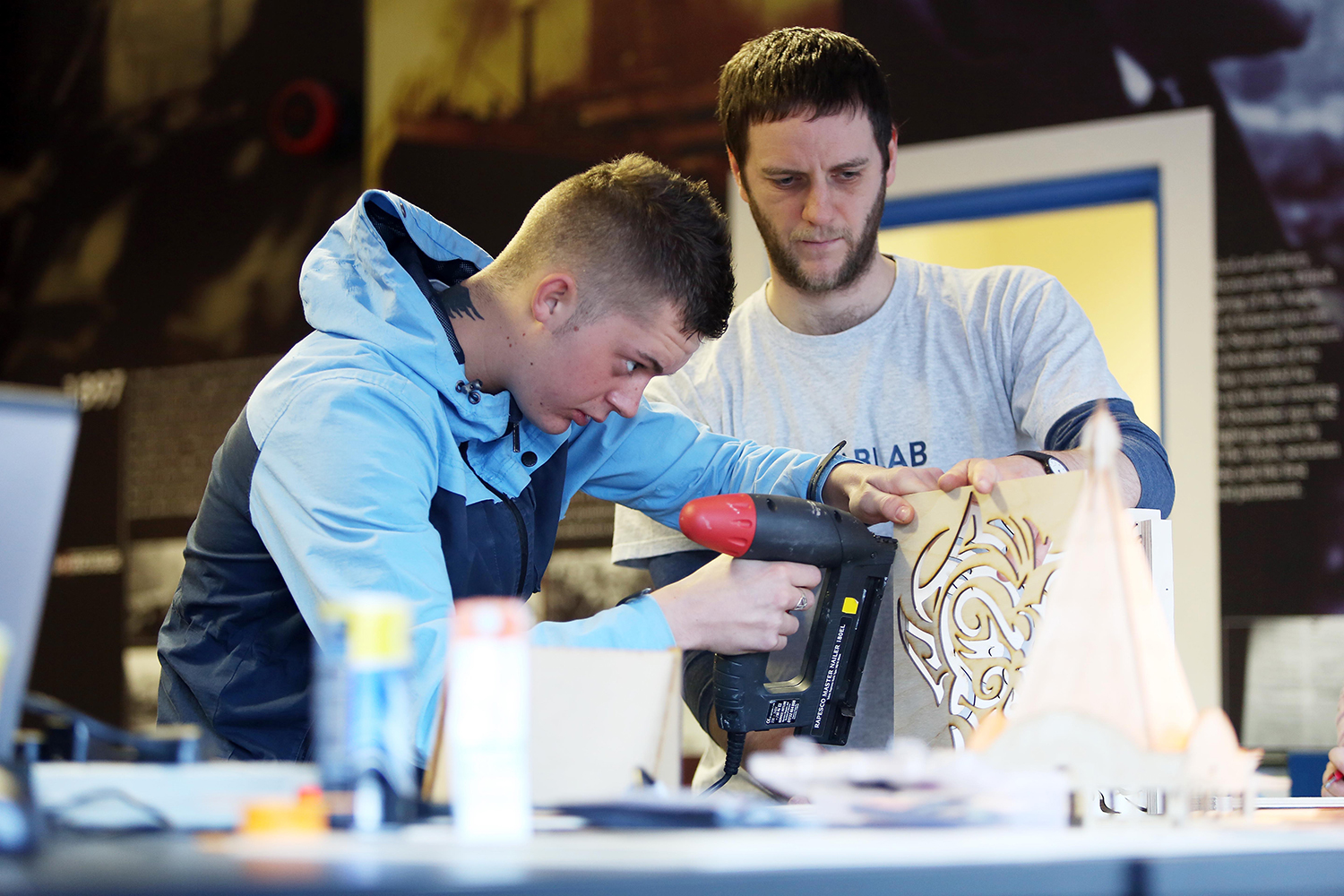 Do you want to get involved in creating something spectacular? 
Do you want to meet new people and gain new skills? Are you interested in giving something back to your community? 
We are looking for local people from a range of different backgrounds to assist with the construction, decoration and management of the structure and have both volunteer and paid roles available. 
Sanctuary Guardians, starting 21 May
Complete our Guardian Form if you'd like to volunteer to become a Guardian, orientating visitors to Sanctuary when it is open to the public. 
Sanctuary Build Participants, starting 5 – 19 May
If you'd like to get involved in the build and learn new skills in the process, complete our Build Participant Application Form.
Click here to find out more about the roles available.
We are very happy to answer any questions. If you need any further information about these opportunities, please get in touch with Maeve McDonnell: 
Email: maeve.mcdonnell@artichoke.uk.com
Call or WhatsApp: 07511776552
Support
Sanctuary is produced by Artichoke in association with Imagineer, is supported by Nuneaton & Bedworth Borough Council, Warwickshire County Council, and the DCMS Culture Recovery Fund.
Sanctuary is seeking local businesses who want to play their part by supporting this once-in-a-generation opportunity. The Sanctuary Business Club starts from £500 + VAT and offers a range of benefits in return. Whether your company is looking to engage employees, boost your profile, or are simply a champion for everything Nuneaton & Bedworth has to offer, there is a package for you.
Get in touch with Ma'ayan Plane, Deputy Development Director at Artichoke to find out more: 
Ma'ayan.Plane@artichoke.uk.com
07909754098
"This past year and a half has not been easy for anyone. We have faced terrible tragedy and great loss. I believe in the power of collaboration and community, that by recognising pain and sadness, and laying down our burdens, we can face the future from a place of hope and renewal. That's what I hope Sanctuary will bring to the people of Nuneaton & Bedworth, the West Midlands and everyone who makes the journey here."  
– Artist, David Best
Sustainability
Artichoke is committed to addressing the environmental challenges that we now face and reducing the environmental impact of all our events and operations. Since 2013, Artichoke has submitted an online annual report to Julie's Bicycle as part of our ongoing commitment to monitoring and reviewing the environmental impact of our events and office activities. Artichoke is now also signed up to the Vision 2025 Pledge for a Greener Festival.
For Sanctuary our green action plan will set and achieve high targets for excellent outcomes in terms of the energy, waste and environmental impact of the project. From ensuring that the project leaves no trace, to investigating longer-term reforestation plans, Sanctuary is committed to being as environmentally sustainable as possible, and to contributing to the UN sustainability goals for People, Planet and Prosperity through working with the local community.