Scroll for more

Gender, disability, home, nationhood, environment, mental health, industrialisation and social injustice
My hope for Season 2 is that by sharing the challenges that face us all, we can feel more able to cope. I hope we can raise spirits, of course. And also raise the magnificent spirit of protest.

For me, the artists of Season 2 are saying 'we're mad as hell and we're not going to take it anymore'. You might be feeling the same way.

~ Martin Firrell, Creative Director ~
Can artists help decode what's going on?
11 timely and powerful artworks responded to the theme 'The State We're In' on thousands of billboards and outdoor digital screens across the four nations of the UK.
The exhibition 'The State We're In' spanned towns and cities, freely available to millions of people for 4 weeks: from London to Glasgow to Manchester, Southampton and Cardiff. 
Seven artworks were selected from almost 1,300 works submitted to our global, public open call. The Gallery also commissioned four new artworks. The works were created in diverse mediums including photography, illustration, oil painting, collage and digital printing.
The Gallery
is a new kind of cultural institution, a major gallery without walls, created by Artichoke in collaboration with Public Artist
Martin Firrell
. It is the result of a unique partnership with the UK Out-of-Home* industry including the industry leaders, 
Clear Channel
 and 
JCDecaux
. Our mission is to make art accessible through bold and unafraid exhibitions that appear as part of people's daily lives.
*The term Out-of-Home refers to any visual advertising media found outside of the home, including on-street billboards, digital screens, bus-shelters and train stations.






'The State We're In' hit billboards and digital screens all across the UK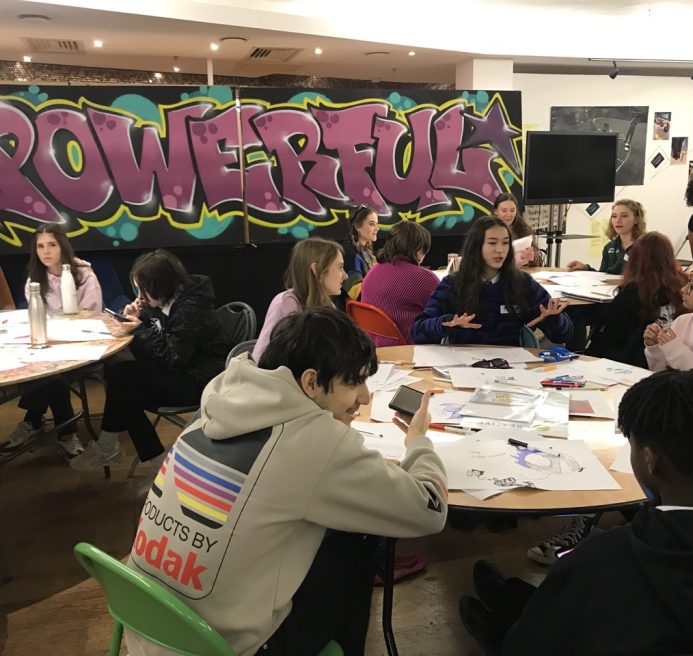 The Gallery is for everyone
Each biannual Gallery season sets out to nurture and develop artists at all levels; giving them a platform and guidance on producing art in the public realm.
Season 2 introduced our new Learning and Participation programme which engaged with young people across the UK. We've been lucky enough to work with young people throughout Northern Ireland and Wales.
This programme highlights the power of art in public space and provides inspiration and guidance for creating your own impactful public artwork.
Learn about the history of art in public space and create your own impactful artwork! Take part with our interactive video: thegallery.org/participation
The Gallery workshops in Cardiff and Belfast
Thank you to our Season 2 partners and supporters
The Gallery is supported by