Scroll for more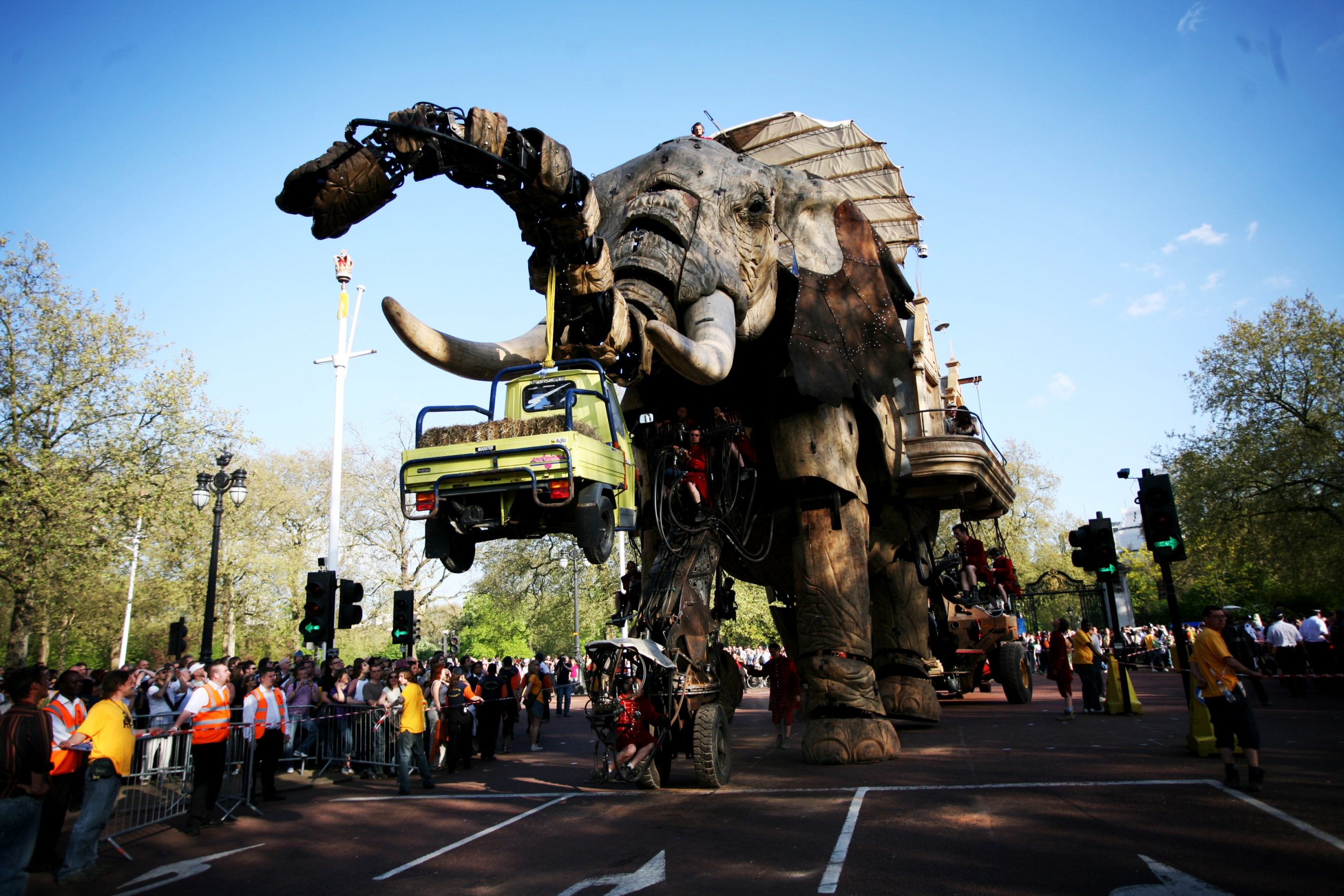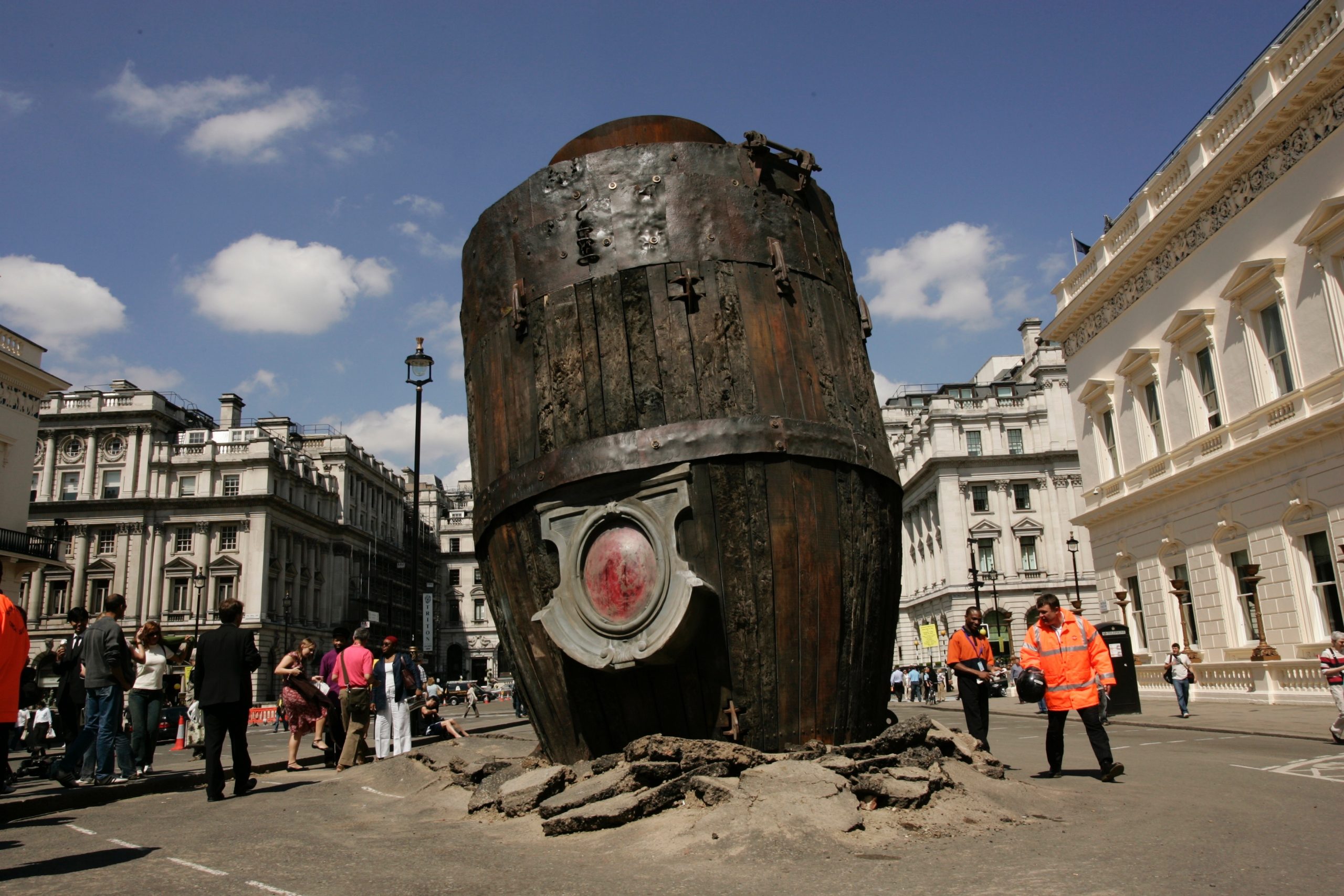 Artichoke's first production invaded central London in 2006
It began, and ended with a rocket
Arriving overnight, appearing to have crash-landed into the middle of the road, there were few clues to what was about to happen. A giant girl and a giant elephant had arrived unannounced for four days of adventures across London.
Artichoke had worked in secret for seven years, planning, convincing and cajoling the public authorities to make the project happen. For the first time, streets normally reserved for state occasions or sporting events were taken over by art. At Trafalgar Square, St James's Park, Horse Guards Parade and Piccadilly, audiences followed the journey of a giant girl and her travelling companions, the Sultan and the Elephant. Along the way they discovered cars that had been 'sewn' into tarmac with a giant needle and waved the girl past as she enjoyed a tour atop a red London bus. They were sprayed with water from the Elephant's trunk. Leaving in the rocket she arrived in after four magical days, the girl finally disappeared in a puff of smoke.
The Sultan's Elephant changed the landscape for outdoor art forever and catapulted Artichoke into the public eye.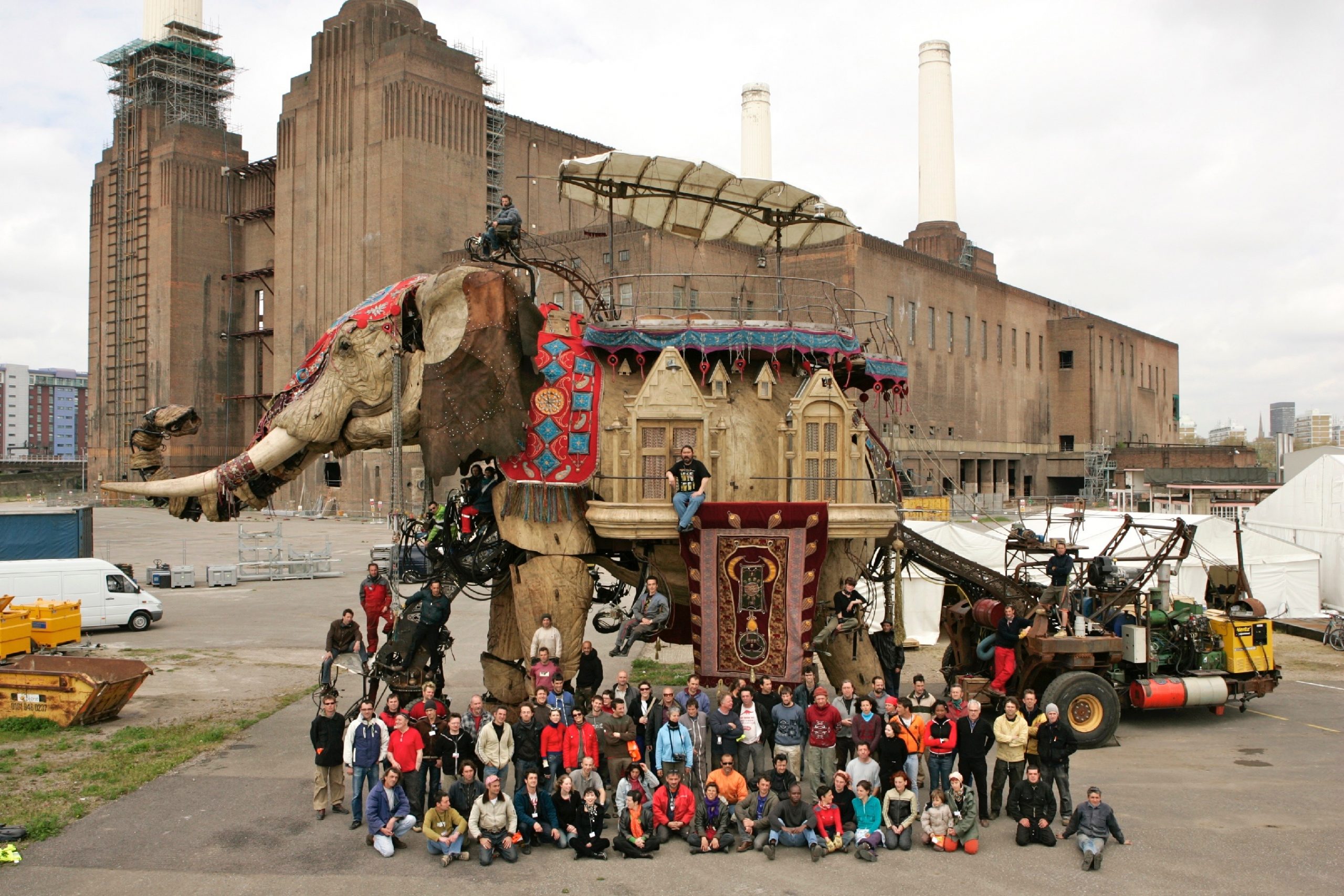 Artist Profile
Royal de Luxe
Founded in 1979 by director Jean-Luc Courcoult, French company Royal de Luxe is world-renowned.
Celebrated for their vast interventions into the life of a city and working with large crews of performers, they often take everyone by surprise as, over a number of days, audiences multiply as they follow some epic saga played out on the city's streets.
This production was the fifth in a series of giant pieces, the others being Le Géant tombé du ciel, Le géant tombé du ciel: dernier voyage, Retour d'Afrique and Les Chasseurs de girafes.
The Sultan's Elephant, or La visite du sultan des Indes sur son éléphant à voyager dans le temps, was first performed in Nantes in 2005, on the centenary of Jules Verne's death. This production was commissioned by the cities of Nantes and Amiens and received a special grant from the French Ministry of Culture and Communication.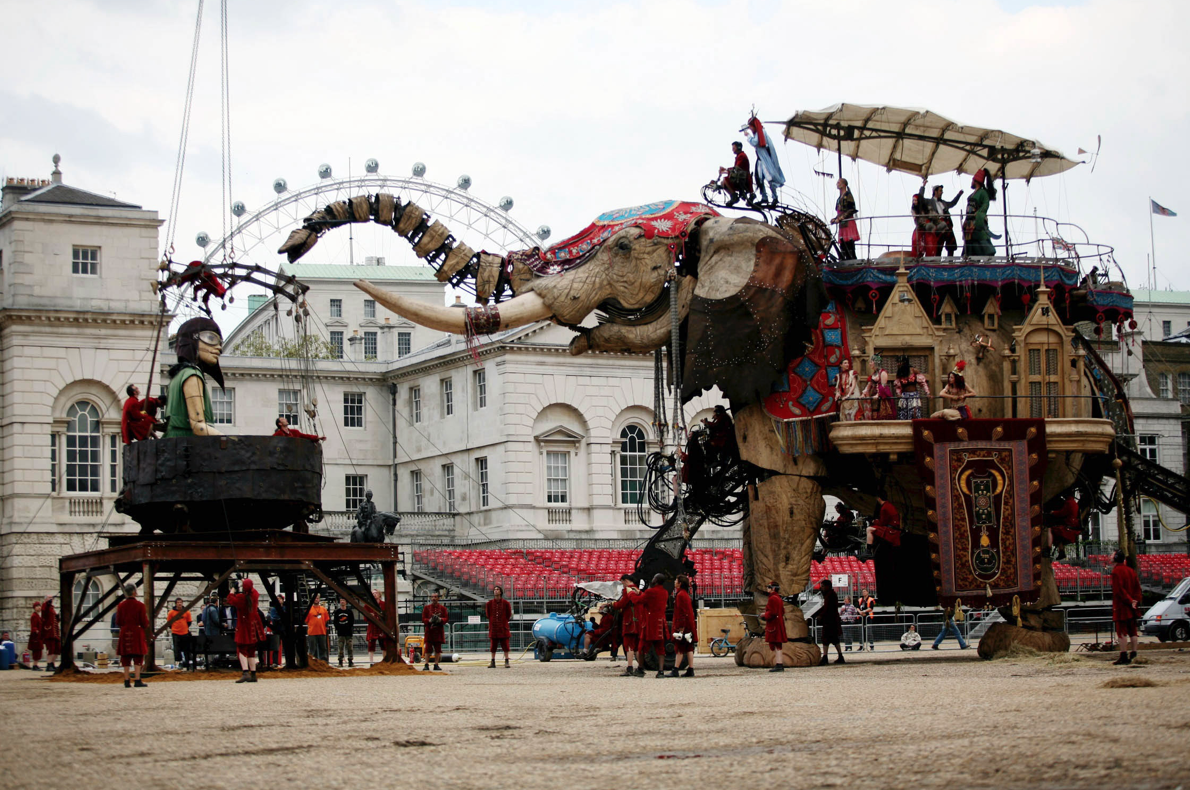 The Sultan's Elephant, Royal de Luxe, 2006. Produced by Artichoke in London. Photo by Matthew Andrews.
"I have the strangest feeling today, something in between grief and joy, sad that I will never see that beautiful Little Giant or that gargantuan Elephant and happy that I had the privilege to meet them. Thank you for reminding me how to be a child and for realising that cynicism is not a way of life!" 
~ Stuart Hogg, South Heath, Buckinghamshire




Project Timeline
The Sultan's Elephant – Project Timeline